No Comments
Foothills Brewing | People's BBL Aged Porter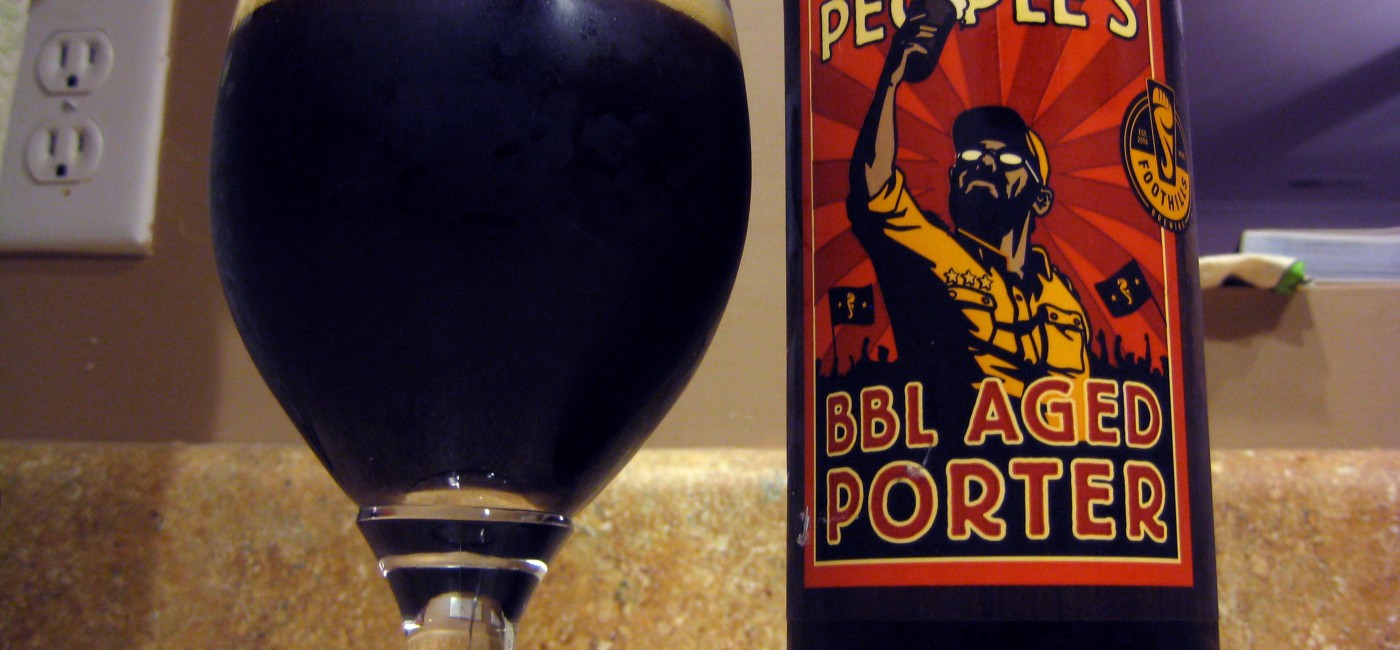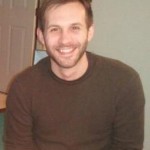 ABV: 6.0% | IBU: 42
To celebrate the end of 2015 and the beginning of 2016, I thought it would be nice to introduce PorchDrinking and her readers to a rare beauty: the People's Bourbon Barrel Aged Porter from Foothills Brewing.
I remember the first time I tasted this beer. It was quite by accident and took me by surprise. I was ordering dinner at a nearby Brixx pizza shop and selected what I thought was the standard People's Porter, a tasty brew in its own right. Yet, from the very first whiff, I knew there was something different about this darkly opaque beer with its rich tan head. It was obvious enough considering it reeked of bourbon (in a good way, of course). The distinctly toasty and oaky sweet scent of the bourbon set me up for an unforgettable first taste. I said, "Whoa," (a la, Joey Lawrence) and inquired of the manager about this suspiciously delicious potion. It was then I learned what I was really drinking.
In that moment, more than a year ago, Foothills burned their People's Bourbon Barrel Aged Porter into my memory. Since then, I've hunted it in every bottle shop, bar, and restaurant I've visited in the Triangle, with limited success. I'm told it's distributed in bombers (22-oz bottles), but I've never seen one outside the internet. In fact, I have only ever found it on tap at a couple of restaurants, that is, until a few days ago, Christmas Eve Eve, 2015. At the Total Wine in Raleigh's Brier Creek shopping center, I was able to fill my trusty 64-ounce growler.
If you, dear reader, ever stumble upon Foothills' People's Bourbon Barrel Aged Porter (a.k.a. People's BBL Aged Porter), I highly suggest grabbing a pint, bomber, growler, or whatever is available, because in my experience this beer doesn't linger on shelves for long. To refine your search, Foothills provides a beer finder page. As of this writing, there are more than 20 places in and around Raleigh that serve it, but I suggest calling ahead if you're set on picking up some.
Have a happy new year, everyone. We at PD love our community of fellow beer fans, and we look forward to a 2016 filled with sumptuous and adventurous beer drinking. Cheers!
---