No Comments
North Carolina Beer Scene's Biggest Stories from 2020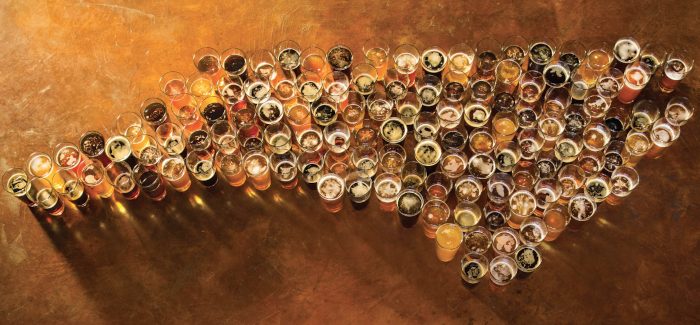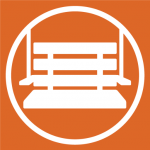 2020 was a bad year for the craft beverage industry. A global pandemic, civil unrest, an economic recession and inadequate government aid set the stage for declining sales and desperation. Nonetheless, breweries and cideries from across the nation found creative ways to survive and to adapt, and to recommit to supporting and sustaining the communities in which they exist.
It would be naïve to assume that the difficulties of last year ended at the stroke of midnight on New Year's Day. Indeed, the darkest times may very well lay ahead of us, and this year has not been an easy one thus far. However, brewers in all fifty states continue to inspire and to impress with their ingenuity, generosity, and resilience. These stories deserve to be highlighted and amplified, both to raise awareness for their efforts, and to underscore the importance of continuing to support our local breweries and cideries.
North Carolina is a state whose craft beverage scene has grown at an unbelievable rate in the past decade. The number of breweries alone has grown from fewer than 60 only 10 years ago, to nearly six times that number now. A top ten apple-producing state, its cider scene has seen significant expansion as well. These artisans faced many of the same difficulties as their peers across the country, with those along the eastern shores and western mountains also suffering from the near-total disappearance of the tourism industry which was so important to those areas. Still, even in the face of a tsunami of challenges, they were able to pivot, refocus their efforts and remain centers of their neighborhoods and local culture.
These are only a few of the countless stories of endurance and inventiveness that the state has produced over the last year. It is by no means exhaustive, and more stories are being made every day at every level of the industry. Small businesses are the lifeblood of America, and even in the darkest days, the light never truly goes out.
Highland Brewing Co.
Highland Brewing Company, Asheville's oldest, launched its "Give Back with Gaelic" campaign in September, with a portion of all sales of their flagship Gaelic Ale going toward twelve charitable organizations across its distribution footprint. They raised more than $25,000 through the program, greater than twice their goal.
More locally, the brewery was able to drastically expand its outdoor space, and offer outdoor activities and events well above and beyond what it has in the past.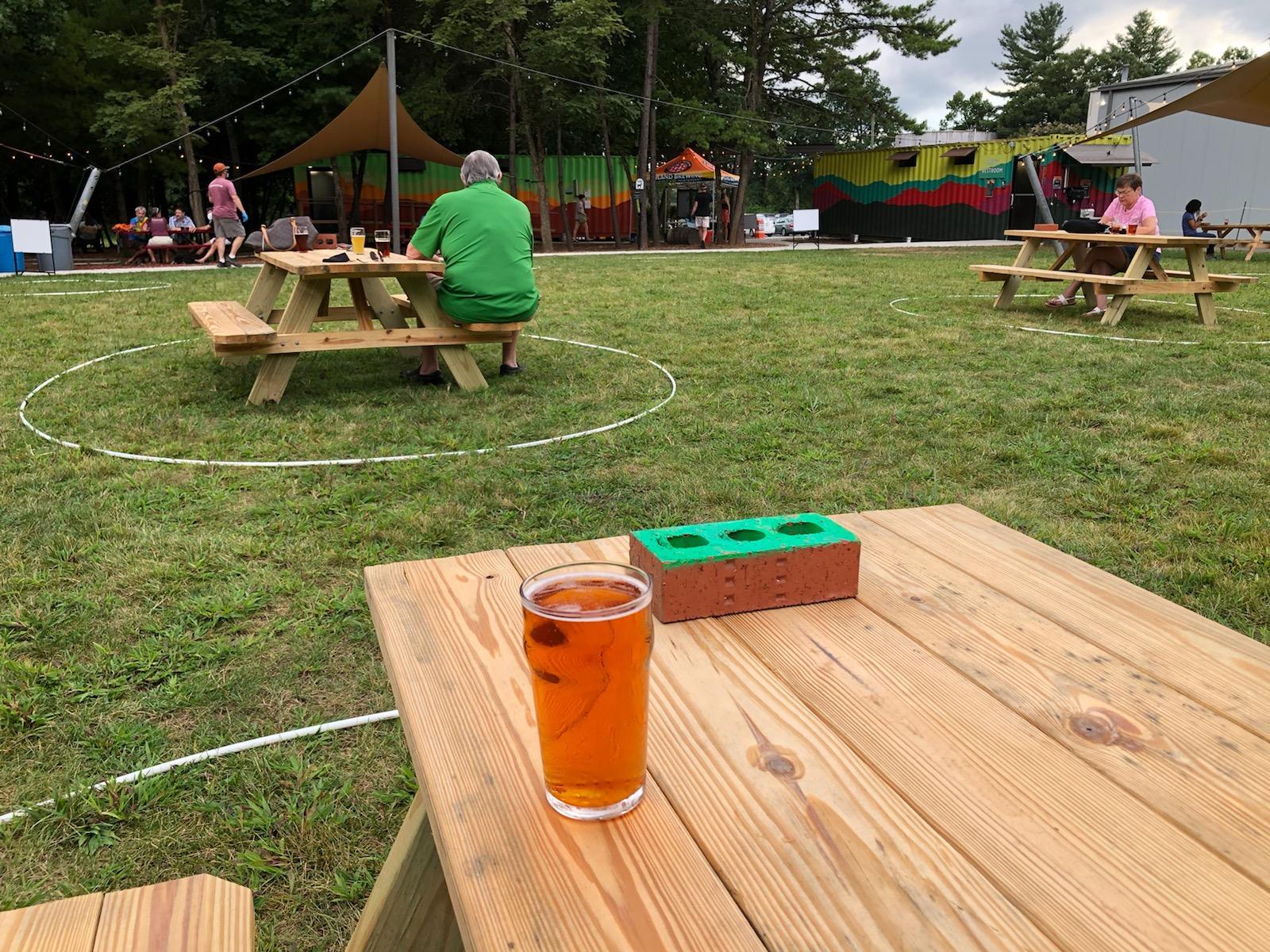 Wilmington Brewers Team-Up with NorishNC
Ten brewery members of the Wilmington area's Cape Fear Craft Beer Alliance (CFCBA), a regional trade association, joined forces with NourishNC, a non-profit focused on addressing the issue of child hunger in the state. Each brewed a special beer for the organization's Gala-to-Go dinner kits, with the proceeds going toward providing food for those in need. Those beers were also sold in select bottle shops across the state, further increasing the program's reach.

An area that often relies heavily on tourism, many customer-facing positions disappeared in its absence, often without any opportunities to replace them. To help, members of the CFCBA also participated alongside NourishNC in programs to deliver free groceries to service industry workers, as well as a virtual beer festival to raise additional funds.
Durham Breweries & Cideries
The breweries and cideries of the Durham area banded together for a series of drive-through "Pallet Sales." Creating something of a pop-up bottle shop, beer from all of the participating breweries was represented in one place, to provide an extra layer of convenience and safety for customers. The events were a success not only in providing one more channel for the breweries to sell beer, but as a way to avoid competing for the time and dollars of customers who, worried for the health of they and their loved ones, were very quickly becoming uncomfortable making more stops than absolutely necessary for their beer.
Haw River Farmhouse Ales
Haw River Farmhouse Ales in Saxapahaw faced a conundrum as the state entered lockdown. With a taproom smaller than many living rooms, they could realistically only accommodate a single person under the mandated restrictions. Unable to justify staying open under those circumstances, they instead took the novel approach of allowing customers to reserve their entire space an hour at a time. This allowed customers the ability to control access and only allow in those friends and family with which they already interacted in close quarters regularly while keeping the taproom open and functional through the pandemic.
Triple C Brewing Co.
Triple C Brewing of Charlotte found itself without much of its typical customer traffic as the pandemic raged on. Undeterred, owner Chris Harker applied for a grant from the Center City Small Business Innovation Fund, set up to help Charlotte's small businesses adapt to the new economic realities they were facing. These funds allowed the brewery to purchase and install a wood-fired trailer for the purpose of making and selling pizza. Long known just for their beer, the move allowed them to better serve the neighborhoods around them by providing food as well.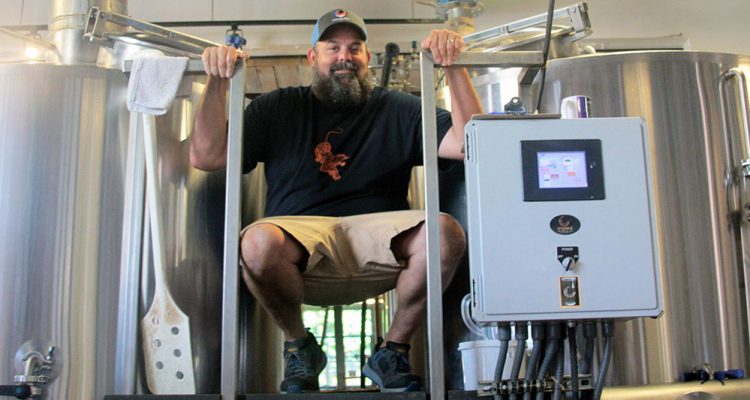 The brewery also played a key role in supporting many of the area's other breweries as they pivoted to packaging their beer. With cans becoming scarce as demand suddenly outpaced supply, Triple C was able to bridge that gap to a degree from their own inventory. More than a half dozen breweries were able to secure cans from them, keeping them afloat as they searched for other options.
Booneshine Brewing Co.
Booneshine Brewing Company of Boone was known for its beautiful, industrial-inspired taproom, and for having both great beer and great food. With its indoor space compromised by restrictions, they were able to pivot by converting the outdoor space near their brewery into a fully functional beer garden, terraced and with tables space adequately for customer's safety and comfort. What was a pivot out of practical need became an opportunity for improving the customer experience in the long-term as well.
Town Brewing Co.
Town Brewing Co. of Charlotte was aggressive in its efforts both to adapt and to effect positive change over the course of the last year. With Director of Brewery Operation Brian Quinn being well known around the city for his educational and outreach events, continuing those programs required a great deal of pivoting. Whether hosting virtual beer dinners alongside food from their in-house kitchen, or virtual town halls involving live streams with industry experts, they were quick to take advantage of new mediums instead of seeing them as a hindrance.
They also retained a community focus that predated the pandemic, launching a West Coast IPA called Many Faces to raise awareness for the lack of diversity and equity within the industry. All proceeds from the beer went toward the Diversity Scholarship program administered by the North Carolina Craft Brewers Guild, to put into action the ideas behind its conception. The initiative will continue into 2021, now also sponsoring paid internships not only at Town, but at two other breweries around the state, soon to be determined.
Cabarrus Brewing Co.
Concord's Cabarrus Brewing Co. donated a one dollar of every four-pack sold of their Cherry Lemon Sour Drop to the NC Fraternal Order of Police Lodge 64, in remembrance of Officer Jason Shuping, who was tragically killed in the line of duty in December. More than $2,000 was raised by the program.
The brewery also celebrated their one millionth can of beer by hosting a giveaway. All customers had to do was take a picture of their can of Cabarrus beer and share it with the hashtag #yourbeerfromhere, with the randomly-selected winner receiving a one hundred dollar gift card to the brewery.
NoDa Brewing Co.
NoDa Brewing Co. in Charlotte, the city's second largest, proved a lifeline for many of the others in the city. Perhaps most notable was when nearby Pilot Brewing realized the need to can their beer for the first time, something which had never been a part of their business model prior to the pandemic. Realizing the need, NoDa was quick to step in and provide canning services for the younger company, lending their expertise and equipment at a time when mobile canning options were completely overbooked. The move likely saved Pilot, which has continued to earn awards and accolades for its beer in the months since.
Suzie Ford, co-owner of NoDa, was also key in coming to the aid of one of the city's most storied bottle shops. When local favorite Brawley's Beverage found itself without any growlers after restrictions began, owner Michael Brawley put out a call for help. The shop had long avoided growlers out of a simple lack of necessity, and supplies of them were proving extremely difficult to find. Suzie was able to use her contacts to help the shop source enough to keep the taps flowing and its doors open, and provided a way for them to continue to sell beer in spite of the lockdowns and limitations. Beyond just Brawley's, NoDa was able to similarly source growlers for more than a dozen other businesses in need.
Gizmo Brew Works
Gizmo Brew Works of Raleigh had just opened a new taproom in nearby Chapel Hill in January, across from the University of North Carolina. With the school closed down as a result of the pandemic, however, what was intended to be their primary revenue stream instead turned into a monkey sink. Rather than languish over the missed opportunities, they quickly converted the taproom into a bottle shop, offering a wide selection of beer from breweries across the world, to make themselves better able to serve customers now forced to drink at home. While far from what they had envisioned in the more than a year of planning they had put into the facility, the flexibility and creativity that had always permeated the brewery's operations had become critical to its survival.
Court Shoes Only
2021 was supposed to be the 10th anniversary of the popular Queen City Brewers Festival in Charlotte. Featuring nearly all of the metro area's breweries, the event is not only the single largest showcase for the city's beer, but also a major fundraiser for the non-profit ACEing Autism. With programs in cities across the country, the organization focuses on outreach and support for children with autism, using tennis as a medium. Its North Carolina Regional Director Nils Weldy, also the founder and operator of the festival, as well as the executive director of the local Charlotte Independent Brewers Alliance, found himself searching for an alternative source of raising money when the pandemic's circumstances made it clear that an in-person beer festival was off the table.
With Black is Beautiful, the collaboration beer from Texas' Weathered Souls Brewing Company, as inspiration, Nils formulated a new plan for this year's event. Rather than a beer festival, ACEing Autism would launch a charity collaboration beer of their own. Named Court Shoes Only, the initiative would involve a base Double IPA recipe formulated by Chad Henderson of NoDa Brewing and Chris Tropeano of Resident Culture. The recipe itself would be open-source to breweries in the Charlotte area, as would label art, with each putting their own spin on it. The only requirement was that proceeds be donated to ACEing Autism.
More than 40 local breweries are presently signed up for the initiative, with several having already released their interpretations. What could have been a year of disappointment and missed opportunities has instead become one of community, charity, and raising the profile of the city's brewing scene to heights never before seen.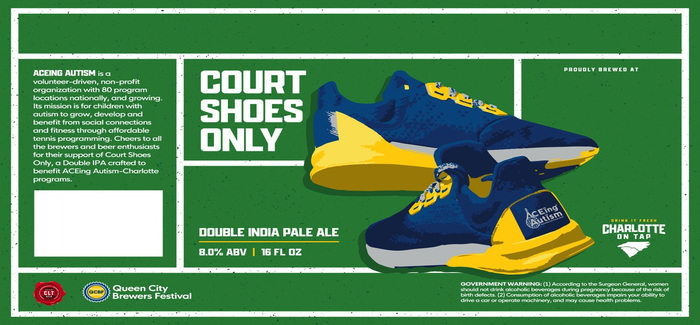 Natty Greene's Brewing Co.
When Natty Greene's of Greensboro, one of the first 25 breweries to open in the state, and the city's oldest, found itself without a place to brew its beer, it looked like the end of an era. Luckily, neighboring SouthEnd Brewing was happy to step up. Their own brewing efforts slowed by the pandemic, they were able to lend their equipment and space to help keep the brand alive. While its brewing arm may have been closed due to financial difficulties, some of the area's most storied beers such as BuckShot Amber Ale and Wildflower Wit will live on thanks to the altruism of what in most industries would be considered a direct competitor.
The Unknown Brewing Co.
The Unknown Brewing Co. of Charlotte was able to put out the first batch of product from its new distillery. What they hadn't expected was that it would be hand sanitizer. With shortages across the country, distilleries across the US were able to step up and close the gap, in spite of uncertain legal requirements and the need to learn on the fly.
The Dreamchaser's Brewery in nearby Waxhaw didn't have a distillery, but was able to instead mix isopropyl alcohol and glycerin to create their own sanitizer, distributing it throughout the county. In the face of headwinds and challenges even within their core business, they were only one of many breweries making efforts to provide critical supplies to their communities in a time of enormous need.
NC Beer Pledge
The North Carolina Craft Brewers Guild put out its NC Beer Pledge, asking its members to post it within their taprooms. A list of best practices and commitments from both the breweries and from patrons regarding preventing the spread of COVID-19, the pledge has provided a benchmark for safe and responsible stewardship during a trying time. With restrictions and outright lockdown only ever an executive order away, it has proven more important than ever for breweries throughout the state to live by the words they speak, and take steps to make sure that theirs is a healthy environment as well as a fun one. Thus far, the pledge has been extremely successful, with Guild members being among the most highly regarded businesses in their community for safety and responsibility.
* * * * *
This list does not even begin to cover the depth and breadth of how North Carolina's breweries pivoted and innovated to stay afloat, nor the incredible acts of community and charity they engaged in. It says nothing of the rapid transition many had to make into packaging their beers, or toward repurposing their outdoor spaces for more seating, or adding curbside and delivery options to their business, or even simply the drastically increased levels of cleaning and sanitization that quickly became the norm. Adaptation, it seems, is the single most important trait of a successful brewery owner.
Every state has similar stories, but what is most important is to underscore just how critical breweries are to the communities in which they exist. Moreover, it is important to recognize not only how resilient they have proven, but also how vulnerable they still remain. If these stories have inspired or interested you at all, show that appreciation by supporting your local breweries. They need you now more than ever.
Feature image: North Carolina Craft Brewers Guild.
---