No Comments
Pulpit Rock Brewing | EIGHT Imperial Stout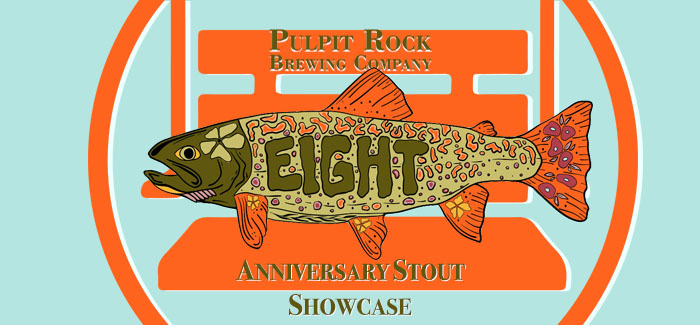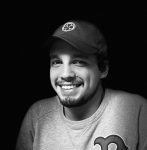 Some may find it hard to believe that eight years have already come and gone for Pulpit Rock Brewing. Having recently showcased their high-gravity program in the Barrel Room Spotlight, it's no secret that they've really honed in on mastering all things big and malty. Pulpit's 8th Anniversary was celebrated on August 19th and featured live music, food vendors, and eight brand new craft beverages to honor the special occasion. For this showcase, we take a look at their headliner EIGHT, Pulpit Rock's first Barrel-Aged release of 2023 and one that not only pushed the boundaries of their program, but also looked to support a local Iowa organization.
Cheers to Eight Years

This year's anniversary celebrations highlighted a wide variety of new and exciting additions to the Pulpit Rock portfolio. In addition to an upgrade to a summer IPA favorite, they also introduced three new additions to their RockTail series. This light and refreshing series utilizes a high proof neutral malt base, then is given the Pulpit Rock treatment of fresh ingredients. In addition, three high-gravity beers were included in the lineup as well: Ripple, Little Red Corvette, and EIGHT.
Ripple was the first of two non-Barrel Aged releases, a Pastry Imperial Stout brewed with vanilla skins, toasted coconut, and cashews. Little Red Corvette was the second, utilizing the same thick Imperial Stout base but this time receiving a treatment of fresh-baked brownies and raspberries.
EIGHT was the main event. Pulpit Rock were immensely generous in sending a bottle to PorchDrinking to showcase on the site. Huge shout out to them for allowing us the opportunity.
EIGHT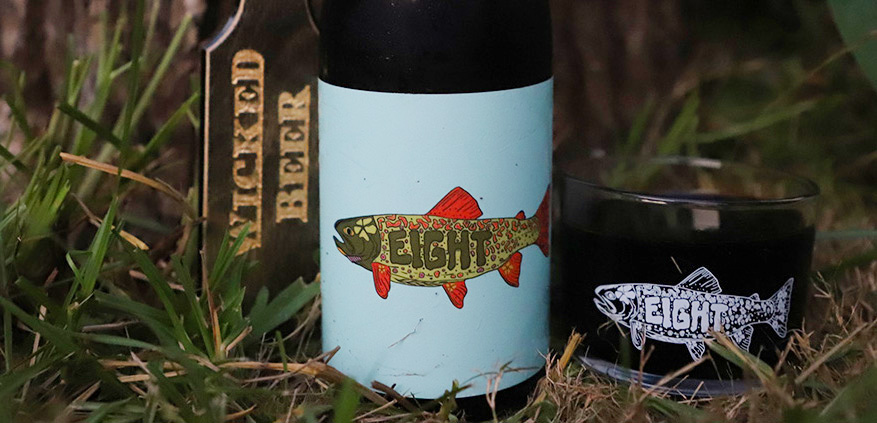 EIGHT is a Barrel-Aged Imperial Stout from a blend of Buffalo Trace, Heaven Hill, and Laird's Apple Brandy barrels ranging from 23 to 29 months. Additionally, the beer was rested on a blend of Indonesian vanilla, pecans, and almonds.
For this release, a portion of the proceeds from sales were directly donated to the Iowa Driftless Chapter of Trout Unlimited. This organization, in partnership with others, works to protect and improve the cold water fisheries and watersheds in northeast Iowa. They also look to increase and maintain fishing access and use while providing related educational programs and resources. Their three pillars of focus are: cold water conservation, public fishing access, and education. Appropriately, the colorful trout on the label of EIGHT is in representation and support of this important local organization.
The Review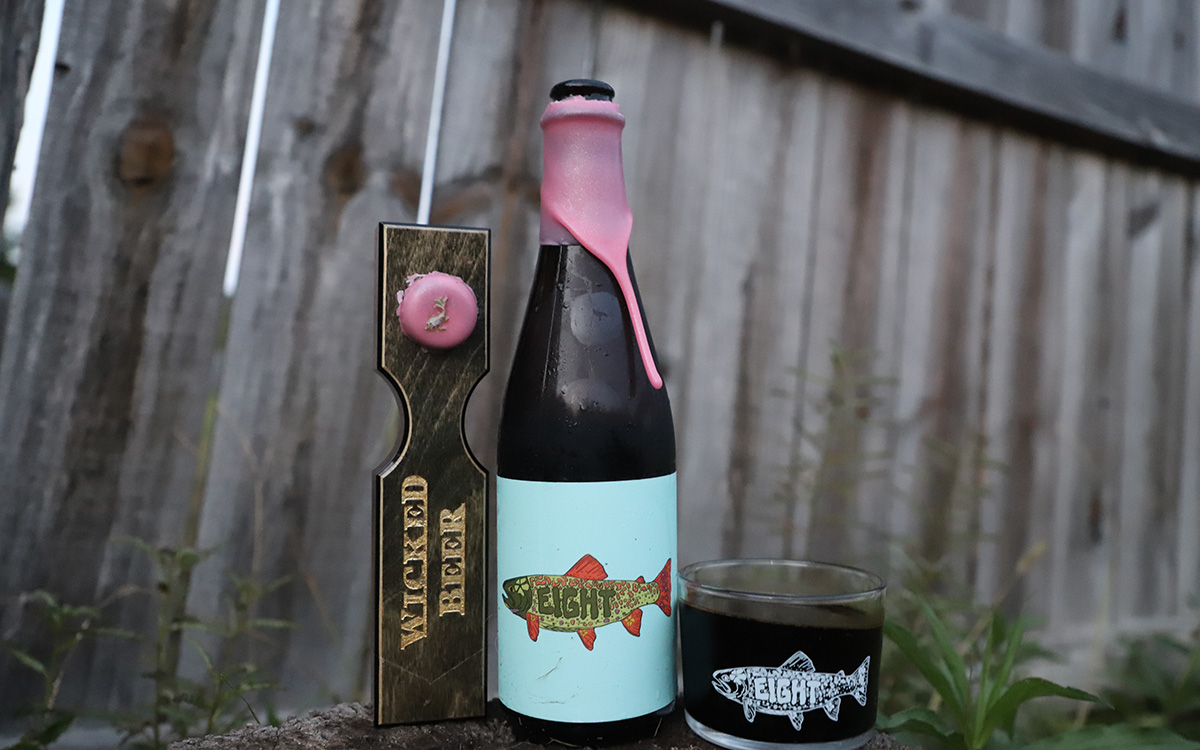 This Imperial Stout pours thick and oily, and as a result the liquid begins clinging to the glass immediately. As expected with these massive Pulpit Rock stouts, there is heavy leg retention. Tan-colored bubbles settle around the inside of the glass.
The nose takes a moment to open up, but really features the almond, pecan, and barrel character. Following closely, there are abundant notes of caramelized fruit with earthy, maple tones that help to bolster the vanilla. Deep inhales when sipping bring further complexity, allowing the oaky bourbon character to come to the foreground.
The palate again is barrel-forward, with a mildly bittering influence from the adjuncts. Initially in the foreground of the palate is an even balance of apple crumble with whiskey-soaked oak. The mid-palate features burnt caramel and hints of marzipan. A subtly tannic tartness comes forward then dissipates as the beer recedes into the back of the throat. When letting it settle on the tongue after swallowing, it's really interesting to begin to get very clear pecan notes; earthy, a touch floral, and very reminiscent of pecan sandies.
The mouthfeel is full-coating and viscous, almost verging on syrupy. The ethanol warmth is present throughout, and the finish is mildly tannic and bitter.
This beer has so much to unpack; it takes patience to fully grasp what it has to offer. The difficult thing about including nuts in a beer is that their influence is often subtle if not given time to bloom. But, if allowed to they're underappreciated adjuncts when it comes to those that can really compliment barrel character in a unique way. Take your time with this beer; it will reward you.
To Many More
Like any brewery, this small operation in Iowa took time to hit its stride. And now, eight years later, they continue to tweak, experiment, and strive for even bigger things in the future.
The craft beverages released this year show the versatility that this program has, and, without a doubt, it's clear that more and more people are starting to recognize the name Pulpit Rock. To the entire team in Decorah, Cheers to Eight Years!
---