Posts ByAaron Gore, Author at PorchDrinking.com
November 13, 2020 | Aaron Gore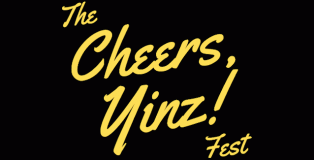 The culture of craft beer has always had a strong connection to the communities in which it thrives. For many of us, our neighborhood brewery is far more than merely a place that produces the things we enjoy drinking–it is a community center, a gathering place, and an intrinsic part of our daily lives, not to mention a foundational element for hobbies, relationships, and fostering a sense of place. Enter Cheers, Yinz!, a beer festival built to help beloved local breweries weather the economic (and emotional) effects of decreased sales and temporary closures.
November 10, 2020 | Aaron Gore
When one thinks about the state of Indiana, a few things may immediately come to mind. Corn, basketball and the show "Parks and Recreation" are all likely answers but for many, craft beer is not necessarily one of them. That is a shame, considering that at the 2020 Great American Beer Festival competition, the Hoosier State picked up an impressive 10 medals and was home to the brewery with the highest number of winning beers overall: Sun King Brewing.