No Comments
Cheers, Yinz! A Beer Fest That Gives Back to Breweries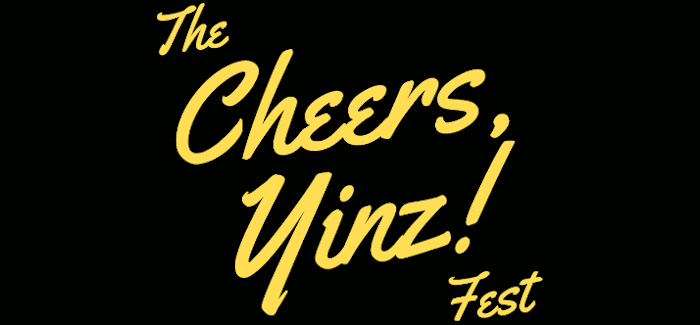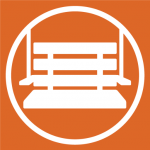 The culture of craft beer has always had a strong connection to the communities in which it thrives. For many of us, our neighborhood brewery is far more than merely a place that produces the things we enjoy drinking–it is a community center, a gathering place, and an intrinsic part of our daily lives, not to mention a foundational element for hobbies, relationships, and fostering a sense of place. Enter Cheers, Yinz!, a beer festival built to help beloved local breweries weather the economic (and emotional) effects of decreased sales and temporary closures.
As countless breweries struggle through the challenges and crucibles of 2020, it should be no surprise that the communities for which these establishments have become an essential component would step up and help them stay afloat. For many customers, this effort has meant spending more money on local beer, or tipping taproom staff more generously than they might have pre-pandemic.
But Ryan Galiotto saw an opportunity. He recognized a chance to help introduce consumers to new beers that they may have overlooked, while directly supporting cash-strapped breweries when they needed it most.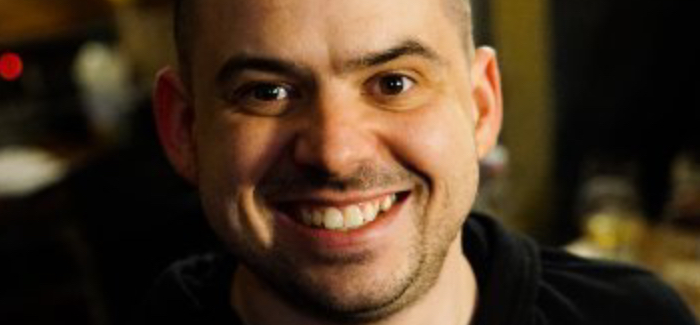 How it All Began 
An avid craft beer fanatic, Galiotto has long been a force in his community. In 2019, he founded Fueled by Hops, a community-focused effort centered on bringing people together through a mutual love and appreciation for good beer. He credits its creation to a simple desire to make it easier for those enjoying a good beer to share it with others.
"I love craft beer and everything about the culture of being a beer nerd," said Galiotto. "We wanted to create a community that not only brought our fellow craft beer nerds together, but also fostered a positive vibe in the community." Keeping that positivity front and center is important to Galiotto. "We created Fueled By Hops as a 'good vibes only' community of craft beer drinkers who are on a mission to see how much good we can do in the world through our craft beer hobby."
Since its inception, the group has grown from a handful of close friends in the Pittsburgh area to a network of passionate drinkers from across the country. Not only has its membership grown, but also its scope, as Galiotto sought to listen to the interests of the group as a whole, and to provide it. A podcast followed shortly after the group's founding, as well as a blog at the beginning of this year.
The group's focus has grown as well, moving beyond Pennsylvania's borders and into national coverage. For lovers of Hazy IPAs and crisp Pilsners alike, Fueled by Hops is as much a part of their craft beer experience as their local taproom. The number of group participants continues to swell.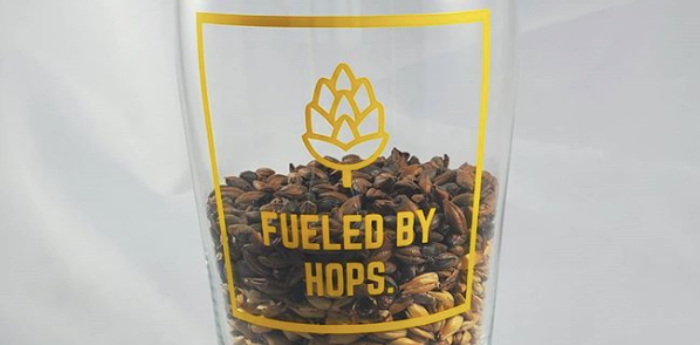 The Fest That Never Quit
With the group's rapid growth, a beer festival was planned to celebrate its first anniversary on March 14th, 2020. On March 12, a mere two days before the event, the festival was cancelled due to rising cases of COVID-19 in Pennsylvania. This made it among the first industry events to become a casualty of the pandemic and its accompanying shutdowns. Not wanting to completely give up on the concept, Galiotto tentatively rescheduled for November 21. As the days stretched into weeks, and then months, it became clear that the possibility of a traditional beer festival was less and less likely.
Galiotto, however, was not idle. "After chatting with quite a few breweries toward the end of summer, we noticed a common theme: almost every one of them was worried about how the winter would impact them financially since the pandemic was showing no signs of going away," he said, reflecting on the moment he realized the huge dilemma facing craft beer.
With the industry now in dire need, and a network of like-minded fans at his disposal, a plan began to brew. Instead of cancelling once again, the festival would turn its focus toward helping America's craft breweries, repaying them for years of enjoyment and service. That way, when the world began to return to a sense of normalcy, the great beer and the great places which helped to create such vibrant and energetic communities would still be around to welcome back their people.
When it comes to the role of breweries in people's daily lives, Galiotto is energized and passionate. "Breweries pay a pivotal role in our communities and many people may not even realize it," he said. "Think about it: Breweries bring people to our communities to not only enjoy what they have to offer, but also to support the other small businesses in the area. In my hometown of Pittsburgh, there are many communities I otherwise wouldn't visit if it weren't for their breweries."
All the Deets, Yinz!
The Cheers, Yinz! Fest, its name a call out to Pittsburgh's unique local dialect, will take place on the same date as the rescheduled anniversary event, November 21. However, instead of a physical festival, it will be a virtual event, with all sponsorship money and proceeds going to the more than twenty-five breweries participating.
For their part, participating breweries are contributing by "attending" a Virtual Expo Center, wherein festival attendees can interact directly with the brewers and owners responsible for some of their favorite beers. It's a diverse group, with breweries from seven states and two countries (so far). A series of breakout sessions is also available for ticketholders, kicked off by a keynote address by Julia Herz, a superstar in the industry, who until recently served as Craft Beer Program Director for the Brewers Association. The remaining sessions are content rich, with presenters sharing their knowledge on topics as diverse as social media, barley malt, food and beer pairing, and the future of the craft beer industry.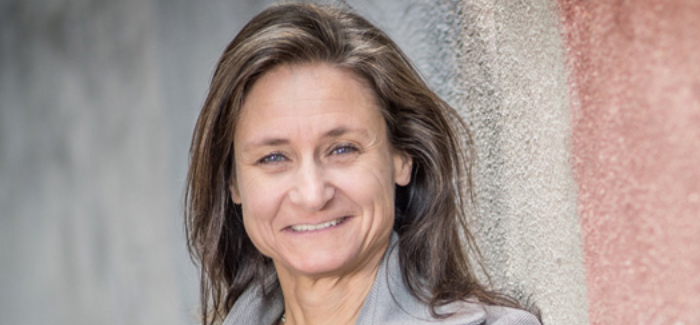 Perhaps most interesting is what will not be offered. Unlike most virtual beer festivals this year, which send a box of selected beverages to you as a part of your ticket purchase, the Cheers, Yinz! Fest will take an alternative approach. Galiotto intentionally set ticket prices low enough to be accessible to any budget, and encourages attendees to spend the money they may otherwise have used for a festival ticket to support their local breweries. He hopes that this approach will help spread the festival's reach by indirectly benefiting more small brewers from across the country.
Tickets for the Cheers, Yinz! Fest start at just $10 each, and are on sale now through the event's Hopin page. All proceeds will go directly to the participating breweries.
PARTICIPATING BREWERIES

412 Brewery — Pittsburgh, PA
Abjuration Brewing — McKees Rocks, PA
Altered Genius Brewing — Ambride, PA
Big Rail Brewing — Grove City, PA
Branch and Blade Brewing — Keene, NH
Collective Arts Brewing — Hamilton, ON, Canada
Cushwa Brewing Co — Hagerstown, MD
Devout Brewing Company — Export, PA
Erie Ale Works — Erie, PA
Ever Grain Brewing — Camp Hill, PA
Four Points Brewing — Charleroi, PA
Funguys Brewing — Raleigh, NC
Hitchhiker Brewing — Sharpsburg, PA
Inner Groove Brewing — Verona, PA
Lavery Brewing — Erie, PA
Mondays Brewing — Peters Township, PA
Mustang Sally Brewing — Chantilly, VA
Outerbelt Brewing — Carroll, OH
Pilger Ruh Brewing — Pottsville, PA
Sobel's Obscure Brewery — Jeanette, PA
Tattered Flag Brewing — Harrisburg, PA
Union Brothers Brewing — Zelienople, PA
Vitamin Sea Brewing — Weymouth, MA
Voodoo Brewery — Meadville, PA
Wallenpaupack Brewing — Hawley, PA
Wolf's Ridge Brewing — Columbus, OH
Yellow Bridge Brewing — Delmont, PA

Feature image courtesy of The Cheers, Yinz! Fest
---