No Comments
An Interview with GABF's Biggest Winners, Sun King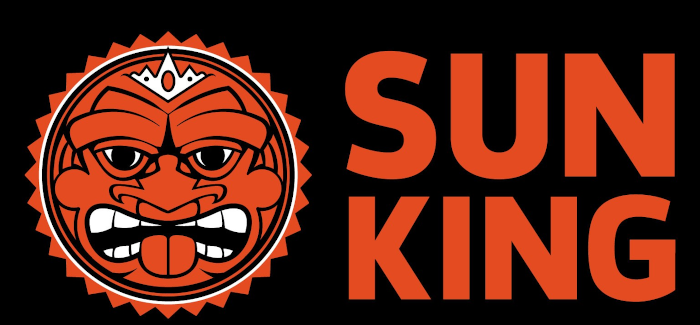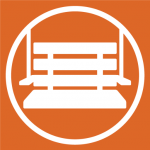 When one thinks about the state of Indiana, a few things may immediately come to mind. Corn, basketball and the show "Parks and Recreation" are all likely answers but for many, craft beer is not necessarily one of them. That is a shame, considering that at the 2020 Great American Beer Festival competition, the Hoosier State picked up an impressive 10 medals and was home to the brewery with the highest number of winning beers overall: Sun King Brewing.
One of the first production breweries to open in Indianapolis since the 40s, Sun King's first beer hit bars and taprooms in 2009. They did not have to wait long to find success on the national scale, winning two GABF medals in 2010, followed by an unbelievable eight the following year. Since then, they have won medals at every GABF competition, with the exception of 2018. More impressive still, their 29 total medals mean that Sun King accounts for nearly one-third of Indiana's total success in the competition over the years.
That legacy of success has become almost routine for the company, such that the question is rarely one of whether or not they will win a medal–rather how many medals and in what categories. For 2020, the answer was four and the categories were an impressive mix:

This competitive success in beer does not preclude Sun King from exploring other beverage categories as well. The company was critical in helping to update Indiana's archaic laws restricting breweries' ability to also possess a distilling license.
As a result, Sun King has been producing their own spirits for more than a year. This has proven so successful that the brewery has had to enter into a partnership with nearby West Fork Whiskey in order to have the extra capacity necessary to add a line of Vodka to its offerings.
This would be an impressive level of diversification and innovation for most breweries. For Sun King, however, it has proven only the beginning. This year, they added Hard Seltzer to their line up with twelve-pack mixed packs already on store shelves around the state. With the hard seltzer industry experiencing triple-digit growth in 2020, regional players like Sun King have the opportunity to leverage their connection with their local customers into long-term loyalty. This means that whether someone is looking for a beer, a seltzer or a cocktail, they only have to look for one brand on the shelf: innovation turned to loyalty.
We had the opportunity to speak with one of Sun King's founders, Clay Robinson, regarding their GABF wins, innovation and their approach to non-beer beverage categories.
At what point did you realize that Sun King had won more medals than any other individual brewery in the 2020 Great American Beer Festival competition?
Robinson: Honestly, it wasn't until the press release from the Brewers Association came out! A group of us watched the awards at a socially-distanced gathering on a large projector by a fire pit and we were all really excited that we won four medals. We knew that there were several other breweries that won multiple medals, but the fact that we were the most medal-winning brewery didn't hit us until the next day.
Your medaling beers last year were all either high gravity or sour. This year, two of your winners were in categories best described as "light" or "easy-drinking." Does this reflect a greater change in the beers that you are producing, or entering into the competition?
Robinson: We evaluate a lot of beers for entry into the GABF each year and we pick what we feel are our best beers at that time. This generally includes a combination of our core beers, which are available year-round, and a wide variety from our specialty and barrel aging programs that have more limited availability. Our goal at Sun King has always been to continually craft new and unique seasonal and specialty beers while maintaining our focus on our core — all with the same commitment to consistency and high quality. We medal fairly consistently in a wide range of categories, so there really hasn't been any change in our overall strategy since the beginning.
Indiana took home 10 medals this year in the competition. As the owners of its second-largest brewery, how do you feel about the future of the craft beer industry in the Hoosier State?
Robinson: My partner Dave Colt and I have both been brewing professionally in Indiana for more than 20 years and it's always great to see Indiana get recognition for some of the breweries and beers that are being brewed. Honestly, Indiana has been winning medals at the GABF and World Beer Cup fairly consistently over the years and we have a lot of really solid breweries. However, since we're in flyover country, we don't get as much interest as a lot of other places.
As far as the future of craft beer in Indiana is concerned, it's pretty similar to anywhere else: People like good beer and breweries that make good beer. There is always room for growth if you're doing things right.
Sun King has been an innovator since the very beginning. How are you able to keep the brewery relevant and ahead of the curve in an industry famous for how quickly it changes?
Robinson: Innovation and collaboration are at the core of who we are, so it's pretty much built into our DNA. When we were dreaming up what would become Sun King, we were working in a brewpub and only got to make a new beer every four to six weeks. Therefore, making new beers was what excited us most about opening our own brewery. In 2015, we were running up against capacity constraints so we decided to open a small-batch brewery and taproom in order to ensure our ability to continue to create new beers. And as we've grown, we have expanded on that idea with the addition of our distillery in 2018 and the launch of our seltzers earlier this year. Basically, we have taken one of our core strengths – fermentation – and built on it.
What drove you to start producing beverages other than beer, such as spirits or Hard Seltzer? At what point did you realize that they would be a part of Sun King's future?
Robinson: We talked about distilling as a potential option when we were planning Sun King because it is a natural extension of the fermentation process, but it was illegal for a brewery to own a distillery in Indiana until we helped create the Artisan Distillers License in 2013 through a legislative effort with our friends at 3 Floyds Brewery and Huber Winery. We didn't have the time or focus to make the leap to distilling until nearly five years later when we opened up a new taproom in a redeveloping area of Carmel, IN. That gave us the perfect opportunity to branch out and try something new that we'd had our sights on — like distilling.
As far as seltzer goes, which is another natural extension of the fermentation process, we started noticing that a lot of people who worked at Sun King were drinking seltzers and that our craft beer fans wanted the same higher quality and local inspiration from more of their beverages – like seltzer. The continued growth of the category also helped us realize that this wasn't a passing fad. We spent more than a year in development, testing raw materials, various yeast and processes before we decided on something that we wanted to put our name on.
Many breweries have begun to produce Hard Seltzer of their own, but few that are of your scale, or with any experience in beverages beyond beer. Do you think that your size or experience gives you an advantage against some of the other competitors in that category? Does it create any unique challenges?
Robinson: We certainly have some advantages from a scale and innovation front compared to smaller breweries, but we are still relatively small in the grand scheme of things – producing just over 30,000 barrels of beer a year. I think our science/lab/sensory team helps set us apart because we are able to quantify and utilize a lot of data to create consistently high-quality beverages and yet be nimble enough to regularly experiment with unique flavor profiles and beverage styles and produce at least 40-50 new products a year. When combined with our six taprooms around central Indiana, allowing us the opportunity to interact directly with guests and hear their feedback on what they love and what they want us to create, we feel like we have a distinct advantage as a small yet growing brewery.
Feature image courtesy of Sun King Brewing
---