No Comments
Yazoo Brewing Co. | Sue Imperial Smoked Porter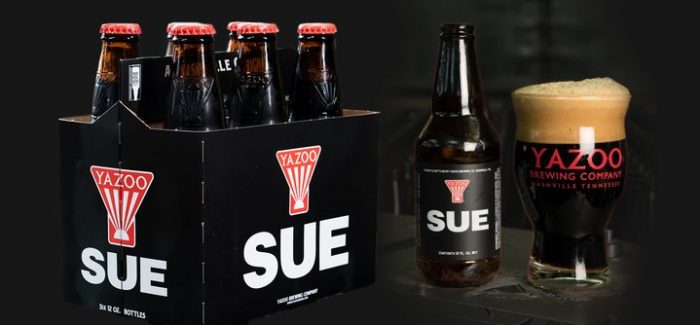 Nashville's Yazoo Brewing Company has a reputation for unique versions of classic styles. Its Imperial Smoked Porter, Sue, is no exception.
With a 2010 Great American Beer Festival silver medal and a description from BeerAdvocate of "Epic," you should already want to give Sue a try, but let's give you some more reasons.
First, the stats:
Malt: Barley and Smoked Cherrywood
Hops: Galena and Perle
Original gravity: 21.0 Plato
Final gravity: 4.5 Plato
IBUs: 40
Standard reference method: 44
9.1% ABV
If you're not a beer nerd, most of that won't likely mean much to you. But that ABV! A high ABV doesn't necessarily make for a great, drinkable beer, though. Many high ABV stouts and porters—pastry beers for example—can give an initial positive impression, but to paraphrase the late comic Mitch Hedberg, they can be like pancakes, "all exciting at first, but then by the end, you're effin sick of 'em."
View this post on Instagram
The first sip makes it clear that this is a rich and full-bodied beer. It's not immediately evident, though, that it's over 9% ABV. Like good moonshine, Sue warms the soul without burning a hole in your esophagus. There is no acrid smoke burn either. Just a hint of smooth smokiness like you get from a perfectly smoked barbecue. As noted on the label, "The south is famous for smoking everything – so why not beer?"
When we asked head brewer Quinn Meneely about the inspiration for Sue, he explained: "We've always been a fan of Rauchbier over here. Finally came up with one. If memory serves, we settled on a porter because we thought it would go the best with a pulled pork sammich."
For the ingredients, Meneely added, "the smoked malt we use is a cherrywood smoked Pilsner malt … from our friends over in North Carolina at Riverbend Malt House." Handmade in small batches by a craft maltster, it ensures that Sue truly embodies the mentality and flavor of a slow-smoked southern barbecue.
So, pull up a chair, grab a smoked brisket sammich, put on some Johnny Cash and savor some Sue. You won't regret it, but you may be wanting a nap afterward.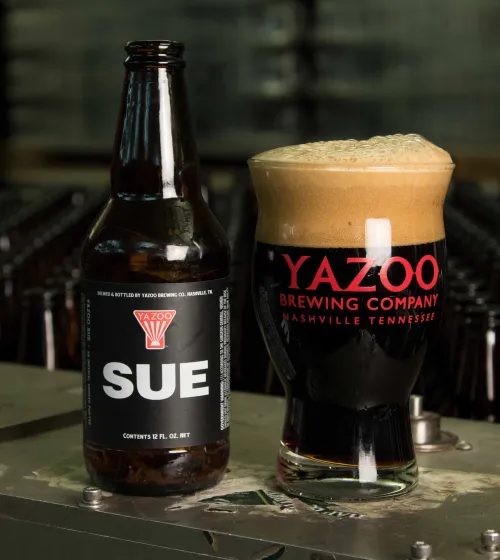 All images contributed by Yazoo Brewing Co.
---