#NashvilleBeer Archives – PorchDrinking.com
February 18, 2021 | Jesse Valenciana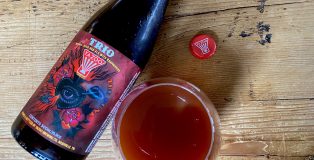 Brandon Jones is no stranger to barrel-aging and storytelling, using both his words and beer as the medium. Jones is a brewer, beer blender and self-proclaimed "funk wrangler" at Yazoo Brewing, one of the godfathers of the Nashville's craft beer scene. When Brandon isn't wrangling funk, he's sharing recipes on his blog, EmbracetheFunk.com, where he talks about spontaneous fermentation, wild yeast and bacteria—all of what give wild ales their unique and "sour" profiles. On Embrace the Funk, Brandon states his modest goal of making the world of sour beers a bit more approachable.
April 4, 2019 | Dave Drury
Having a few great beers with some good friends after a long week of work is one of the greatest feelings in the world. So, it's no surprise that Southern Grist Brewing Company was born from moments like that.
SGBC wants every person to experience that amazing feeling and that's why they make beers for everyone – they want to make sure that every person that walks through their doors can find a style/beer they'll enjoy while not feeling like a customer but, rather, a friend.
Jared Welch, the co-founder and head brewer, was nice enough to sit down with us and talk all about Southern Grist and craft beer. Read More