No Comments
Brewery Showcase | Southern Grist Brewing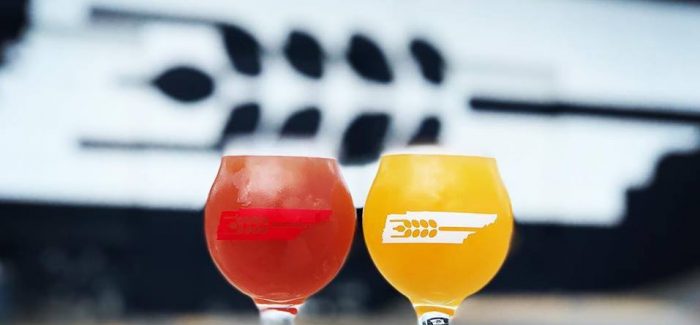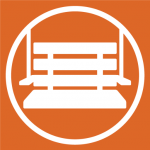 Having a few great beers with some good friends after a long week of work is one of the greatest feelings in the world. So, it's no surprise that Southern Grist Brewing Company was born from moments like that.
SGBC wants every person to experience that amazing feeling and that's why they make beers for everyone – they want to make sure that every person that walks through their doors can find a style/beer they'll enjoy while not feeling like a customer but, rather, a friend.
Jared Welch, the co-founder and head brewer, was nice enough to sit down with us and talk all about Southern Grist and craft beer.
A BRIEF GRIST-ORY (HOW IT ALL BEGAN)

Jared, Jamie Lee and Kevin Antoon had all moved to Nashville in 2007 where they had corporate jobs doing that whole 9-5 thing. One Friday, as work was coming to a close, Jared saw Jamie carrying a six-pack of 3 Floyds' Zombie Dust, a hard beer to find anywhere at that time, let alone in Music City. Jared, a home brewer himself, immediately struck up a conversation with Jamie about craft beer and soon the duo had started a Friday night beer club with their friend Kevin an a few others.
It wasn't long before talks of opening their own brewery started creeping into their conversations every Friday night and, in late 2014, the trio decided it was time to stop talking about it and actually start brewing.
Much like their friendship, the idea for the brewery took off quickly. And, in just 16 months, they had gone from idea to grand opening – with their East Nashville taproom serving their first brew on February 2, 2015.
After a successful beginning, the team decided it was time to increase production and open a new, larger space. They found a location on Nashville's west side and opened their Nations Taproom almost exactly two years later, on January 29, 2018.
Today, attached to their Nations Taproom is their brewing facility, which houses a 15-barrel system. Last year SGBC produced around 1700 barrels of beer with their goal for 2019 being upwards of 2500 barrels. However, with two 30-barrel tanks scheduled to arrive shortly, production should see a nice increase moving forward.
ON THEIR NAME
When I asked about the name, Jared shared that it was actually the last thing the trio decided on.
"It came down to the wire. Literally the day we needed to fill out the paperwork is the day we decided on Southern Grist" Jared said. "We knew we wanted it to reflect our our roots so 'Southern' or something like that was going to be a part of it but we had spreadsheets of names…we just couldn't find the right one."
Southern Barrel was actually the leading option but it just didn't have the right ring to it and, luckily for them, right at the twelfth hour someone suggested Southern Grist. The three founders liked the sound of that, agreeing that it "didn't suck" and aligned with their roots as Southerners and brewers. And grist, for those that might not know, is a term for grain that has been crushed down to make the mash used in brewing.
ON THEIR PHILOSOPHY/BREWING STYLE
While other breweries in Music City might focus on one style and pump out, say, 15 IPAs, Grist takes a different approach. Southern Grist wants every person to be able to enjoy a beer at their taprooms, meaning there's always a large variety of styles to choose from at both locales.
From sours to IPAs to stouts and everything in between, odds are you'll be able to find on at SGBC.
"And if you can't find something you want," says Jared, "come back a few days later, as our entire board normally changes every three-to-four days."
But that doesn't mean they skimp on quality. They love experimenting with flavors and styles but are very selective with what they brew.
"We're 100% a quality over quantity brewery. A lot of time and thought goes into each and every beer we make and, if that means we don't brew as much, that's okay because we know the quality will be there."
When asked what they consider their mainstay beers to be, the answer was, surprisingly, none.
"We're a series brewery" Jared likes to say. "We don't have the flagship beers or the year rounds that others do but, instead, focus on series – like our Hill fruited sours or our DDH Mixed Greens. That way if people have had one and enjoyed it, they'll know odds are they'll like this one too. And it lets us play around with a bunch of different hops/ingredients while having a very solid base beer."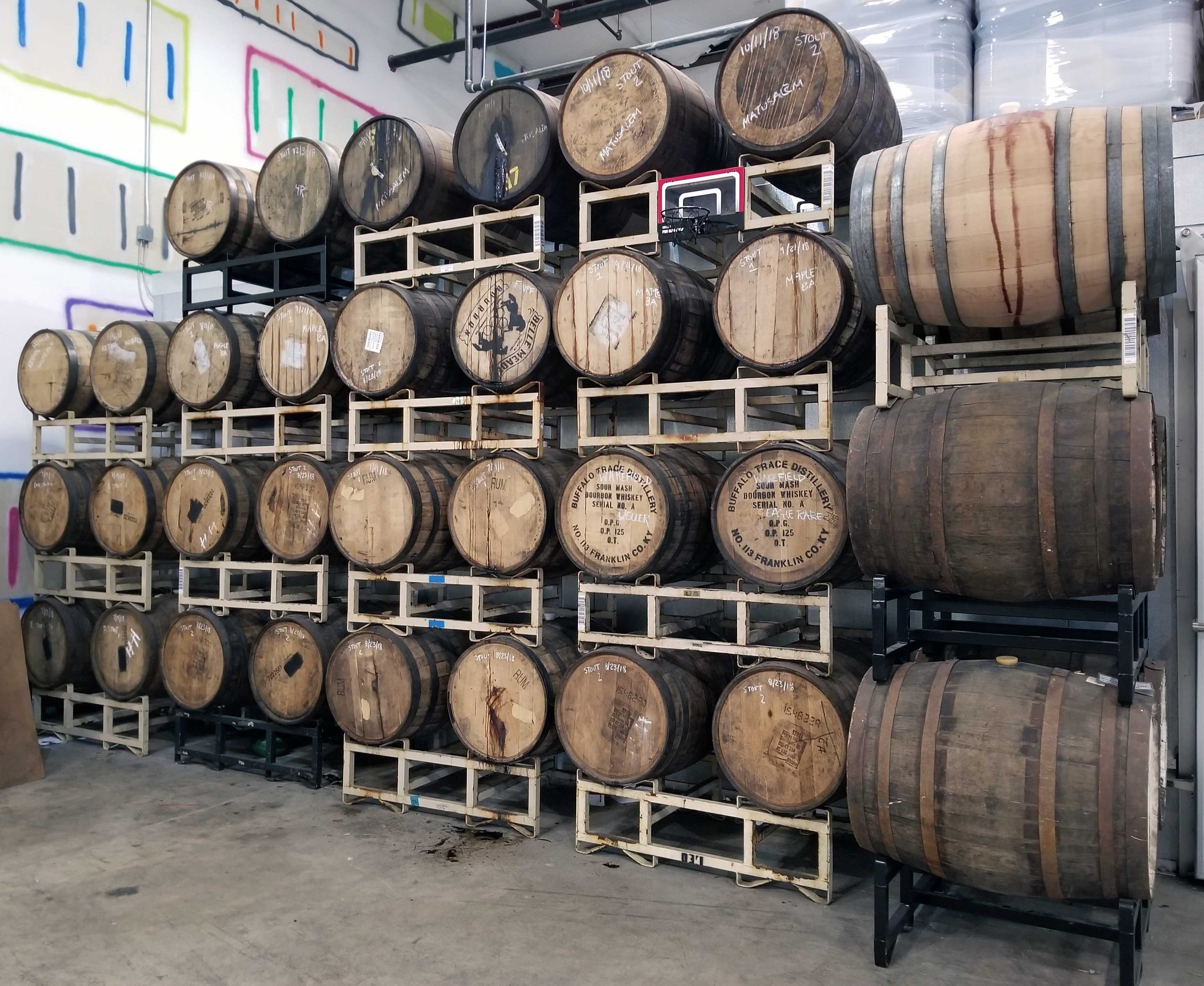 ON SGBC GOALS/FUTURE
Their approach is to take things slow and steady so as to not bite off more than they can chew. As of right now they have a small distribution across Nashville with one pallet, oddly enough, finding its way up to Wisconsin where it's split between Milwaukee and Madison.
"We're going to continue to focus on Nashville first and foremost" said Jared. "We love the OTC method we have going on right now. Most of our beers are sold out of our two taproom locations with some local self-distribution across Davidson county (where Nashville is located), and we'd like to keep that model, at least for now."
When asked about expansion, he said that a third taproom in Nashville was very possible in the near future but no concrete plans were in place yet. And, as for increasing distribution, they plan to take that slowly too, as they don't want to stretch themselves too thin.
ON CRAFT BEER'S FUTURE
"I think you'll always have those 'Instagram styles'", Jared told me, "Those milkshake IPAs or pastry stouts… stuff like that. But I think we're going to start seeing a resurgence of old school styles real soon. Like lagers and other 'simpler' beers that are made with passion and care."
But, regardless of what the rest of the country is doing, the guys at Southern Grist will always keep experimenting with new hops, new flavors, and new styles while sticking to their roots and making beers for everyone.
Whether it's after a long 40-hour work week or a random Tuesday night, Southern Grist wants you to be able to enjoy a great beer with great friends… and that's exactly the vibe they've created in their two taprooms.
BEERS TO TRY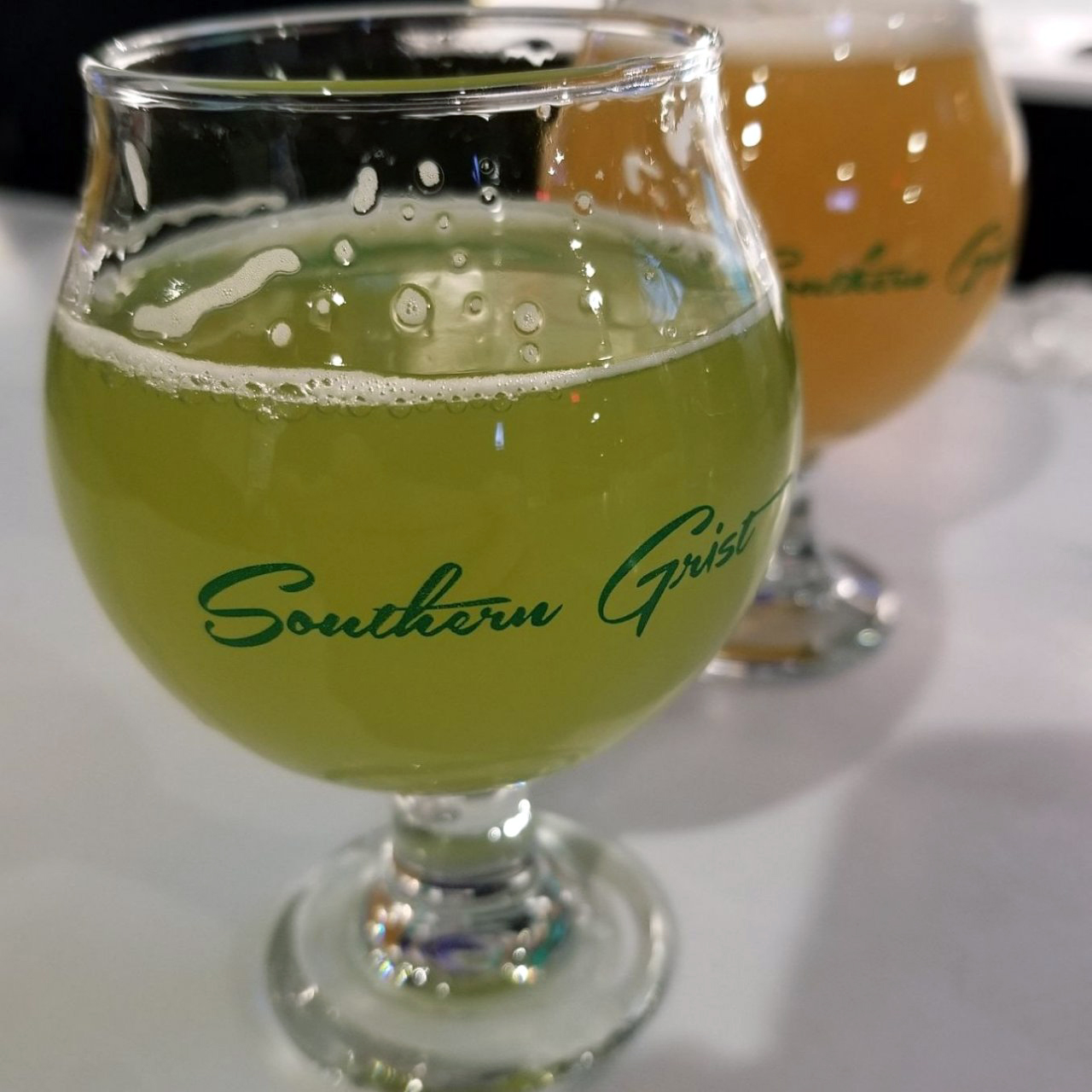 Hoppy brews: DDH Mixed Greens series, BroCoNut (coconut IPA), Loud Whispers (Pale Ale)
Dark brews: The Snuggle is Real (Stout with cocoa, vanilla, and cinnamon), Batch One Theory series (Imperial Stouts aged in bourbon barrels with other additives as well)
Sour brews: Hill series (fruited Sours), Nashville Mule (Sour ale with lime juice/zest and ginger)
Feature image courtesy of Southern Grist Brewing
---