southern Archives – PorchDrinking.com
April 4, 2019 | Dave Drury
Having a few great beers with some good friends after a long week of work is one of the greatest feelings in the world. So, it's no surprise that Southern Grist Brewing Company was born from moments like that.
SGBC wants every person to experience that amazing feeling and that's why they make beers for everyone – they want to make sure that every person that walks through their doors can find a style/beer they'll enjoy while not feeling like a customer but, rather, a friend.
Jared Welch, the co-founder and head brewer, was nice enough to sit down with us and talk all about Southern Grist and craft beer. Read More
October 18, 2017 | Jose Minaya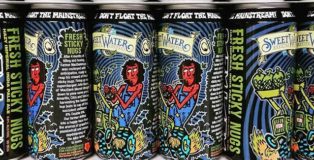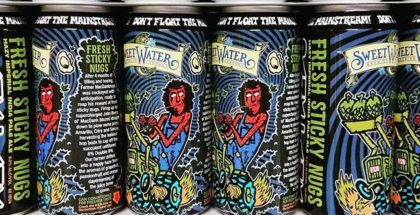 SweetWater Brewing Company turns the dank dial to the max with their latest Dank Tank Fresh Sticky Nugs. Let's all take a moment and remember the first time we tried an intensely hoppy IPA. The bracing bitterness and intense aromas that felt so dominating back then are not as common today. Sure, part of that is due to acclimating to the hops but also the trend away from the classic hop varietals to more boutique and less bitter hop strains. But Fresh Sticky Nugs delivers the nostalgia in spades!