No Comments
Fat Head's Brewery | Pimp My Sleigh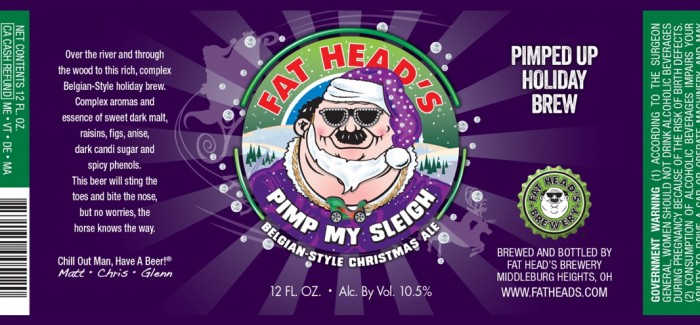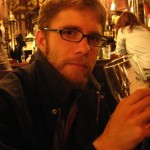 ABV: 10.5% | IBU: 30
We're still getting into the holiday spirit; almost two weeks until the 25th arrives! Once again, I have a Belgian Ale for your enjoyment, this time from Fat Head's Brewery brewed in the sunny Cleveland area. I'm not joking this time around; we've actually had a mild and somewhat sunny late fall with little snow. Hopefully that will change soon. As we wait for the wintry weather, I would advise you all to stock up on your heavy ales, and Fat Head Brewery's Pimp My Sleigh is a perfect choice for your evenings around the Yule Log this holiday season.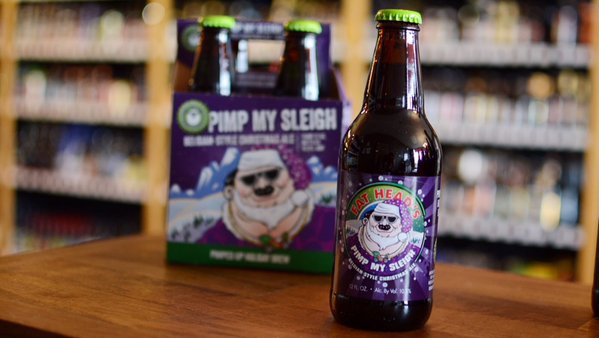 I definitely needed to try out this ale, not just for the name but for the word-of-mouth adulation that I have seen others grace upon this beer.
I poured it into a Belgian ale glass, just to be cute; plus, I had a nice glass available. After the pour, it glows a nice dark red color with minimal head. Definitely sets the mood, especially in minimal lighting. You will definitely notice the strength of the beer right away. The aromas are sharp and fruity with a lot of malt. You will taste that malt, also. Pimp My Sleigh runs somewhat sweet but also somewhat spicy. For me, the anise was a fun touch along with other typical flavors one might expect from a dark Belgian ale. Dried fruit and figs may be other flavors you notice as you slowly sip this by the fire, enjoying the last decorations you have tipsily adorned on your wall or mantel or tree.
Don't imbibe too quickly or too many at once, my friends, or you will have some trouble walking away from the Yule Log and into bed. Sip it as our good friend, Nick Offerman, would his whisky. I know that Pimp My Sleigh is no Lagavulin, but I think it is a decent substitute.
---