No Comments
Event Recap | Winter Beer Festival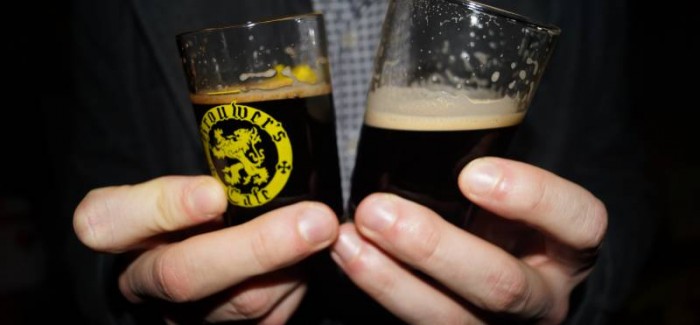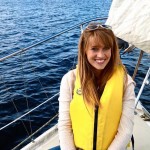 The 2015 Winter Beer Festival took over the Emerald City this last weekend with three sessions over Friday and Saturday, giving guests the opportunity to taste-test from over 50 Washington breweries as they showcased their greatest winter beers.
The Winter Beer Festival is put on annually by the Washington Brewers Guild, serving as a primary fundraiser for the organization. The purpose of the guild is to foster a community and comradery for brewers in the state of Washington. They take on taxes, regulations, laws and policies, and more or less, try to make the state a better place for the craft beer industry. If this event was a testament to their handwork, then it's safe to say that the state of Washington is in good hands.
For a $30 ticket, guests of the festival were able to snatch ten tasters of beer – from IPAs to Spiced Belgian Ales to Imperial Oatmeal Stouts and everything in-between – and a tasting glass. Here's what we filled ours with while hanging out in Magnuson Park last Friday:
Geaux Brewing has a simple and seamless philosophy: brew great beer. Geaux achieved that goal with this Triple IPA, which sits at a whopping 110 IBUs and a 9.5% ABV. The combination of nugget, amarillo, bravo and comet hops gives this beer an intense blast of flavor without overwhelming your palate, leaving you with a satisfactory, crispy finish.
It would be hard to find a beer that's as suited for the holidays than the Sidewinder Peppermint Stout – or S.P.S. – from Beardslee Public House in Bothell. This beer oozes holiday spirit. This beer has whirled the quintessential holiday tastes of peppermint schnapps, chocolate sauce, and candy canes, into a near-perfect holiday brew. Beware – this beer is more naughty than nice, with a 6.9% ABV and 65 IBUs.
Beardslee Public House was a PorchDrinking favorite during the festival. This dark ale has the bite of an IPA while maintaining a rich body with help from wheat and rye malts. If this beer means that Sasquatch is real here in the Pacific Northwest, then bring on the beast. We're believing with this beer – touting a 6.5% ABV and 62 IBUs – in-hand.
Brewed exclusively with citra hops, this beer was a refreshing find at a festival dominated (and rightfully so) by winter ales and heavy porters and stouts.  The notes of melon and lychee rounds this single hop IPA into a crisp brew that sits at 6% ABV and 60 IBUs.
Black Raven created a Christmas miracle with their Possum Claus – a bourbon barrel aged pecan brown porter. Let us repeat that, quickly. This is a bourbon barrel aged pecan brown porter. This beer is dangerously strong. Though it's as sweet as pecan pie, this brew sits at 8.9%, and nips like a fierce winter wind. It was a favorite at the festival, and for good reason.
More information on the event and the Washington Brewers Guild can be found online, at their website. 
---