No Comments
2021 Georgia Best in Beer Year-End Honors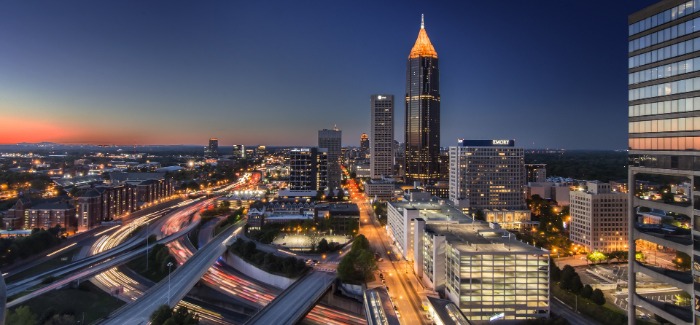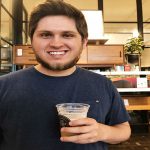 Even though 2021 seemed to pass by at an outrageous pace—two years of a pandemic will do that—there were several memorable beers, new breweries and stories that came out of Georgia. 2021 saw Lagers catch a ton of love across the state, finally. There were still plenty of other styles and releases that garnered tons of trades and attention, but shoutout to Lagers for stealing the spotlight. Seltzers, distilleries and everything in between are starting to populate and associate with craft breweries from Atlanta to LaGrange and north to south.
Favorite Beers of the Year
Elsewhere Brewing | Landscape Lager Organic Keller Pils
Landscape Lager was one of the brightest stars in the lineup at Elsewhere Brewing this year, and there were many of them. It took exactly one sip of this beer to consider it a contender due to its complex balance of floral and spice with a pronounced bitterness and dry finish. The best characteristic of a Lager is that it's a beer you want to drink a bunch of, and Landscape Lager is a beer I hope to never run out of.
View this post on Instagram
Hazy IPAs be damned. It's another Pilsner on our best of lists, and there's a simple reason why. Every Pilsner that has been opened since brings back memories of how damn good this beer is. We're not out here comparing this or that, but some beers stand above all the others. Coastline Pils is 5.2% and dry-hopped with Saphir hops. This was a collab with Heater Allen Brewing. There's hints of earthy spices and subtle citrus that make every sip a genuine treat.
One of the true leaders and best in the Barrel-Aged game, Orpheus Brewing pulled no punches with this limited release. Technically this beer came out in November of 2020, but it wasn't opened until March of 2021. So, it counts. And, to be perfectly clear, it wouldn't have mattered if it was 2041 or 1921—this Stout was amazing. This Imperial Stout was aged in a single barrel with chili, coffee and vanilla beans. Ye Who Enter Here Reserve definitely brought some heat but masked it in chocolate and coffee. The sweetness from the vanilla beans kept the heat in check, and the final product was simply the best Georgia Stout enjoyed during 2021.
Honorable Mentions
---
Best Beer Events
Little Beer Fest
(Hosted by Good Word Brewing & The City of Duluth)
In a world where everything was still upside-down, Good Word Brewing flipped the script on most beer festivals and hosted one of the best events of the year. Little Beer Fest was a celebration of small beers and Lagers, rather than high-ABV Stouts and other styles. 5.5% ABV was the cutoff for participants, and there were some incredible Georgia (and not) beers poured at Little Beer. Looking ahead: Little Beer II is happening in April.
View this post on Instagram
8th Annual Strong Beer Fest
On the flip side of the beer fest coin, Wrecking Bar Brewpub out of Atlanta hosted their 8th Annual Strong Beer Fest, featuring 8% ABV minimums and a ton of stellar options on a mild December day. This beer fest is the one that a bunch of craft beer hobbyists flock to for the rare bottles and boozy options. This is the beer fest that you want to go to if you're a fan of all things boozy and big ABV.
Honorable Mention
It's too early to call it a trend, I think, but there were many breweries across the state who offered Beer + Dinner Pairings as one-off events. Some of these were whiskey and beer pairings, and others were exclusive 5 Course dinners. While we didn't get the chance to make it to one, they all seemed to be an excellent and limited event. It'll be interesting to see if these continue into 2022. We'll do some research throughout the year and report back.
---
Best New Breweries
METAL AF. Sabbath Brewing opened last summer and has had craft drinkers "Worshipping Themselves" ever since. Order one (any) of their beers, and you'll start singing their praise instead. Their October File Pumpkin Beer converted me, and the Saisons that were on tap kept me a fan. If you haven't wandered to East Atlanta Village lately, then consider this a sign from above to go worship at Sabbath.
View this post on Instagram
Few breweries are beyond hyped-up from craft beer locals and social groups before they even open. Even fewer breweries actually live up to the hype. Little Cottage Brewing, though, is a standout example of a brewery that lived up to and surpassed the hype. Small batch and special releases BA options are the name of the game at Little Cottage, But, one of the most memorable (and absolutely delicious) beers of the year was a Nitro Coffee Stout that sat around 4%.
If they could sell you a look and vibe, then Inner Voice would be the only place you ever went. Also, the beer is really damn good. They opened at the end of September and have been releasing outstanding beers since. Their Quality Time Kolsch is a beer that I would gladly drink all the time. Spoiler alert: they're going to be top of the "Brewery to Watch" section.
---
Biggest Moves in 2021
All Aboard the Expansion Train
2021 Seemed to be the year of expansion—both across the state and beyond its borders. Wild Leap Brew Co. announced a secondary location in Atlanta which will feature a taproom and distillery. Cherry Street Brewing launched plans to build a third location in Chattanooga, TN. SweetWater Brewing Company bought and renovated the old Red Truck Brewing building in Fort Collins, CO, in a homecoming of sorts. Pontoon Brewing is spreading out and adding a second taproom in neighboring Tucker, GA. All these expansions hopefully mean more of their beer in new local markets and beyond.
View this post on Instagram
---
Brewery to Watch in 2022
Do you know that excited feeling of walking into a new brewery and thinking, "Yeah, this is the spot"? That was the experience when walking through the door at Inner Voice for the first time after they opened in late September. Inner Voice was one of those places that the space was as nice as the beer was great. Really, from the Kolsch to the Lagers and the IPAs—you can't go wrong. The most alluring part? Pizza. Window. A slice of pizza alongside a well made beer goes a long way, but jokes aside, every beer from Inner Voice so far has been one that you should certainly go out of your way to try.
View this post on Instagram
---
Biggest Story of the Year
Look, I'm not going to say "I told you so," but I kind of did last year. StillFire Brewing was top of our Breweries to Watch in 2021 list, and it wound up being true. StillFire won enough awards to fill a barrel room. If you've had any of their beers, then you definitely know why they keep winning awards. Some of the awards come from local competitions, but others come from national competitions like the U.S. Beer Open and GABF of course. Regardless of size of the competition—Stillfire makes incredible and award-winning beers. In addition to the trophies and medallions piling up, Stillfire Brewing raised $50K+ for a plethora of local non-profits and fundraisers for mixed causes. Here's some of their year recap:
Gold, Silver and Bronze Medals at the 2021 Can Can Awards
Bronze Medal for Suwanee Devil Belgian Strong Ale at 2021 U.S. Open Beer Championship
Bronze Medal for Dark Moo'd British Imperial Stout at 2021 U.S. Open Beer Championship
Bronze Medal (2nd Year in a Row) at The Great American Beer Festival with their 'Kilt Chamberlain' Scotch Ale
First Place as Best Beer at 2021 Strong Beer Fest for their Black Mask BBA Imperial Stout
June 2021: Launched Find Your Fire Foundation, raises $9K for Children's Healthcare of Atlanta
July 2021: $6K+ funds donated to Coopers Crew and Phoenix Community of Atlanta through Queen of Hearts Charity Raffle
October 2021: StillFire donated $3500 to Christopher Miles Memorial Fundraiser
November 2021: Find Your Fire Foundation Hosts inaugural golf tourney and raise $40K+ for their foundation
Short Version? StillFire Brewing makes great beer and are even better community people
View this post on Instagram
Biggest Prediction for 2022
2021 was an incredible year for Georgia breweries. Some absolutely fantastic beers came out in the last year, and a ton of breweries extended distribution or added to regular offering for the consumer. Georgia even got their own non-alcoholic brewery in Rightside Brewing. All of that is amazing. The biggest prediction of the year, and it's a pretty conservative guess, is that the market share of Seltzers and RTDs (ready-to-drink cocktails, usually canned or bottled) is going to continue to climb. Some breweries—Wild Leap, Dry County, Scofflaw and NoFo Brewing among others—have their distilling plans in the works or already rolling out packaged offerings. Several breweries have Seltzers—Monday Night Brewing's Narwater Seltzers, Sweetwater Brewing's Oasis—in package and readily available, whereas dozens of others have Seltzers in keg on premise. All of those options are great for their markets and goals, but I'm particularly hoping that the Lager train keeps on really rolling throughout the state. It wouldn't be shocking to start seeing some of the renown Lager makers here start getting sought after the way other hype breweries do across social media groups. Here's to the great beer in 2022!
---