No Comments
Maine Beer Company | Dinner & Second Dinner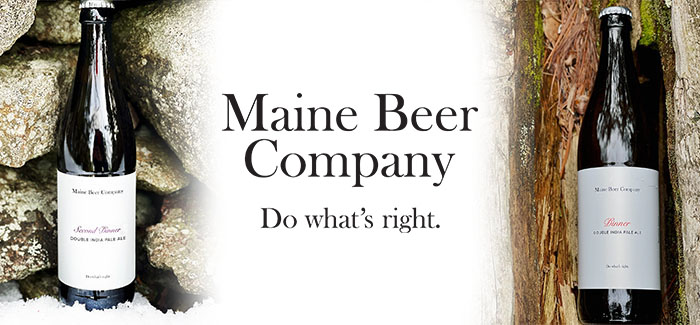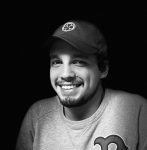 When discussing pioneers of the craft beer industry, one name that rightfully comes up every time is Maine Beer Company. Founded in 2009 by brothers Dave and Daniel Kleban, Maine was built on the idea of creating beers that ignored market research and instead ran on a well-brewed product that was done right. It was the hope that people would enjoy their beers enough to keep coming back. The rest is history.
First Course: Do What's Right
It wasn't until 2013 that Maine opened their expanded brewhouse in Freeport, ME. There, the space became available to add more fermenters, as well as a warehouse and tasting room. Even with the expansion and a growing population of consumers, Dave and Daniel always knew they wanted to stick to their guns and be sure to do things the "right way," in every aspect of the business. Creating great beer, caring for great employees and saving the earth and its creatures are values Maine was built on.
Do What's Right. A large part of this motto for Maine Beer Company (MBC) is giving back. Through their partnership with 1% For the Planet, MBC pledges 1% of their sales to environmental nonprofits that include the Allied Whale, the Center For Wildlife, The Dian Fossey Gorilla Fund, The Bicycle Coalition of Maine, Royal River Conservation Trust, Maine Coast Heritage Trust, Wolfe's Neck Center and many more. The hope is continue to give back more and more in the years to come.
Second Course: The Beers
For this showcase we look at two beers that while notably difficult to obtain, are two of the most recognizable in MBC's portfolio of beers.
Dinner
The story of these beers began back in 2014, when Dan decided to brew a 7bbl batch of an unnamed (at the time) Double IPA. With no plans to repeat the recipe, a staff member had jokingly suggested to name the beer "Dinner". 9 years later, and over 60 batches later, Dinner Double IPA has become a staple of Maine Beer Company and one of the most highly sought after beers they produce to this day. Made with 7 hops per barrel and featuring Citra, Falconer's Flight, Mosaic and Simcoe hops, Dinner Double IPA is a beer that should always be consumed fresh. Bottles of Dinner have never been sold outside the taproom, with kegs of the elusive juice hitting limited markets throughout the country on occasion.
Second Dinner
5 years after the initial release of Dinner Double IPA, and after many, many requests for a follow-up, Second Dinner was born. The conclusion to long processes of testing recipes, hop varietals and brewing methods, this limited release featuring Amarillo, Citra, HBC 522 and Idaho 7 hops debuted on December 1, 2018. While the hop bill for this beer is different, the malt bill, consisting of American 2-Row, Carapils, Caramel 40L and Dextrose, remains the same in both beers.
Like with Dinner, Second Dinner doesn't see any bottle distribution in order to protect the quality of the beer. As stated by MBC, hoppy beers of this nature are fragile! That said, the team at MBC were generous enough to send bottles of both Dinner and Second Dinner to showcase on PorchDrinking, to share the experience of two very special beers to the team up in Freeport.
Third Course: The Review
Dinner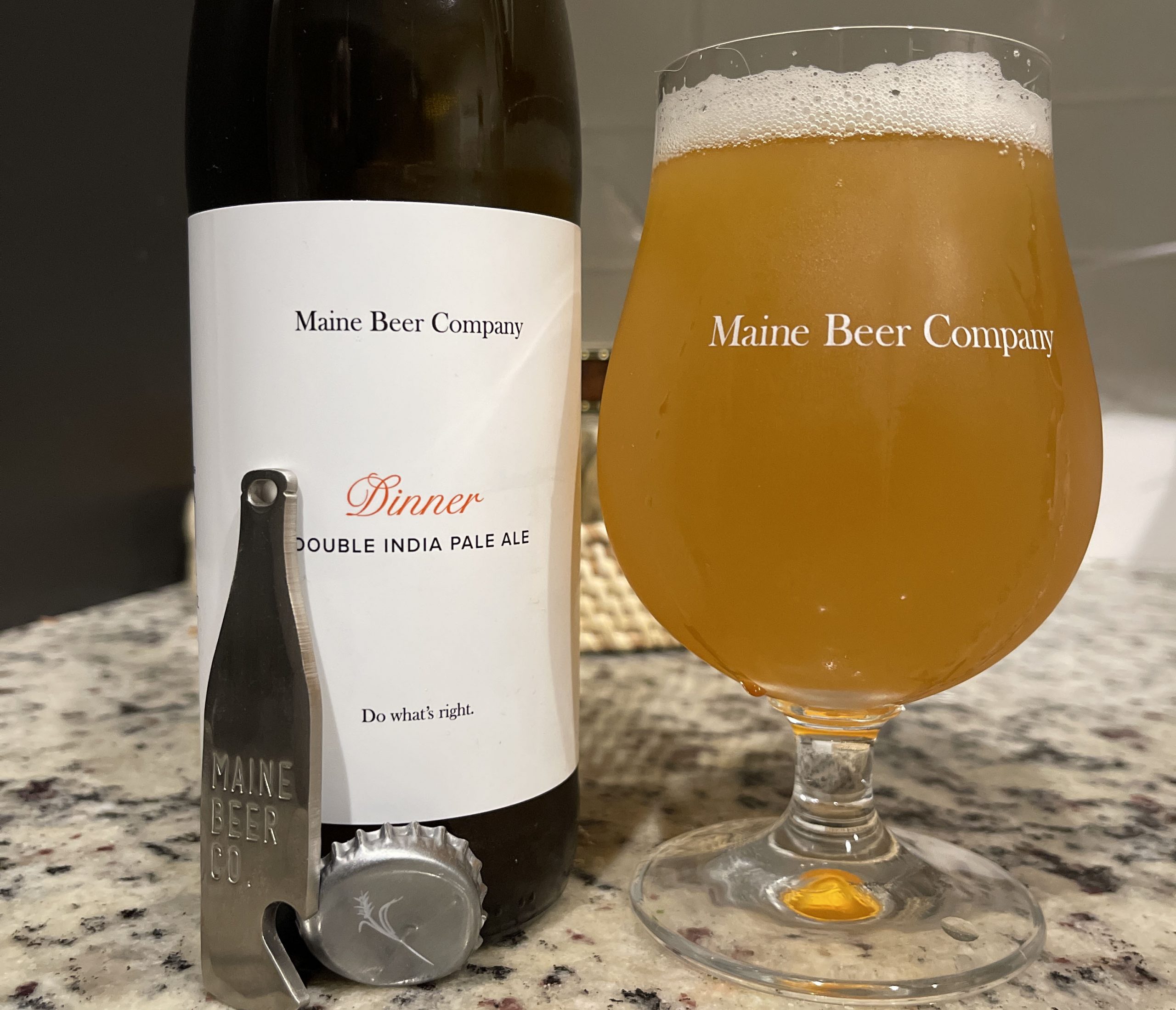 The bottle of Dinner that was opened was dated April 18, 2023, and drank less than 10 days from packaging on April 26.
Golden yellow haze hits in the glass, with great carbonation buildup on the pour. As the beer falls, the patterns of lace are exceptional and consistent with each sip.
The nose exudes notes of mango, pineapple and a slightly dank herbaceous quality. Conversely, the palate is sharp and clean with pine, hints of green onion and overripe oranges. The mildly sweet caramel malt undertones really help to balance the profile. Additionally, the juxtaposition of tropical fruit on the nose with herbal, woody, citrusy notes on the palate was perfectly balanced. The finish is clean and lightly bitter.
There's no need to overthink this beer. Superbly crafted, it is an ideal example of the Double IPA style.
Second Dinner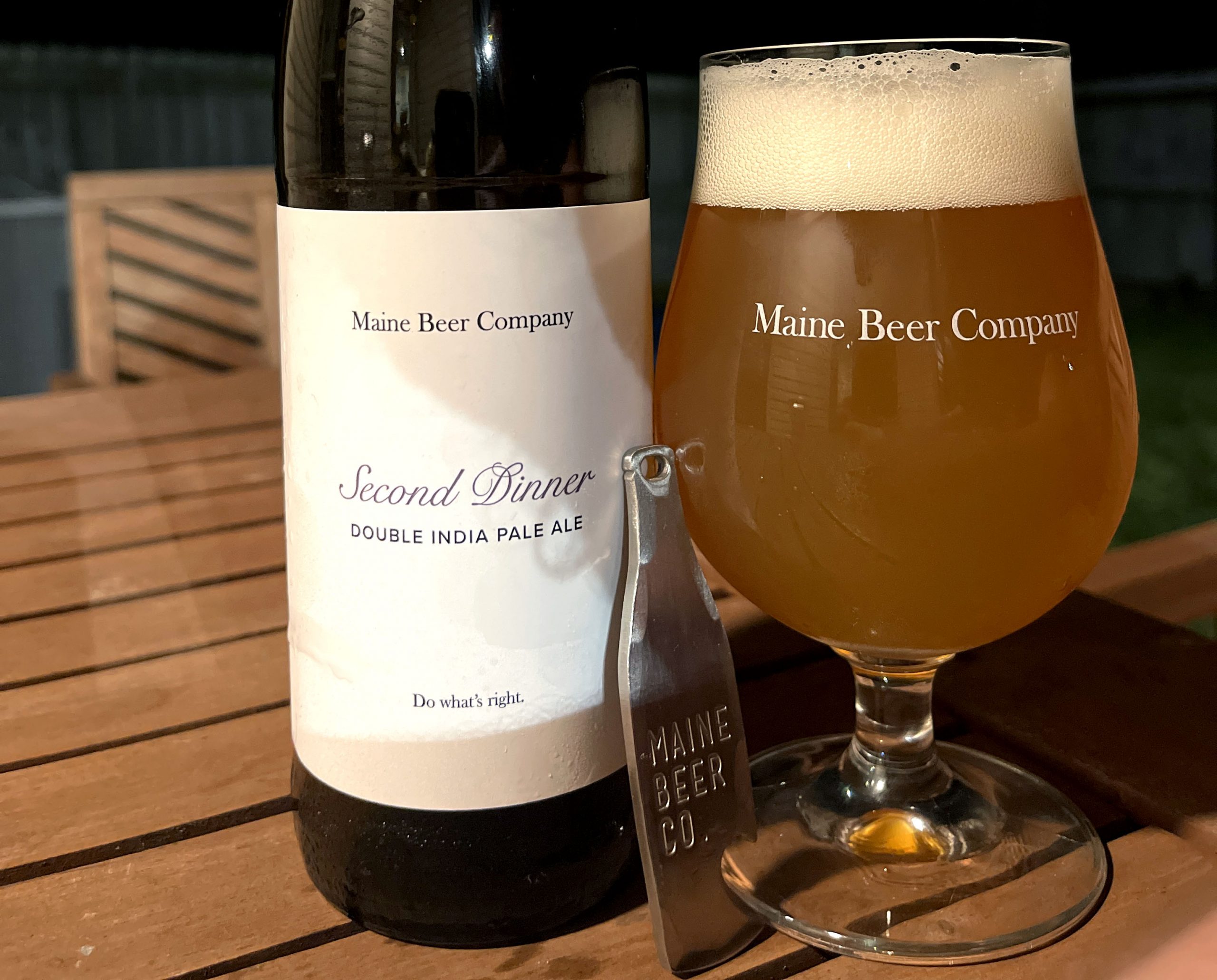 This bottle of Second Dinner: dated March 23, 2023, consumed on April 9.
With very similar coloration to dinner, this has a deeply hazy golden yellow. A frothy head of carbonation comfortably sits above the body of the beer. The bubbles decorate the inside of the glass with beautiful lacing as the beer falls further. Bright citrus and sweet malt emanate from the nose initially. Time in the glass allows distinctly pineapple-forward aromatics to move to the forefront of the profile. The palate does well to contrast with a pleasant earthiness; notes of damp pine needles and grapefruit juice balance each other out, with further complexity added as undertones of cantaloupe and green onion increase the "dankness" of the overall profile.
This is undoubtedly a balanced, juicy and full-bodied double IPA. With more fruit yet less tropicality than its predecessor, the experiences are clearly different. That said, there is a noticeable familiarity between the two, much like what MBC intended. Second Dinner succeeded Dinner, which was no small feat, so creating a beer that both honored its predecessor yet successfully separated itself as a uniquely successful beer was undoubtedly a challenge. After experiencing the two, one knows this task was, without a doubt, successful.
The Final Course
The craft beer industry is an ever-changing landscape of new styles, techniques and constantly increased competition. Maine Beer Company never felt the need to reinvent the wheel or shake the industry with a new groundbreaking technique or style. They simply came onto the scene with the intention of brewing high-quality beer, hoping that an appreciative audience would come to them. Not only that, but even today in a sea of heavily-adjuncted Smoothie Beers and Pastry Stouts, the Kleban brothers have proven that there will always be a market for expertly brewed traditional styles.
Dinner Double IPA will always be one of the most classic and "ideal" examples of its style. Even nearly a decade after its inaugural release, it consistently sells out at Maine's taproom every time. Second Dinner, although more sporadically released, also causes a stir with each announcement. Following in the giant footsteps of its predecessor is no easy task. That said, the time, dedication and experimentation that went into its creation is evident with each sip.
It's no secret that for much of the country, Maine is no quick trip. But it's American Craft Beer Week, and this legendary brewery and these legendary beers needed the biggest shout out this platform could offer. For those hopheads unfamiliar, or yet to tick these elusive beasts, the road trip may just be worth it. If not, keep track of traveling kegs or call up your New England buddy for a favor. Because while MBC is an acronym well-known amongst the craft community, some may insist that you finish your Dinner AND your Second Dinner before even considering dessert.
---