#mainebeer – PorchDrinking.com
August 21, 2019 | Kailey Partin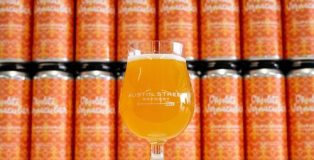 Avg. Reading Time:
2
min
This story begins as many brewery stories start, with a friendship and a passion for home brewing. Austin Street Brewery, co-owned by friends Jake Austin and Will Fisher, opened in 2014 on Industrial Way in outer Portland, Maine. Together they spent years on Austin Street in Westbrook, Maine, creating beers on their homebrew system that they wanted to drink. In 2013, as the craft beer boom commenced, they took a chance and opened their brewery with a one-barrel system. When speaking with Jake Austin, he made it clear that their focus is to create "highly drinkable beer, not to chase trends." It would seem that mission is working well for them as they recently opened a second, larger location in Portland's East Bayside neighborhood.
Read More
January 15, 2019 | Zach Benard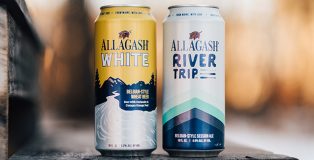 Avg. Reading Time:
2
min
Classics can stay classics while still getting a refresh. Such is the case for Allagash White, one of the staple Belgian beers in the United States. Allagash announced last week that they'll be canning Allagash White, as well as a new beer in their core lineup: River Trip. I got in touch with Brett Willis, marketing specialist at Allagash, to learn more about the announcement.