No Comments
Austin Street Brewery | Obsolete Vernacular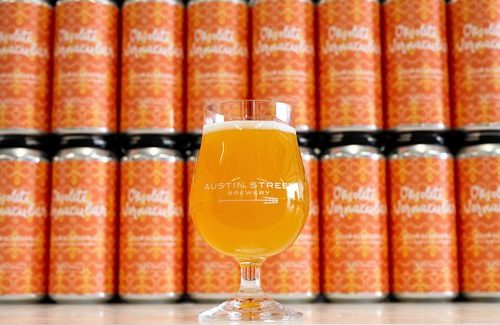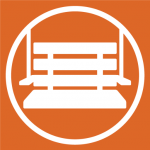 This story begins as many brewery stories start, with a friendship and a passion for home brewing. Austin Street Brewery, co-owned by friends Jake Austin and Will Fisher, opened in 2014 on Industrial Way in outer Portland, Maine. Together they spent years on Austin Street in Westbrook, Maine, creating beers on their homebrew system that they wanted to drink. In 2013, as the craft beer boom commenced, they took a chance and opened their brewery with a one-barrel system. When speaking with Jake Austin, he made it clear that their focus is to create "highly drinkable beer, not to chase trends." It would seem that mission is working well for them as they recently opened a second, larger location in Portland's East Bayside neighborhood.

Although Portland, Maine is a small city, its caliber of food and drink can compete with many of the East Coast's more substantial metropolitan areas. Thanks to the recent growth in the beer industry, many neighborhoods in Portland and southern Maine have been revitalized with small, independent businesses opening in unexpected places. This neighborhood that was once one to avoid is now a bustling district featuring two coffee roasteries, two wineries, six breweries, and more. One of the newer establishments in the neighborhood is Austin Street Brewery.
With so many similar businesses in such proximity, it is crucial to not only create a strong product and brand. There must be a unique and high-quality experience for guests. Creating that experience is Austin Street Brewery's goal. They strive and succeed in presenting what Austin called "the full experience." An experience where both the tasting room and the staff are friendly and welcoming. The tasting room presents a clean and modern feel that allows the flavors, branding, and personality of their products to stand out.
https://www.instagram.com/p/B1KdPxalfn-/
As Austin and Fisher are close friends, they have a similar taste not only in beer but in film. They both love a quality Wes Anderson movie. So much so, that they named their sour blonde ale, Obsolete Vernacular after Anderson's 2001 film, The Royal Tenenbaums. Obsolete Vernacular is a light, and refreshing kettle soured blonde ale fermented with organic mango and pineapple puree. Although this beer is hazy with bold fruit flavors, it is still light and refreshing thanks to its pleasantly tart finish. Much like its namesake, this beer strikes a pleasing balance between sweet and sour. A local artist who hand wrote the script featured front and center on the can. The background color and pattern evoke the style and aesthetic of the film.
Austin Street Brewery works hard to ensure high quality and stable products. As they embarked on crafting a kettle sour they made adjustments to their technique until it was consistent. When adding fruit to their beers, they make sure that refermentation takes place before packaging by rousing the yeast. Thanks to these efforts, they are expanding their souring offerings. Another sour they have in the rotation is their Glitter & Grit, a gose with dragon fruit and blood orange, and a yet to be released sour with blueberries.
Feature Photo Credit: AustinStreetBrewery.com
---