No Comments
Untappd Potential | Avery Brewing's Bug Zapper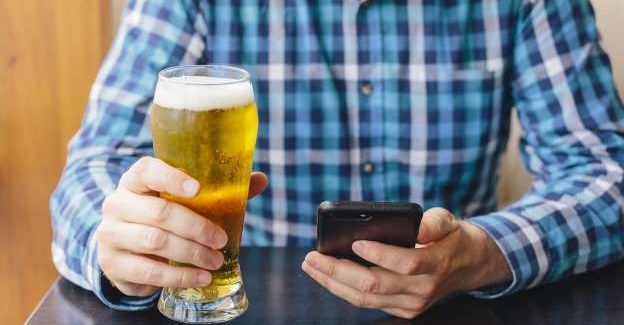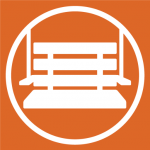 Welcome to the second installment in our new series! Untappd Potential is our chance to defend a beer that has a middling rating on Untappd, break down the negative user reviews and convince you to let your taste buds be the judge. (If you want some background on our inspiration for this series or more information on the Untappd app, check out our first article.)
Today's contender: Avery Brewing Company's Bug Zapper.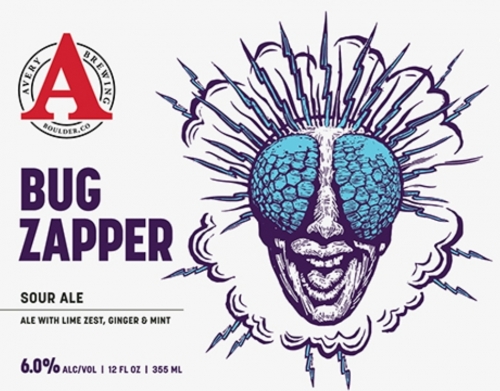 The Beer
According to Avery's website, "Bug Zapper is a limited release Sour Ale to help scratch your summer itch. A lively mix of mint, ginger, and lime are both cooling and invigorating, and we sour-dose after fermentation to impart the finishing electric zap."
The Rating
3.51 with more than 16,000 check-ins.
The Potential
Avery Brewing has one of the best taprooms in the biz, mostly because of how many one-offs and experimental beers they feature in their "Taproom Rarities" series. As any good PorchDrinker would do, whenever I visit the taproom, I create a flight of all the rare beers that can't be sampled anywhere else. A few years ago on one of these visits, I tried Bug Zapper. I vividly remember begging my server for a growler/crowler/mason jar full of the delicious/strange/refreshing beer that I just tried. He laughed and agreed that Bug Zapper was a huge hit, but that they had no plans to release it beyond the taproom at that time. I was crushed and Bug Zapper immediately became legendary in my mind.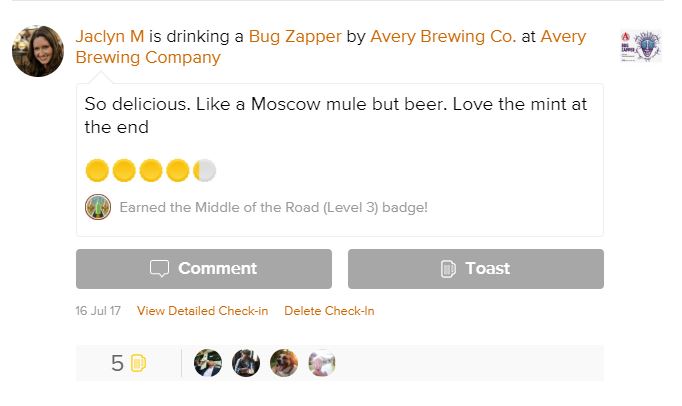 Imagine my surprise when the universal praise for this beer convinced Avery to start canning it—only for it to receive this "meh" rating from so many people. I am angry on behalf of this beer and so I investigated some of the trends that emerged from the Untappd ratings.
The intensity of the flavors in this beer seems to be the biggest dividing factor. The huge notes of ginger and lime are why I love it, but some people seem to want a more Berliner Weisse type of beer. Untappd user HunahpuHewy gave it a 3.25 and stated, "Interesting but a bit too intense for me." Others pinpointed every single ingredient as too intense: "The mint is too overpowering"; "The lime is too strong"; "Way too much ginger" were all individual criticisms from different reviewers. To that I say: If you want something weak in flavor, drink a hard seltzer. If you want something undeniably strong but absolutely well-balanced, then drink this beer.
The larger implication of these reviews (and the second trend I noticed) was simply how different this beer is from most. That creativity is what drew me in, but for the larger public, it may be too adventurous. "Beer should taste like beer," complained one Untappd user who rated this a 1.25. Others agreed, like user TDi-Brent who gave it a 2.75 and said, "Well, that's different. Not sure what to make of this."
Look, I get it. It's definitely not for the faint of heart, or for someone who wants a classic summer sipper. But different doesn't mean that it's bad. I was reassured when I sorted through my Untappd friend list and noticed that their overall rating for this beer is significantly higher (4.1). This convinces me that my friends have better taste than the average person and that more adventurous drinkers will appreciate this beer.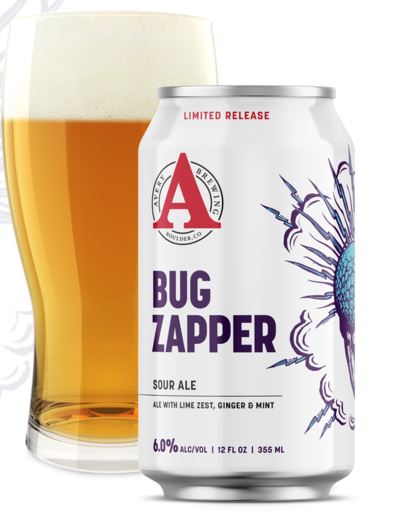 In sum, Avery Brewing Company's Bug Zapper is a crazy, cool, delicious beer whose creativity and intensity are too intense for some. But if you're the type of person to read PorchDrinking, then I have faith that you'd appreciate this brew and its untapp(e)d potential.
Do you have a beer that you think has been unfairly rated by the Untappd masses? Let us know in the comments, or tell me on Untappd @Beerded_Lady and stay tuned for future installments of Untappd Potential!
---