Live Oak Brewing | Pilz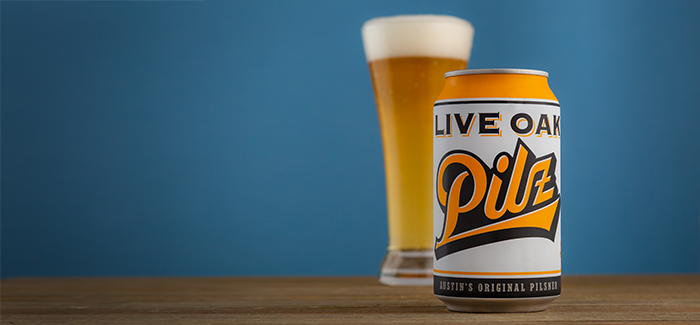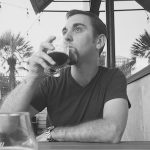 There are a lot of beers on the shelves that hang in the periphery of my vision in my regular quest for hops. I may notice a few of those beers from time to time—the traditional styles—and ponder for a second about trying them but instead, I predictably settle on a sixer of some flashy new IPA or stout. Then, one fine day, I decided to break the cycle. I now see the error of my ways, for where I was once blind, now I see. Pilsners can be downright delicious, too, and Live Oak Pilz is the best example I've ever had. 
Live Oak Brewing Company describes the beer as "a classic Bohemian-style golden lager, decoction-mashed with a single heirloom variety Moravian malt. Premium Saaz hops combine to produce a clean, crisp pilsner with complex malt flavor and spicy hop bitterness and aroma."
Pilz is 4.7% ABV and 36 IBUs. In my opinion, this tasty beer can put many a session IPA to shame with its bold flavor and drinkability. Live Oak Pilz is crisp and the flavor from Saaz hops sings alongside the golden malt backbone.
In a world dominated by breweries trying to push the envelope with increasingly bizarre adjuncts and unique new brewing methods, it's refreshing to know that there are still brewers out there that are carrying the torch for lagers while favoring flavor and quality over hype. There's a reason certain styles have been brewed for centuries and Live Oak Pilz is a great reminder to continue to appreciate them.
About Live Oak
Since 1997, Live Oak Brewing Company has been committed to producing delicious lagers and ales for the enjoyment of passionate beer drinkers of Austin, TX and beyond. We employ an old-world style of brewing rarely found in America but practiced extensively throughout central Europe. We source only the best authentic ingredients and use a time-consuming mash and secondary lagering process. The result has achieved both regional and national acclaim, but more importantly, the satisfaction of loyal beer drinkers who appreciate our beer-making efforts.
---