No Comments
Beer Showcase | Mardi Gras Beers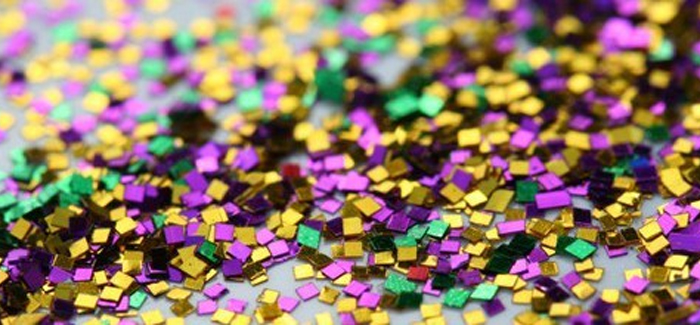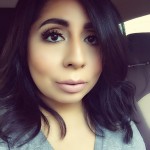 Louisianans sure know how to party! Beads, Bourbon and Beer take over the lovely days during Mardi Gras season.
Mardi Gras, French for Fat Tuesday, refers to the Tuesday before Ash Wednesday, the last hurrah before the start of the Lenten season. This means no more indulging yourself with rich food, delectable-colorful King Cake and alcoholic beverages for most. Though not everyone practices the religious tradition of this "fasting" season, it is a celebration that happens worldwide. Exotic festival colors fill this time with hues of bright green, purple and gold. Everyone joins in this celebration but no one has quite perfected it than those from my Louisiana neighbors. Festivities include parades with custom-built lavish floats, costumed performers and filled with copious amounts of booze. To kick off the Fat Tuesday festivities, I present two Mardi Gras beers for your Fat Tuesday celebrations.
ABV: 6.5%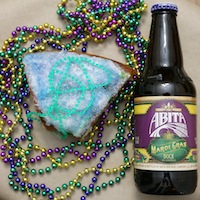 This Louisiana brewery kicks off the year with their 1st seasonal beer. Comparable to that of a German Maibock, is brewed with pale, pilsner and caramel malts. Incredibly drinkable offers some noble hop bitterness at the front & back and imparts a semi-sweet caramel malt flavor. Its crisp, clean finish and medium body make it suitable for the warmer Louisiana climate and for partying it up on Bourbon Street even if only in spirit.




---
ABV: 9.1%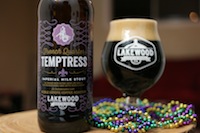 This past September, the Dallas brewery released this crowd favorite that was originally only available on draft offering it in bottles for the 1st time ever. This variation is part of their Seduction Series that offers special limited batches of their popular, best selling Temptress that can be tailored to fit just any occasion. This variety is inspired by that bold, New Orleans sprit, taking coffee beans from local favorite Noble Coyote Roasters and aging them in their own Bourbon Barrel Temptress barrels before roasting them to pure perfection. The addition of chicory adds its spicy character, rounding out those bold coffee & bourbon flavors that you don't have to travel too far to party it up New Orleans style. The coffee offers that jolt you need to revive you after a great celebration.

---