2 Comments
2 Days 2 Nights | Dallas Craft Beer Scene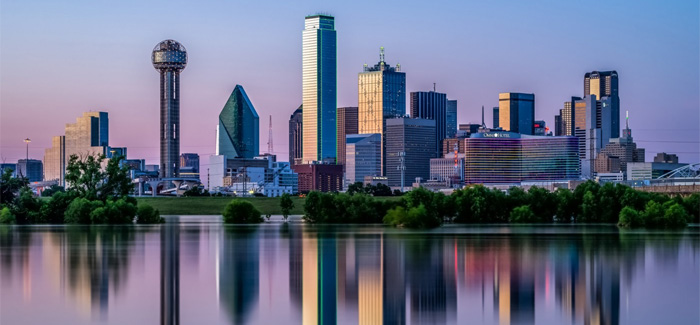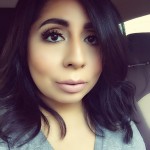 With the rise of craft beer, Dallas has had a definite increase in the number of breweries coming into the market. More and more big companies have moved into the marketplace as well, causing a rise in the number of occupants moving in. This has only increased the demand for good quality beer. More travelers choose Dallas as their next travel spot now whether it be for the shopping or food destinations, its historical landmarks (JFK Sixth Floor Museum for one) or even for the artistic culture Dallas has to offer.
You will enjoy its welcoming environment and warm people, even if for only 2 days, and it will leave you with one truly memorable experience.
Important things to know before your trip
Taprooms have different hours, so there are many breweries only open during certain days and times. Check brewery sites and social pages / feeds often for the most current and up to date information.
Drink responsibly and use Uber–its conveniently available to use and transport you throughout your beer adventures
Google Maps / GPS is your best friend–there are numerous freeways in Texas and change often without warning if you're renting a vehicle. Be cautious of those that require tolls.
Friday
From the Airport 
There are two airports you can fly in through: Dallas-Love Field (about 10 miles south from Downtown Dallas) and DFW International Airport (this is the furthest about 26 miles from Downtown Dallas). As other cities, due to the rise of population, Dallas also poses a rush hour problem. If you're coming in through Love Field, you will need to take a taxi. If through DFW, you do have the option to take the DART Rail; this is a cheaper alternative to get into the heart of Downtown. From there you can take an Uber and head directly over to the Trinity Groves area–a short car ride over the visually stunning Margaret Hunt Hill bridge.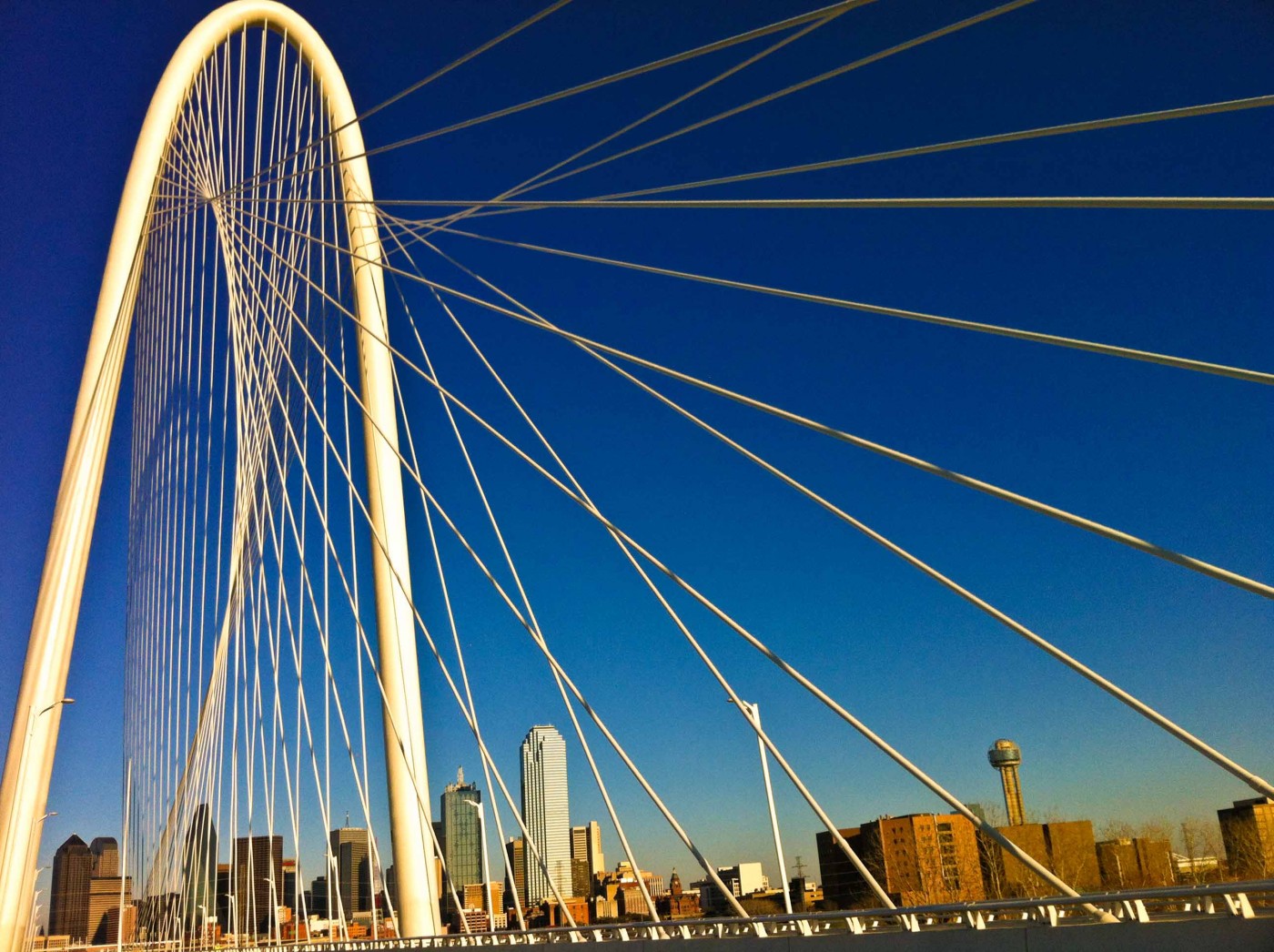 Evening 
Trinity Groves, the latest development to the West Dallas area and located at the base of the Margaret Hunt Hill Bridge, consists of several unique restaurants, retail and entertainment options. We recommend starting off at LUCK (Local Urban Craft Kitchen). There you will find a covered outdoor patio, 40+ taps along with a multitude of growler options for you to take (you can purchase a growler and have it filled). Featuring only Texas craft beers on tap within a 75 mile radius, this is the place to be to truly experience a multitude of what DFW has to offer. The menu features American comfort food with a Texas twist, cleverly offering delicious plates that pair perfectly with beer but also include it as an ingredient. A sweet favorite is the Red Velvet Hammer Cake topped with luscious cream cheese frosting and made using one of my favorite beers from Peticolas Brewing, Velvet Hammer. Once a month on Sundays, they also offer a donut and beer flight pairing local favorite Glazed Donut Works donuts with a local beer. You can check for upcoming events here.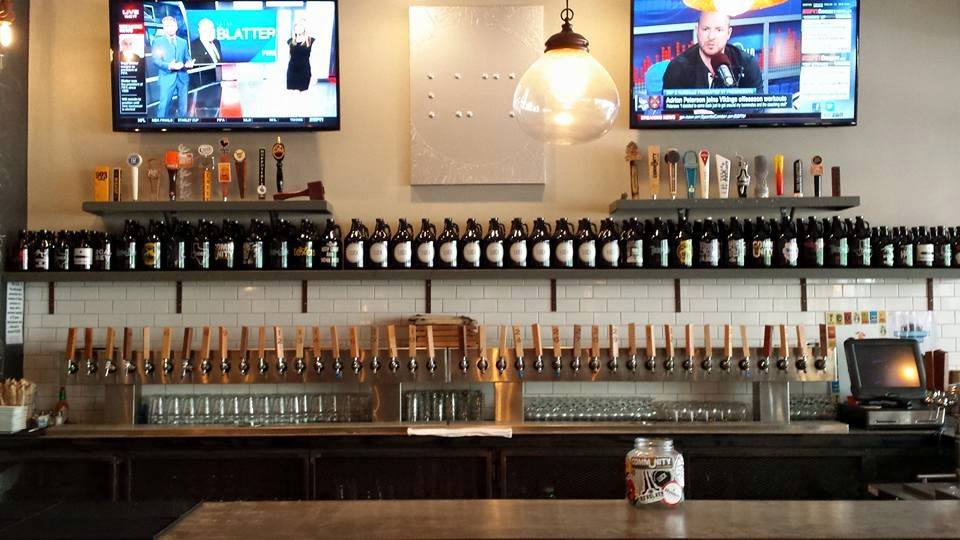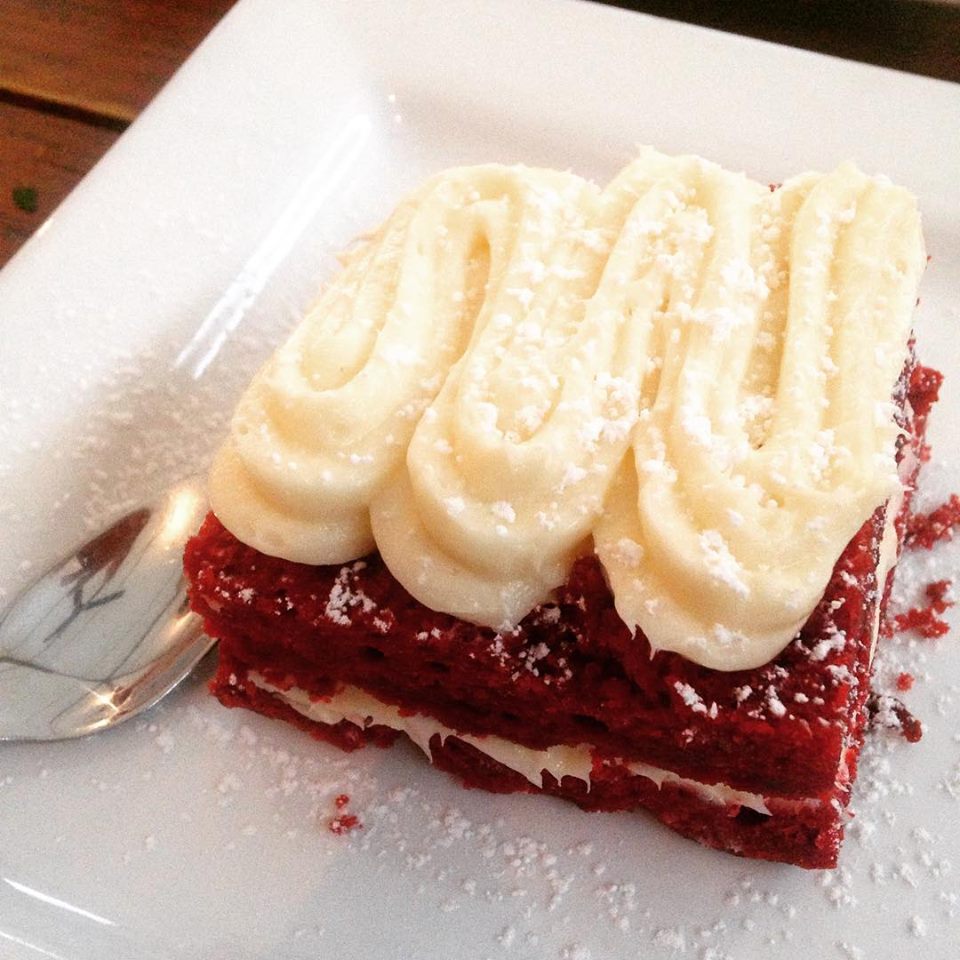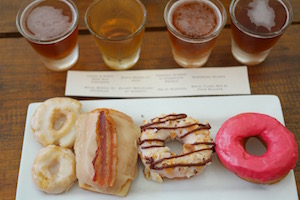 After LUCK, head on over to Four Corners Brewing Co., just a short walk over. FCBC is the only brewery in West Dallas–they recently announced expansion efforts and will be moving to the developing area of The Cedars by year's end–and has wonderfully fit into the eclectic WD neighborhood with its distinctive Rooster branding and Latino influenced beer names and hues. Started by a trio who met at a local homebrewer competition who shared an equal desire to not only create a better craft beer culture in North Texas but to also merge that with their neighborhood roots. The brewery is currently situated in a former warehouse and also features an industrial like taproom open seven days a week. There you can sit back and grab a pint or two and get a glimpse at their stunning branding artwork for their current selections, featuring brews with unique names such as El Chingón (IPA), Notorious O.A.T. (Oatmeal Stout) and local favorite Local Buzz (Honey-Rye Golden Ale). Be sure to check out the board for any tap-room only featured brews.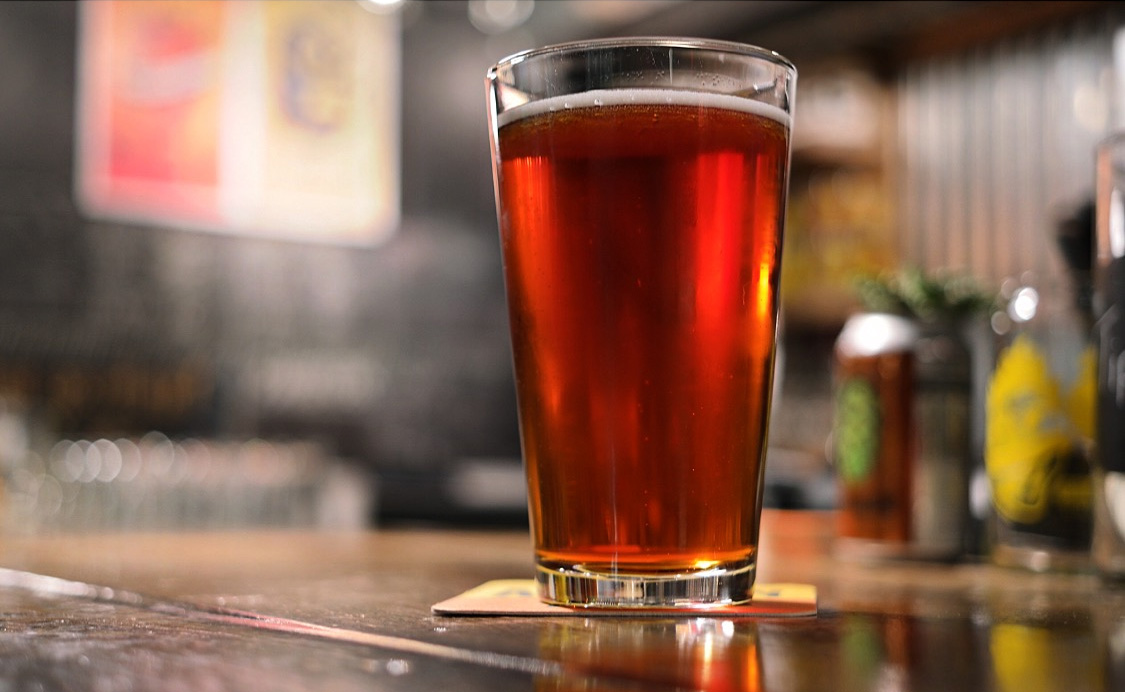 From there you're only a short drive away from The Foundry, one of my favorite bars. This hidden gem offers mixed drinks and a large selection of draft and bottle selections. You can usually find some great local beers always on draft and this is one of the spots in Dallas that stays open until 2am and open every day of the week. The ambiance has an "Austin" feel to it–the use of recycled materials throughout the bar and patio area provide a one of a kind uniqueness. The stage where they feature local bands and acts on Fridays and Saturdays is cleverly constructed out of old wood pallets. If you're still in the mood to eat, right next door to them is Chicken Scratch serving up wood-fired rotisserie chicken, southern comfort food and delectable biscuit sandwich drool-worthy creations.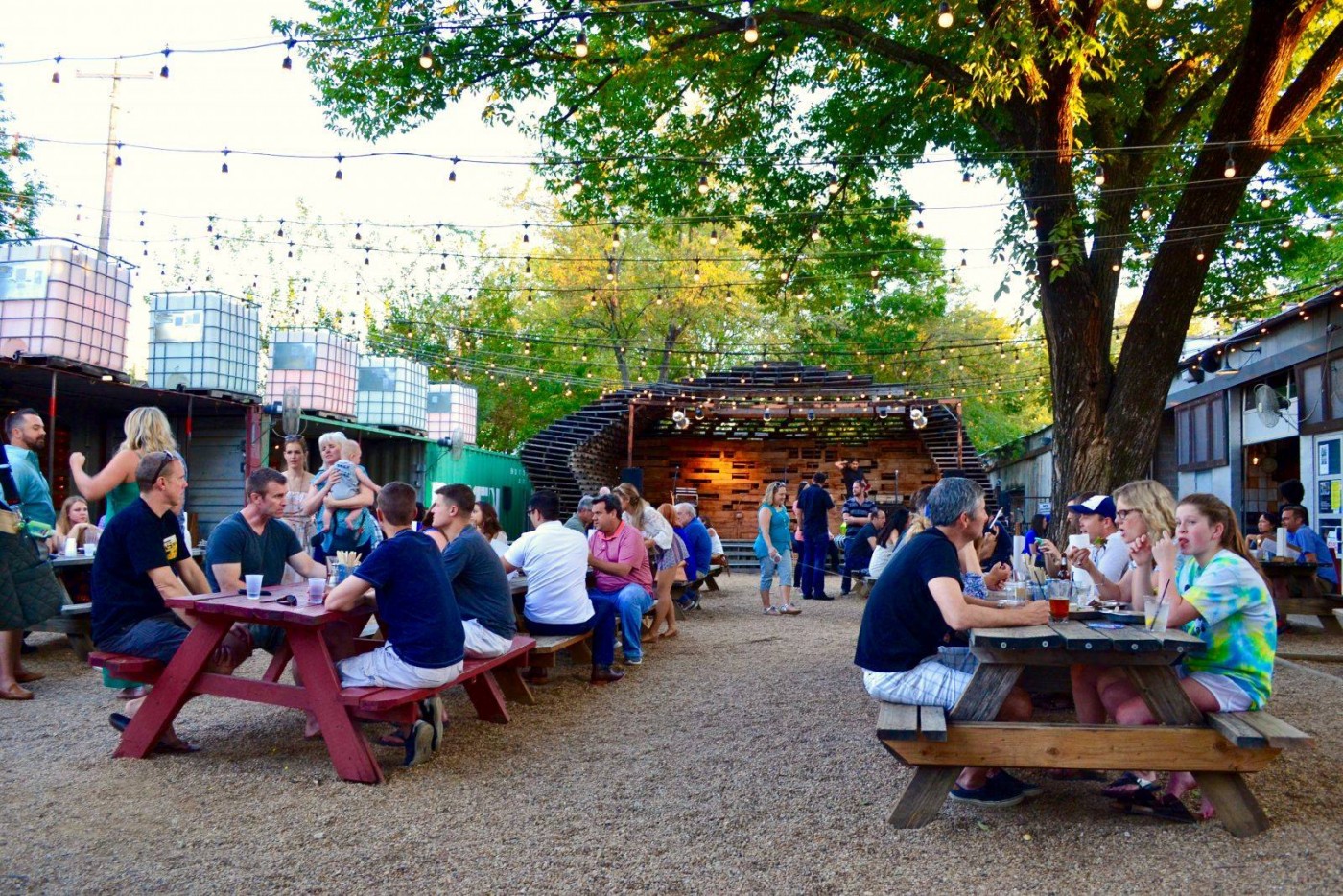 ---
Saturday
Morning
The Design District is a great place to kick off your Saturday. This is the place where designers know to go shop and also houses multiple top-notch breweries and great eats especially after a great Friday evening.
To kick start your day, there's no better place when in the Design District for a great brunch than Meddlesome Moth. In addition to a full bar, they have one of the city's best Brunch menu where you can also select the perfect draft selection to go with your meal. They have over 40 drafts featuring some of the best craft beer options in town and over 85 unique bottles. You can start the day with the Morning Buns for the table, these are seriously one of the best items although you might need to share with someone but totally worth it. They continue to push the envelope with their selections so you can never go wrong. The Creole Eggs Benedict also a crowd favorite. Be sure to save some room though, you have a big day ahead of you!

Afternoon
From the Moth is a short ride away to one of my favorite breweries, Peticolas Brewing Co. Peticolas was founded by Attorney Michael Peticolas in 2011, his inspiration stemming from his mother who homebrewed in the mid 1990s. Now a staple throughout DFW, his Velvet Hammer is one that is easily recognized and a crowd-favorite. The brewery has won a multitude of awards along with taking home medals at the Great American Beer Festival. Only open the First and Third Saturday of the month from 1pm – 3pm, this is one of the hottest tickets in town. $10 will get you a take home glass and three beer tokens redeemable for fresh pours.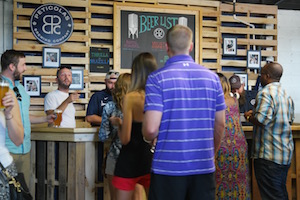 Only a short distance away is Noble Rey Brewing Co., the new kid on the block. Originally opened in July 2015, this spot is unlike most of its neighbors as it is designated as a brewpub. This allows the brewery to be able to sell their beers on-site for off-site consumption through the use of a crowler, growler or even six-packs to go. The taproom is a hidden gem that has over 20 different taps featuring their own beer along with local and national craft beer favorites. Its casual setting offers a laid back atmosphere where you can sit back and also has various gaming options available. Its lineup includes such options as their SteamPunk Lager, Baracus Brown Ale, Vertigo Double IPA and most recently included a very limited batch of their Boss Bit** a very unique collaboration with local music legend Jessie Frye, a take-charge Pecan Baltic Porter with Cherry and Raspberry.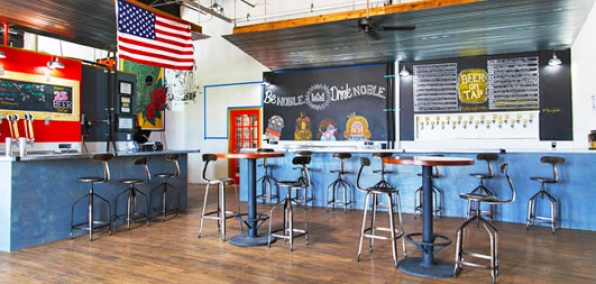 Another new addition is Texas Ale Project, only a short ride away and also conveniently located in the Design District. One of the first breweries to be built from the ground up boasts an outdoor patio, a modern taproom and an incredible view of their massive brewing space. They offer free brewery tours every Saturday at 2pm and 3pm. Favorites include Fire Ant Funeral, their hoppy Amber Ale that possesses just the right amount of hop bitterness and perfectly balanced without that sharp bite. Other greats include their 50ft JackRabbit, a smooth IPA that blends both tropical and citrus hops, 100 Million Angels Singing a Double IPA and seasonal refreshers Naked Truth (Wheat IPA) and Better Horizontal (Extra Pale Ale).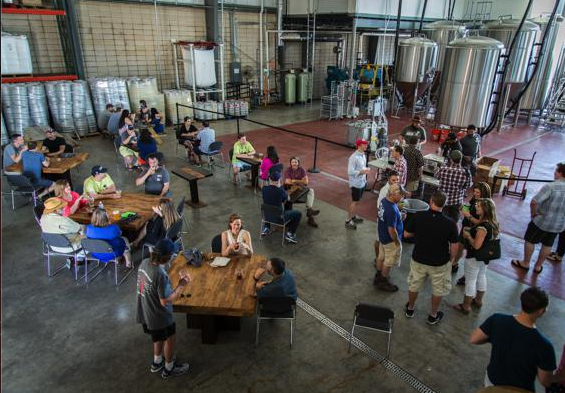 On the edge of the Design District is Community Beer Co., centrally located near Downtown Dallas is one of the largest breweries. The air-conditioned facility is a nifty open warehouse setting that includes ample seating, a taproom, projection screens and several game options. The brewery took back-to-back gold medals at the Great American Beer Fest for their Public Ale in 2013 and 2014 and took a Bronze Medal for their Ascension Coffee Porter in 2014. Other fantastic offerings include the Mosaic IPA and one of my favorites their Barrel Aged Legion, a Russian Imperial Stout, which continually impart different flavors due to the use of individual wooden barrels. Every Saturday from 2-5pm the brewery hosts an open house–you can purchase tickets online here. The $10 will get you drink tickets redeemable for their award winning beers and also a guided tour. Regardless of the weather, you will have a good time indoors as the brewery has more than enough space. Live music and food trucks are on site to keep the party going.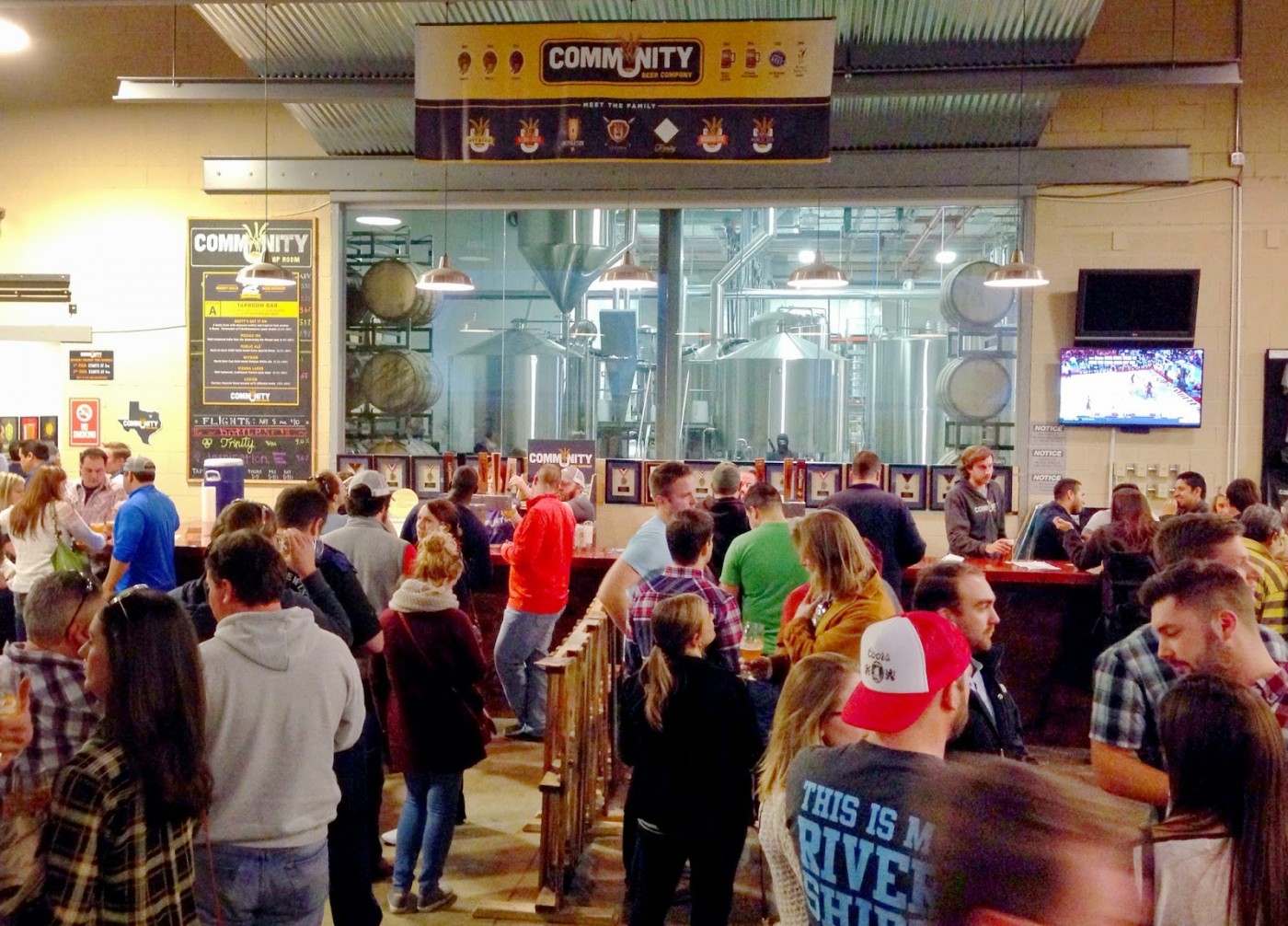 Evening
From Community, we head over to the eclectic and artistic part of Dallas, Deep Ellum. Here you can find a vast assortment of late-night options from music venues, hidden dining gems, art galleries and local dive bars.
BrainDead Brewing is one of the newer additions to Deep Ellum, a brewpub offering food and beer. A haven for beer drinkers with over 30 different beers on tap including their own creations. Selections include their Gritz Cream Ale, a light and crisp blonde ale, their BrainDead Red, a hoppy Red IPA and their Foreign Export Stout among some. They feature notable dinner options for those wanting a true cheat meal with options such as their Coma Burger, is their house ground brisket and bacon patty topped with clarified butter, sweet onion jam, house-made beer pickles, crisp shallots and smoked cheddar. They even offer a meat-free option with their unique Chile-Relleno Burger that comes topped with ranchero sauce, avocado and a fried egg. Be sure to save some room for the next couple of stops.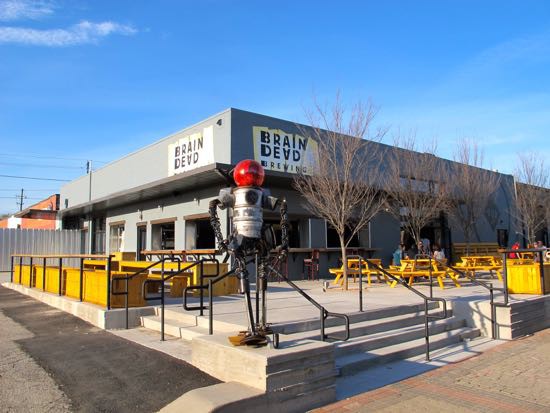 Love runs deep with Deep Ellum Brewing Co., one of the craft beer originals is expanding in the neighborhood with plans of adding a new distillery and brewing room dedicated to sours. DEBC serves up favorites in their dedicated taproom where you obtain fresh pours of their current offerings. The taproom is being revamped with the addition of a kitchen (taproom is temporarily closed April 18th – 22nd). The Easy Peasy IPA is a great contender and refresher, the addition of tangerine & lemon peel makes this an easy-drinking IPA that will leave you wanting more. Other favorites include Dream Crusher Double IPA, iconic Dallas Blonde, Oak Cliff Coffee Ale (a favorite of mine) and the Deep Ellum IPA, a more hop forward IPA with great tropical fruit, citrus and pine flavors.
If you're in the mood for something sweet Glazed Donut Works is right in the neighborhood and a must when in Deep Ellum. This late-night donut shop offers creative and unique donut creations that one often will only dream about. Their late-night window is one usually packed with donut-enthusiasts looking for their next sweet fix and opens from 9pm – 2am. Creations include a Donut Grilled-Cheese Sandwich, a Donut Fluffernutter, Maple Bacon, S'mores topped with a homemade marshmallow and many more. All items are made in-house and if your lucky you can even find donuts made with local beer. Once a month the team in collaboration with LUCK handcrafts specialty donuts to be used in the monthly donut and beer flight that pairs local beers with the sweet treats.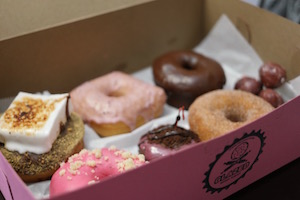 ---
Sunday
Pre-Airport
The Bishop Arts District, located in Oak Cliff, has become quite the official Brunch destination. Only 10 minutes outside of Downtown Dallas, you an find an assortment of options to end the week and officially declare Sunday Funday.
The hidden gem in the district is Ten Bells Tavern as they are doing brunch right. An oversized metal shed, it definitely stands out with its one of a kind unique look. They have an assortment of drink specials from Bloody Marys to cure that hangover, mimosas and a decent selection of draught beers. With a plate of their Chicken and Wafflers, you are well on your way to kicking off that Sunday right. Another favorite are their wings served with blue cheese fondue available on their small plates menu and on the main are the fish and chips. They have an outdoor patio that's perfect for catching those last rays of sunshine before you depart.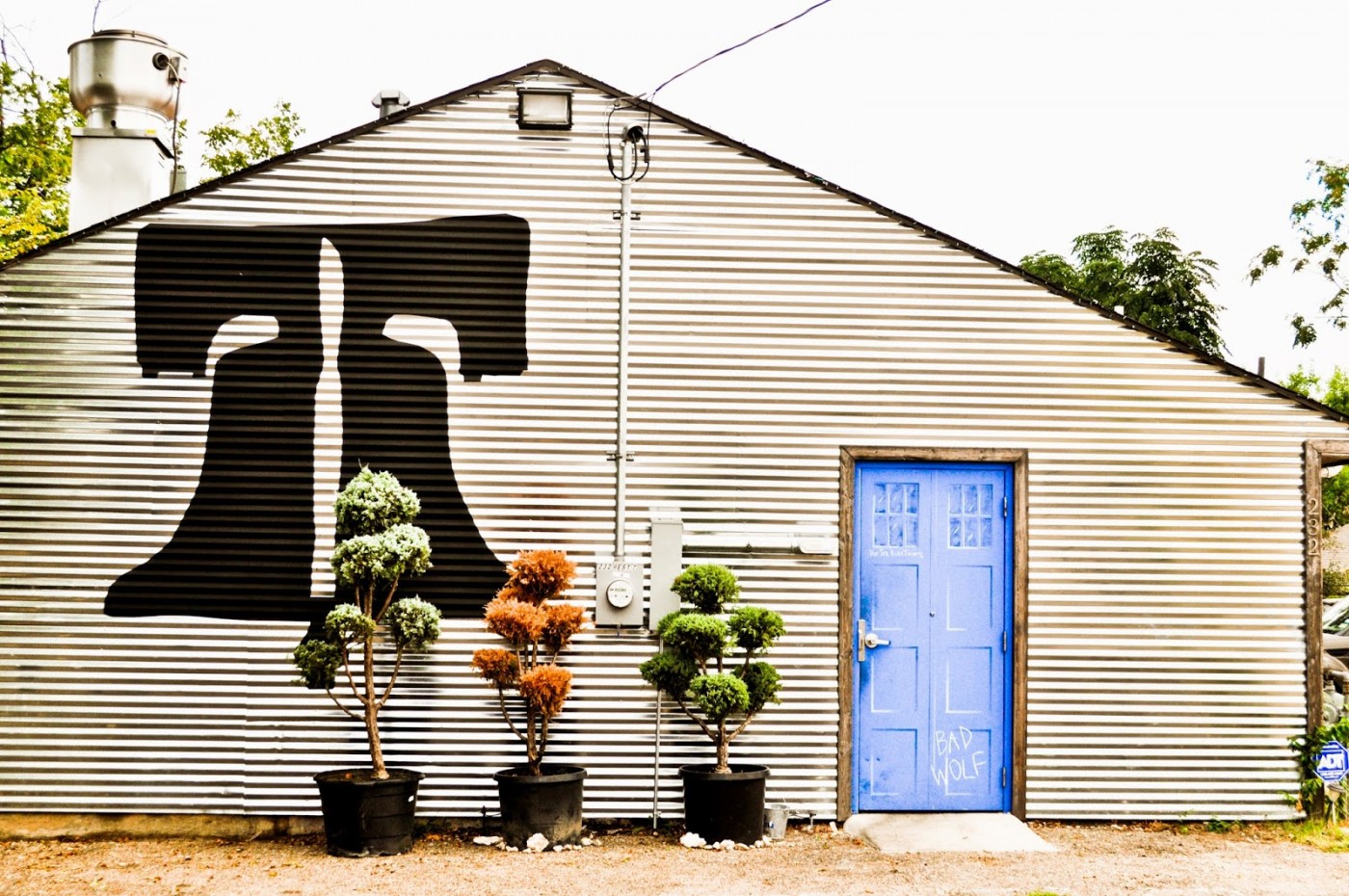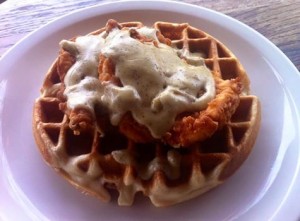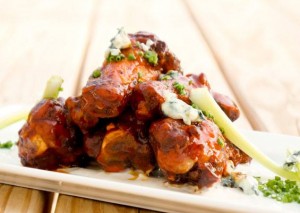 Afternoon 
After brunch, you can take a stroll through the Bishops Arts District and experience the area like a true Oak Cliffian. There are several notable spots that are well worth stopping and within walking distance:
Eno's Pizza Tavern – known for its thin-crust gourmet pies and also offers a superb selection of both local and national craft beers
Emporium Pies – a specialty pie-shop in the center of the Bishop Arts District offering creative and delicious pies. Such options include their Drunken Nut (Bourbon Pecan), Lord of the Pies (a deep-dish Apple Pie with cinnamon streusel) and the Nutty Honey (Peanut Butter Cream Pie over Honey Bits) among some. They have seasonal pie offerings and change up pies to fit within the current season.
Dude, Sweet Chocolate – an artisanal chocolate shop offering very unique chocolate creations from fudges, truffles, nuts, toffee and just about anything fellow Chef Katherine Clapner comes up with. Another local favorite is CocoAndre Chocolatier also located in the Bishop Arts District and carries delectable chocolate creations. During the warmer months you can find custom paletas (ice pops) dipped in your choice of chocolate with an assortment of flavors to choose from.
If you're in need of more ideas, there are several more breweries also worth the visit. Be sure to check hours open, most breweries do not open on Sunday.
Oak Highlands Brewery – a new addition to the Lake Highlands area brewing up notable brews such as Derelict an American-style IPA, also note-worthy is the Allgood their German Kolsch a light-bodied ale still packed with flavor.
Small Brewpub – located in Oak Cliff and only steps away from the historic Texas Theatre. This neighborhood Brewpub proudly brews beer, serves up unique dishes and offers an array of mixed cocktails. Closed Sunday and Monday.
Lakewood Brewing – a family-owned brewery located in Garland, Texas. Most recently named brewery of the year by local online publication Central Track in 2015, serves up year-round releases and renowned for their Temptress Milk Chocolate Stout. They offer up limited special variations of their Temptress that is known as the Seduction Series that include Raspberry, a NOLA-influenced version known as the French Quarter, Latin Mole and a Girl-Scout inspired Sin Mint variation. The brewery also has an impressive tap room where you can hang out and obtain fresh pours of what is currently available.
---