No Comments
2019 Texas Craft Brewers Festival Beer List Announced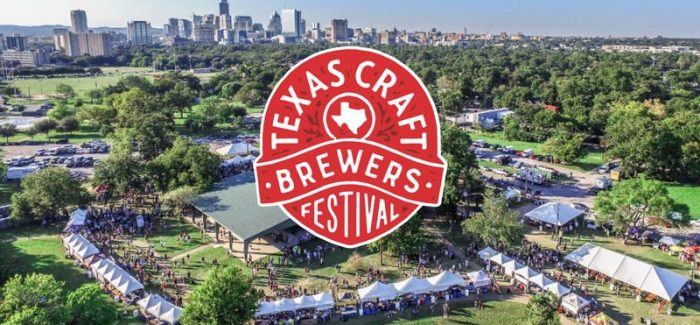 The Texas Craft Brewers Festival, featuring more than 75 craft breweries, returns September 28, 2019, to Fiesta Gardens in Austin, TX. The event, which is organized by the Texas Craft Brewers Guild and co-presented by Craft Pride, is the state's largest beer event focused exclusively on Texas-brewed craft beer.
Kicking off the weekend is the return of the opening night event, Partners in Craft, featuring handcrafted collaboration brews inspired by a wide variety of community collaborators.
Tickets to Partners in Craft are almost sold out, so get yours today!
Texas beer lovers have a lot to celebrate, following the historic passage of beer-to-go sales, "this has been a monumental year for Texas craft brewers and it's time to celebrate," Texas Craft Brewers Guild Executive Director Charles Vallhonrat said. "The small and independent craft breweries of Texas are indebted to the craft beer fans of Texas whose grassroots efforts have moved our beer laws into the 21st century. Come out and raise a toast with your fellow craft beer fans and the brewers that love you."
Follow event news on Facebook, Instagram and Twitter and use hashtag #TXbrewfest.
Note: beer lists are subject to change
https://www.instagram.com/p/B2QDd0JFr6G/
Festival Rotating Tap List:
| | | | |
| --- | --- | --- | --- |
| Brewery | Beer Name | Beer Style | Tap Time |
| Armadillo Ale Works | Brunch Money | Imperial Golden Stout | 12:30 PM |
| True Anomaly Brewing Company | Daisy Explorer | Cherry Wild Ale | 12:30 PM |
| Astral Brewing | Mango Passion Project | Gose | 1:00 PM |
| The Brewtorium | Little Ivan McGregor | Barrel-aged Wee Heavy/Imperial Stout hybrid | 1:00 PM |
| (512) Brewing Company | (512) Peach Sour | Wood-Aged Fruited Sour | 1:30 PM |
| Circle Brewing Co. | Razzé All Day | Brett-barrel Aged Blonde with Raspberries | 1:30 PM |
| Lakewood Brewing Co | Melon Baller | Hazy IPA with melon | 2:30 PM |
| Red Horn Coffee House and Brewing Co. | PopTart Ravioli? Kettle Soured Wild Berry Milkshake IPA | Kettle Soured Milkshake IPA | 2:30 PM |
| TUPPS Brewery | DDH IPA Series 2 | New England Style IPA | 2:30 PM |
| Real Ale Brewing Company | Santa Poco | Tequila Barrel-Aged Gose with Passion Fruit | 3:00 PM |
| 8th Wonder Brewery | Viet Irish | Jameson Irish Whiskey Barrel Aged Imp Vietnamese Coffee Porter | 3:00 PM |
| Vista Brewing | Glen Rose | Wine Barrel Aged Lambic-Style Ale | 3:00 PM |
| Oskar Blues Brewery | BLACKLANDS BARREL AGED BARLEYWINE | BARREL AGED BARLEY WINE | 3:30 PM |
| Jester King Brewery | Nocturn Chrysalis | barrel aged beer refermented w/ blackberries | 3:30 PM |
| Weathered Souls Brewing Co. | Cavernous with Coconut | Imperial Stout | 3:30 PM |
| Ranger Creek Brewing & Distilling | Bourbon Barrel Wee Heavy | Wee Heavy aged in Bourbon Barrels | 4:00 PM |
| Blue Owl Brewing | Wild Boss with Fredericksburg Peaches | Barrel-aged sour beer peaches | 4:00 PM |
| Austin Beer Garden Brewing Co. | YSB #16: Kitten Mittons | American Sour | 4:00 PM |
| Texas Beer Company | Hoppy Clouds | Peach IPA | 4:30 PM |
| Austin Beerworks | Sakuma | Sour Brown Ale with Cherries | 4:30 PM |
| Ingenious Brewing Company | Fruit with Friends: Blackberry Cobbler a la Mode | Sour – Berliner Weisse | 4:30 PM |
| Hops & Grain Brewing | Volumes of Funk | Mixed Culture Saison | 5:00 PM |
| Pondaseta Brewing Co. | Tūtū Pele | Fruited Sour (Piña Colada) | 5:00 PM |
| Roughhouse Brewing | Friend and Berry | Farmhouse Ale with Strawberries and Agarita Berries | 5:00 PM |
| Saint Arnold Brewing Company | Bishop's Barrel 23 with Oranges | Old Fashioned – Dopplebock aged in rye barrels with oranges | 5:30 PM |
| Black Star Co-op | Wish You Were Queer | Peach and Passionfruit ale | 5:30 PM |
| Lazarus Brewing Company | Second Nature Gose | Fruited Gose | 5:30 PM |
Texas Craft Brewers Fest Pour List: 
(512) Nut Brown
(512) Juicy IPA
4th Tap Brut of All Evil with watermelon and strawberry
4th Tap Bat Country Coffee Stout
4th Tap Brewing Highland Scoundrel Scotch Ale
5 Stones Artisan Brewery Shepherd Warrior IPA
5 Stones Melo Rainbow Saison
8th Wonder People's Champ Kristallweizen
8th Wonder Boysenberry Haterade Gose
Alamo Golden Ale
Alamo Russian Imperial Coffee Milk Stout
Altstadt Brewery Lager
Altstadt Brewery Kolsch
Altstadt Brewery Hefeweizen
AquaBrew Swine Dive IPA
AquaBrew Ape-pricot Wheat Ale
Armadillo Ale Works Honey Please Honey Blonde Ale
Armadillo Ale Works Tropical Squeeze Fruited Sour
Astral Brewing Kraftwerk Kolsch
Astral Brewing Nebulous Pale Ale
Austin Beer Garden Brewing Negra Royale Munich-Style Dunkel
Austin Beer Garden Brewing American-Style Pilsner
Austin Beerworks Montecore Oktoberfest
Austin Beerworks Hydraulic Lunch Hazy Double IPA
Austin Beerworks Brett IPA
Austin Beerworks Liquid Concussion Imperial Stout with vanilla and cacao nibs
Austin Beerworks Sun Shovel Wheat Beer
Austin Beerworks Amber Vision Amber Ale
B-52 Brewing A Couple of Juice Bags Hazy Double IPA
B-52 Brewing Imperial Fruit Sour
Black Star Co-Op Roze Sap Sour Guava Ale
Black Star Co-op Hop Ons Juicy Hazy IPA
Blue Owl Brewing Little Smokey Gose
Blue Owl Brewing Double Dapper Devil Sour Raspberry Belgian Strong Golden Ale
Blue Owl Brewing Tiki Hop Totem Sour Tropical IPA
Blue Owl Brewing Plum de Plume Sour Harvest Ale with plums and spice
Blue Owl Brewing Professor Black Sour Cherry Stout
Blue Owl Brewing Cool & the Gang Sour Summer Beer with fresh lemon zest
Bluebonnet Beer Co. Oktoberfest
Bluebonnet Trophy Buckle IPA
Buffalo Bayou Crush City IPA
Buffalo Bayou Dreamsicle Blonde with orange and vanilla
Circle Brewing Blur Texas Hefe South German-Style Hefeweizen
Circle Brewing Tuxedo T-Shirt Black IPA
Community Beer Co. Citra Slice IPA
Community Beer Co. Texas Lager
Deep Ellum Dallas Blonde
Deep Ellum IPA
Deep Ellum Neato Bandito Mexican-Style Lager
Deep Ellum Play Date American Sour Ale
Eureka Heights Mini Boss IPA
Eureka Heights Wow Factor Mandarina Pilsner
Family Business Beer Co. Hamilton Pale Ale
Family Business Beer Co. Golden German-Style Pilsner
Family Business Beer Co. El Saico! Single Hop Hazy IPA
Flix Brewhouse Nebulas Hazy IPA
Flix Brewhouse Das Umlaut Oktoberfest
Fredonia Brewery Professional Texan Kolsch
Fredonia Brewery Hefeweizen
Freetail Brewing Bat Outta Helles
Freetail Brewing Oktoberfiesta Biere de Mars
Friends & Allies Hibernia Jameson Barrel-Aged Belgian Ale
Friends & Allies Govalle Tropical IPA
Frontyard Brewing Rye IPA
Frontyard Brewing Coffee Milk Stout
Great Heights Brewing Lager-ish Kolsch
Great Heights Brewing Fruity Pellets Hazy IPA
Hi Sign Brewing Berto the Mexican Lager
Hi Sign Brewing Violet the Blueberry Blonde Ale
Hi Sign Brewing Hi-C Hazy IPA
Hi Sign Brewing Super Astronaut Imperial IPA
Holler Brewing Dollar Pils Y'all German Pilsner
Holler Brewing Real Good Hops Fresh Hop Pale Ale
Hops & Grain Lupulin Rodeo Hazy IPA
Hops & Grain River Beer American Lager
Hops & Grain Haze County Double IPA
Hops & Grain Beachfront Rodeo IPA
Hops & Grain FineTime Pilsner
Hopsquad Brewing Professor Pleasant Pale Ale
Hopsquad Brewing Comtesse de Duval Saison
Ingenious Brewing C800 Imperial IPA
Ingenious Brewing Coconut Caramel Delight Russian Imperial Stout
Jester King Brewery Mr. Mingo Farmhouse Ale with roselle hibiscus
Jester King Brewery Le Petit Prince Farmhouse Table Beer
Kunstler Brewing Cashmere Hefeweizen
Kunstler Brewing Hawaiian Fog New England IPA
Lake Austin Ales Juicy IPA
Lake Austin Ales Juicy Blonde Ale
Lakewood Brewing Lemon Ale
Lakewood Brewing Peanut Butter Temptress
Last Stand Brewing Texas Forever Lager
Last Stand Brewing Citra SMaSH IPA
Lazarus Brewing Lil Bruder Pilsner
Lazarus Brewing Walks on Water IPA
Lazy Beach Kombucha
Lazy Beach Taco Bout Wit
Legal Draft Beer Co. Hazeas Corpus New England IPA
Legal Draft Beer Co. Fall Guy Autumn Lager
Live Oak Brewing Grodziskie Smoked Wheat Beer
Live Oak Brewing Gose
Lone Pint Brewery 667 The Neighbor of the Beast IPA
Lone Pint Tornado Shark American Strong Ale
Lorelei Brewing Munich Dunkel
Lorelei Brewing Galaxy SMaSH IPA
Middleton Brewing Juicy Visions IPA
Middleton Black Lab Porter
North by Northwest Guava Zombie Dragon IPA
North by Northwest Dude, Where's My Scooter Hazy IPA
Oak Highlands Brewery Freaky Deaky Belgian Tripel
Oak Highlands What Limes with Cucumber Gose
Oasis Texas Brewing Metamodern IPA
Oasis Texas Brewing Sunset Cerveza Mexican-Style Vienna Lager
Oddwood Ales Minitel Saison
Oddwood Ales Pool Dad Pilsner
Orf Brewing Copperbock
Orf Brewing Zaydorf Bourbon Applewood Aged Amber-Black Ale
Oskar Blues Can-O-Bliss Citrus IPA
Oskar Blues Saloon Juice Texas Amber Lager
Oskar Blues Austiner Weisse Berliner Weisse-Style Ale
Peticolas Brewing Bicycle Pump German Pilsner
Peticolas Brewing Velvet Hammer Imperial Red Ale
Pinthouse Pizza Fully Adrift Unfiltered West Coast-style Double IPA
Pinthouse Pizza Wet Hop Green Battles Wet Hop IPA
Pondaseta Brewing The Fast & The Hazy New England IPA
Pondaseta Brewing I Raise Wolf Hybrids Dry-Hopped Pilsner
Rahr & Sons Brewing Paleta de Mango Kolsch-Style Ale
Rahr & Sons Brewing Adios Pantalones Session Wheat Ale
Ranger Creek Sunday Morning Coming Down British Strong Ale with coffee
Ranger Creek Oktoberfest
Real Ale Hans Pils
Real Ale Blakkr Imperial Black Ale
Real Ale Fresh Kicks Hazy IPA
Red Horn Todo El Dia Mexican-Style Pale Lager
Red Horn House United Coffee Stout
Red Horn Choomerang Kapow American Wheat IPA
Rentsch Brewery Double Rumtoberfest
Rentsch Brewery Doppeldunkelweizenbock
Roughhouse Brewing Ona Farmhouse Amber with cherries
Roughhouse Brewing Treeform Farmhouse IPA
Saint Arnold Guten Tag Marzen
Saint Arnold Art Car IPA
Saint Arnold Fancy Lawnmower Kolsch
Saint Arnold Texas Peche Fruited Berliner Weisse
Saint Arnold Pumpkinator 2013 Pumpkin Imperial Stout
Saint Arnold 25th Anniversary Grand Cru
San Gabriel River Brewery IPA
San Gabriel River Brewery Wee Heavy
Skull Mechanix Brewing Wahrsager Northern German-Style Pilsner
Skull Mechanix Brewing Horimana Dry Japanese Style Light Lager
Southern Heights Brewing Tahitian Dreamin' Hazy IPA
Southern Heights Brewing Jam Session Raspberry Sour
Southern Star Brewing Texas Golden Bock
Southern Star Local 2731 Light Blonde Ale
SpindleTap Brewery Faded Double IPA
SpindleTap Brewery Houston Haze Hazy IPA
St. Elmmo Brewing Carl Kolsch
St. Elmo Brewing Yolanda Tropical IPA
Texas Beer Co. Hoppy Duck IPA
Texas Beer Co. Pecos Amber Lager
The Brewtorium Pillow Fort Hazy Pale Ale
The Brewtorium Tiny Boombox Fruited Gose
Thirsty Planet Truck Pop'n IPA
Thirsty Planet Smittlefest German-Style Marzen
True Anomaly Brewing Contact Light Dry-Hopped Saison
True Anomaly Brewing Unless Berliner Weisse
True Vine Brewing Daddy's Juice Box Double IPA
True Vine Galactic Minotaurt Gose
TUPPS Brewery DDH IPA Series 14, New England-style IPA
TUPPS Brewery Full Grown Beast Imperial Stout with coffee and chocolate
TUPPS Brewery DDH IPA Series 14, Horchata, New England-Style Milkshake IPA
Twin Peaks Dirty Blonde American Wit
Twin Peaks La Guera Mexican-Style Lager
Two Wheel Brewing Azaccalypse Now American Pale Ale
Two Wheel Race Pointe New England IPA
Vista Brewing Dark Skies Black Pilsner
Vista Brewing Merriwether Hefeweizen with foraged ingredients
Weathered Souls Brewing Don't Drop That Cake Imperial Golden Stout
Weather Souls Duel in the Sun American Lager
Whitestone Brewery Oktoberfest
Whitestone Brewery 8.5 Minute Abs Imperial Hazy IPA
Wild Acre Texas Blonde Ale
Wild Acre Billy Jenkins German-Style Bock
Wild Acre Mango Tangerine Sour
Zilker Brewing Wet Hop Heavenly Daze American IPA
Zilker Brewing Chaos Magic Kettle Sour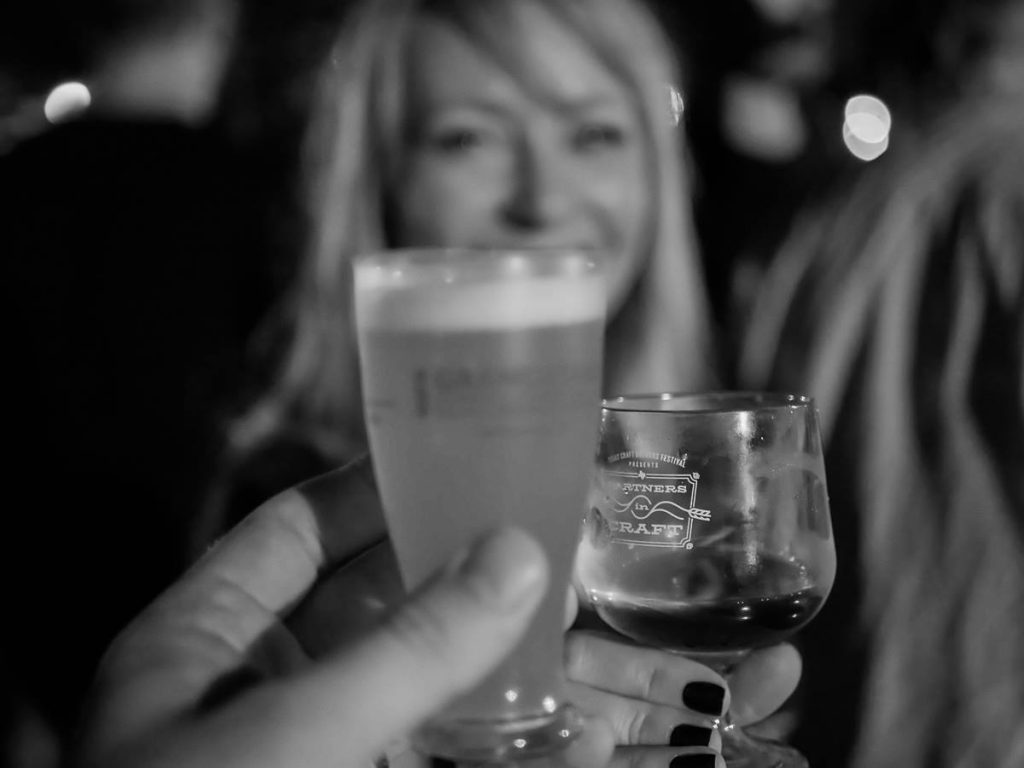 ---