No Comments
Lone Pint Brewery | Yellow Rose IPA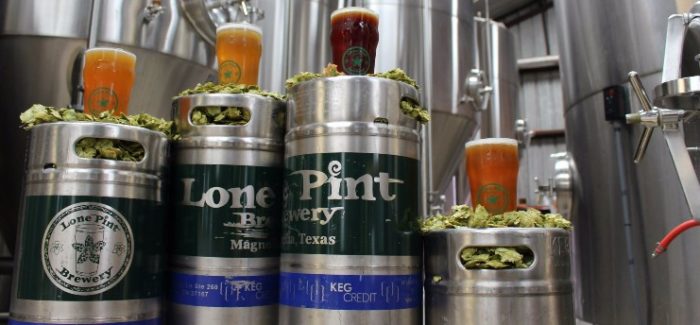 ABV: 6.8% | IBU: 62
I literally spent the afternoon driving around town and following Twitter to find a Lone Pint Yellow Rose on the shelf for this piece because I think it is one of the most perfect beers brewed in Texas. Named after a popular Texas heroine, Yellow Rose is always in short supply due to the overwhelming popularity of this Single Malt and Single Hop (SMaSH) IPA beauty.
When you pour a Yellow Rose, the first thing you will notice is the chalk white foamy head and the slightly hazy golden color, followed by the aromas of grapefruit, blueberry and pineapple. A strong pilsner malt backbone supports the complexity of the Mosaic hops to produce a perfectly balanced, juicy IPA. Originally packaged in 750 ml bottles, Yellow Rose can now be found in a 500 ml bottle four pack – making all of us here in Texas very, very happy.
I caught up with Lone Pint founder and President, Trevor Brown, to find out more about what inspired this floral, fruity IPA:
How did Yellow Rose come about?
After being open for few months, we decided to begin a single hop beer series. It was originally named Pioneer, which then morphed into Zythophile. Yellow Rose was the very first beer in this series. I had contacted one of our hop vendors about having any new, rare hop varieties. Mosaic was mentioned, so I bought enough to brew two batches, thinking that we would never brew it again. You know the rest…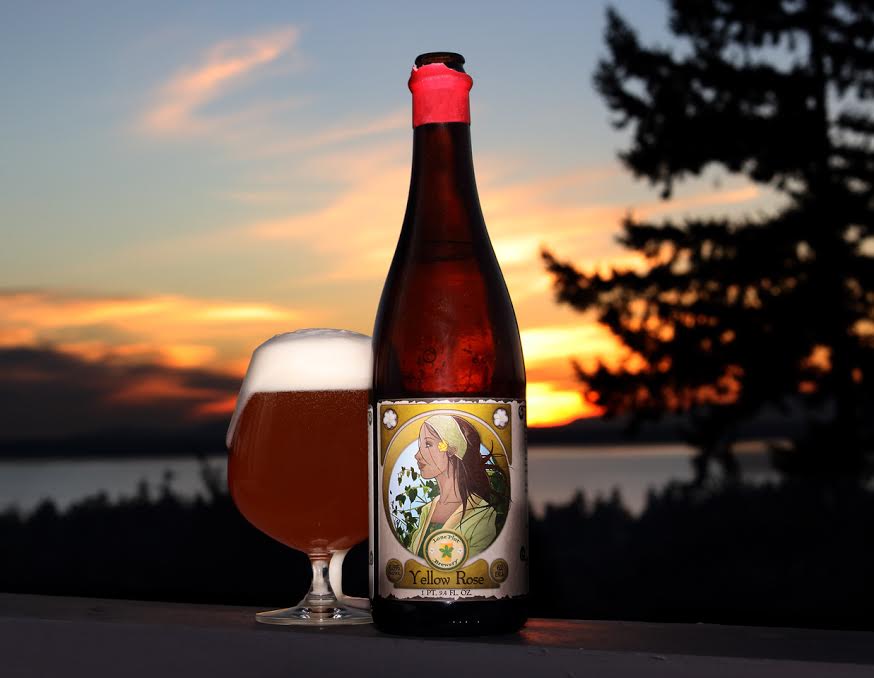 Why a SMaSH?
The goal of the single hop series was to show beer lovers and ourselves what each hop has to offer with regard to bittering, flavor, and aroma. I did not want the grain to muddy the waters, so I kept it simple.
Can you talk a little bit about the brewing process?
The process begins with the water quality. We have a reverse osmosis water purification system that strips everything our of the water. During the brewing process, select minerals are added back into the beer to achieve proper pH levels, yeast health, and flavor profiles. We perform a single step mash, fly sparge, and rigorous boil. Our house yeast then goes to work, fermenting for a week. Most of our beers are then dry hopped for another week. At this point, we condition the beers in our brite tank for another week. This allows the flavors to mature and yeast settle out naturally. We do not filter or use finings our beers. Yellow Rose is brewed no differently than our other beers..
Personally, I know that Yellow Rose is hard to come by – what is the distribution range?
Approximately 70% is delivered to the Houston market, 25% to Austin / San Antonio, and 5% to DFW / Central Texas.
Can you talk about the new packaging?
We wanted something unique. I worked with a packaging supplier out of Dallas to come up with this design. Currently we are working on tweaking it a bit by making it easier to package and have the artwork printed with a higher quality process.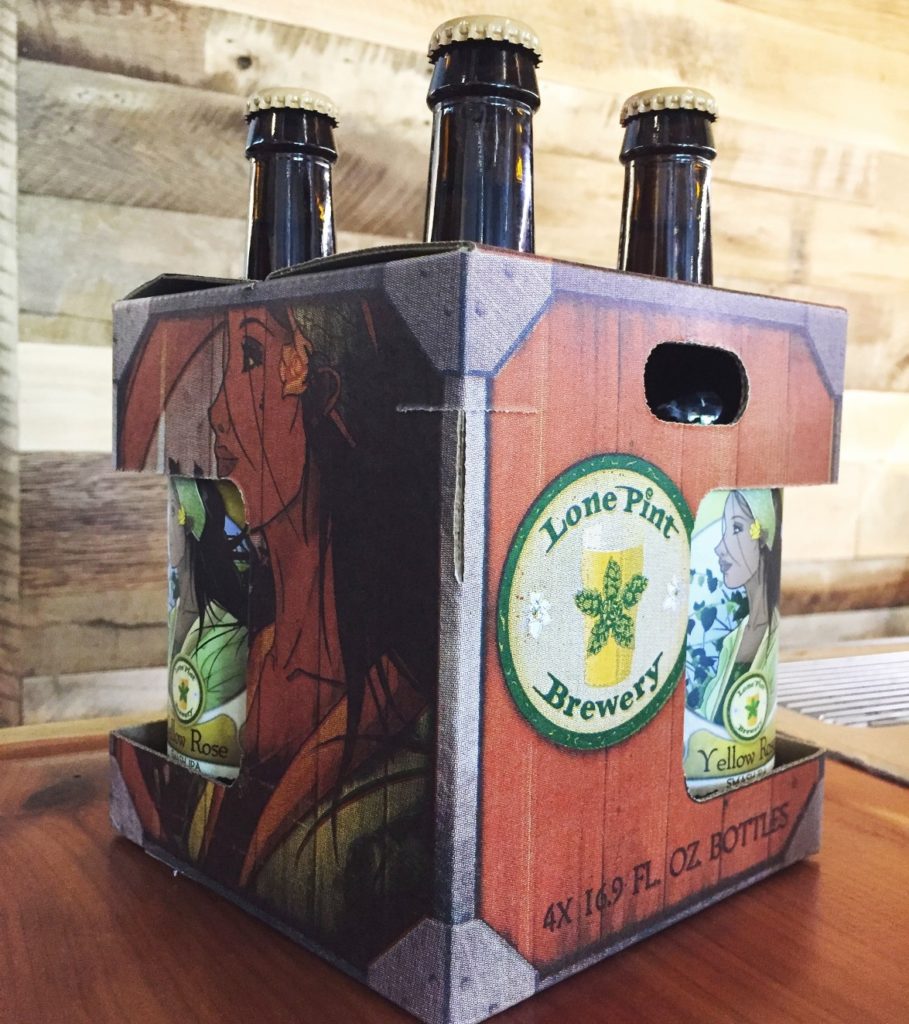 What's next for Lone Pint?
This year we are expanding the brewery with the addition on a beer garden and more equipment for increasing capacity. Good times ahead!
---
For more on where to find Yellow Rose and to keep up with what's happening over at Lone Pint, follow them on Facebook and Twitter.
About Lone Pint Brewery
The Lone Pint Brewery is a grassroots insurrection with the true beer lover in mind. We are dedicated to creating distinctive local Texas ales that are tasty, hoppy, and quaffable. We use raw whole cone hops for bittering, flavoring, aroma, and dry hopping in our brews. However, an equally important ingredient is the renewable energy that powers our Brewery. The spent grain is fed to a local dairy farmer's cows and the spent hops live on in our beer.
Craft brewing is an American institution. Our brewhouse and tanks are from Nevada, our boiler from Pennsylvania, our kegging machine from California, our chiller from Oregon, our bottling machine from Washington, and our mill from Canada (close enough, eh!). Point being, we kept the love at home, doing our part to insure that craft brewing will always remain an American institution.
---