#QandA – PorchDrinking.com
July 23, 2019 | Mathew Powers 3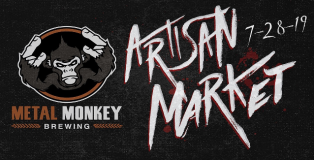 The second annual Metal Monkey Brewing Artisan Market hosted by Metal Monkey Brewing celebrates "craft" in its many forms. The event allows patrons to shop for unique gifts created by more than 30 local artists while sipping on craft beer, enjoying meals from local food trucks and listening to live, local music. Moreover, a percentage of all event proceeds will be donated to The St. Baldrick's Foundation.
One artist, John E. Streetz, of Bead Streetz, is a well-known figure among Chicago's brewing scene, both because of frequent visitations to Chicago-area breweries and because he regularly displays his artwork there. John is heavily involved in the Artisan Market event. He spoke with us about his work, the connection between artists and craft beer and the event at Metal Monkey.
Read More
April 21, 2017 | Pam Catoe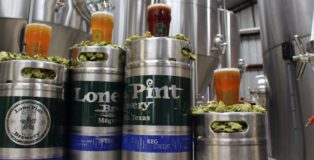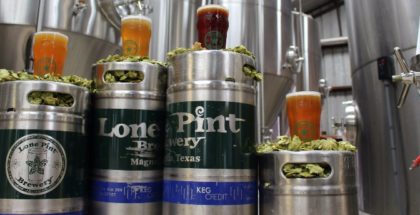 ABV: 6.8% | IBU: 62
I literally spent the afternoon driving around town and following Twitter to find a Lone Pint Yellow Rose on the shelf for this piece because I think it is one of the most perfect beers brewed in Texas. Named after a popular Texas heroine, Yellow Rose is always in short supply due to the overwhelming popularity of this Single Malt and Single Hop (SMaSH) IPA beauty.