No Comments
Breweries Across the Country Share How They Prepare to Reopen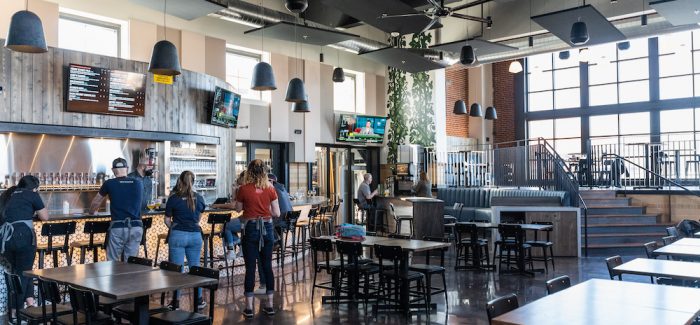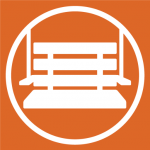 This is a sponsored post courtesy of our friends at Arryved 
For over a year, breweries have had to walk a most tenuous tightrope in order to keep their businesses afloat. From weathering recurring shutdowns, to navigating government red tape in order to secure small business loans, massive business plan overhauls, to heartbreaking decisions on staffing, breweries have dealt with it all.
Now as nearly 140 million people in the US have received at least their first round of vaccinations and businesses begin reopening, we thought we'd check in with breweries owners of all sizes to see how COVID has impacted their operations for the long run, and what steps they've begun taking to reopen.

What is the biggest challenge for your brewery (besides staffing) as you plan to transition your taproom to fully reopen?
"In some ways, we feel like we are starting over. It requires time and tremendous effort to refine and install procedures, protocols, processes, expectations, momentum, and most important…culture. Regaining that momentum, training all the new faces, keeping morale elevated, getting back in a rhythm requires a lot of energy. We're doing it all over again," said Open Outcry, Chicago, IL. 
Open Outcry might be "starting over," but some are finding post-COVID life to be a brand new experience. Atrium Brewing in Louisville, KY, said, "We opened square in the middle of the pandemic (September 25) so we have never known fully open. Our biggest challenge will be determining what normal will actually be."
Chicago's Pilot Project can relate, having opened a mere six months before the world turned upside down. "For us, I'm excited for actual, organic growth. To not put an asterisk next to every datapoint I give our partner breweries and stop using air quotes when I talk about normalcy."  They added:
"To see people sitting down, enjoying our brands' products without concern, that'll be the day!"
During the spring of 2020, the term "pivot" was mentioned ad nauseam. Now, as breweries plan to reopen in 2021, it's time to pivot all over again.
"I think our biggest challenge will be getting our taproom functioning as a taproom again instead of a storage facility for merch and crowlers," explained Slice Beer Co. in Lincoln, CA. "We are going to have to figure out how to take the best parts of what we learned during COVID and make them work to our advantage when we make the transition to being open again."
It's tough to navigate the balance of being open and what people were used to in the past and also people showing up expecting a typical taproom experience," said Imagine Nation Brewing in Missoula, MT. "We will have to navigate through keeping production at a high level and determining what makes the most sense in regards to having the taproom open, tied into meeting the wholesale demand."
Pilot Project added, "Frankly? Maintaining safe operations with the same level of morality is going to be the biggest challenge. And trust me, we'll do it, explained Pilot Project Brewing in Chicago.
But, Pilot Project feels it best to proceed with caution. "Doing the right thing and making sure we're exercising the highest level of integrity in reopening is going to be a big consideration for every business that's been hurt by the pandemic. We could be tempted to cut corners, find ways to have people sit closer or jam another table into better the business, but we've positioned ourselves as a stalwart venue for a safe, healthy experience and we intend to keep it that way."
Real Ale Brewing in Blanco, TX understands the short-term needs but it also has its mind on an uncertain future. For Real Ale, the challenges include: "safety, perception, what do guests want to see now as we ease into 'opening' and then long term; seems to be all over the place."
In addition to the day-to-day logistical concerns, 21st Amendment (21A) in San Leandro, CA noted, "One of the biggest unknowns for us is how and when we are going to be able to safely accommodate large groups again. We have a large indoor and outdoor space and have traditionally been popular for large group reservations. We are currently not taking any large groups and even as rules continue to relax, when is it responsible to host large gatherings? How are they going to work and can they be safely separated from the rest of the customers? We are also working out how to safely host our annual outdoor anniversary party – and this year is a biggie as it's our 21st Anniversary!."
Lexington's West Sixth Brewing is a little younger than 21A, approaching ten years, but they both exist among the nation's larger brewing establishments. West Sixth operates multiple locations, which means unique logistical issues.
"We kept our staff throughout Covid and have also added new folks over the last months so staffing has gone well for us. As our taprooms reopen and start to get busy again, we want to make sure we have enough variety and volume of all our beers so we can offer our customers a great experience. With the addition of our NULU location in Louisville and our new location in the Box Park in Newport, we are coming back online with a ton of coordination of getting the right beer to the right location. We also host many special events at all locations so we have been getting prepared for customers to want to gather again in our event spaces."
View this post on Instagram
For Outer Range, one of Colorado's most-buzzed-about breweries, pivoting became even more complicated as they debuted a significant expansion to their taproom & brewery in Frisco, CO just hours before the state's shut down.
"The biggest challenge for us is adjusting to operating at full capacity in our new space. We actually opened our new taproom area 36 hours before we had to shut down for 2.5 months," said Emily Cleghorn, co-founder of Outer Range Brewing. "And then we've been open at reduced capacity ever since. Our biggest priority now is ensuring our customer service and taproom flow are dialed in for when we have more people in this new bigger taproom area."
Although the first question posed to breweries included the phrase "besides staffing," several breweries felt the need to mention staffing, explaining that it could not be ignored.
"For so long, we were running with a limited staff to some degree in areas where a few people were catching a lot of work and wearing so many hats," explained Good Word Brewing + Public House in Duluth, GA. "We're trying to organize and get ourselves ready for growth while also trying to protect our people at the same time from burning out."
Beerburg Brewing in Austin, TX commented: "We have been running on a skeleton crew for so long that we have all taken on a ton of additional and overlapping responsibilities. Staffing is pretty much the biggest challenge, but ensuring that we have a good organizational structure to support each other and the additional staff is very important for us. We're all very excited since staffing up and getting help will allow us to all focus on our specialties."
Jeremiah Johnson Brewing of Great Falls explained that getting staff to return (notably in the kitchen) has been challenging: " Too many people are choosing to stay home as opposed to working because of all the stimulus money available to them. They are working the system." Nevertheless, "we take a lot of pride in making sure our location is clean and safe for customers so just ensuring the focus is there to get done everything that does need to be done to make people feel comfortable."
View this post on Instagram
What does that reopening timeline look like for your brewery currently (it's OK if you don't know for sure yet)?
Even as the answers returned to PorchDrinking.com, states changed their laws and opened things at different rates. One of the biggest factors towards reopening, mentioned by several breweries, involved getting the entire staff vaccinated. Some, like Real Ale Brewing, Imagine Nation in Missoula, MT and Terrapin Beer Co. in Athens, GA are not only excited to return to some sense of "normal," but also provide their guests with music and entertainment.
Some breweries are fully open, some are opening with strict guidelines in place. For instance, Blue Owl Brewing in Austin noted: "We are reopen as much as possible but with social distancing in place. We've slowly expanded our hours and may continue to do so as the number of visitors increases."  Others, like Imagine Nation in Missoula, are not going to rush to open. "We are not opening the indoor taproom until it feels safe and the science is there to back that up — no timeline for that, yet."
For Terrapin, it's less about laws and more about their role in the community and their responsibility to the customers.
"We've just kind of monitored the rises and falls of the numbers. The number of vaccinations started to rise and so we tried to nail down a date as we all got more comfortable and vaccinated." They added, "We're considering still using primarily our outdoor space, but could open the taproom for limited quantities of visitors. We were able to stay closed for an entire year, but in the time we tried to support local by ordering food from local businesses to help keep our off-premise accounts and community as funded as we could help with."
From a production standpoint, have you all anticipated transitioning that side of the operation in any way? Will you have to ramp up, change styles, etc?
Beerburg Brewing said, "COVID forced us to focus on our strengths and become very efficient in our processes. This has prepared us well for expanding operations. Now that we are looking at being fully open, and expanding our staff and customer capacity, Ricardo, Gino, and I are planning to spend more time on the creative elements that we enjoy. Gino is looking to plant our permaculture garden and start a barrel program, Ricardo is launching our new restaurant concept Taqueria La Violeta which gives him the freedom to explore his passion for authentic Mexican cuisine, and I am very excited to be building an apothecary/lab and start the Wildcraft program, which is the whole reason I created Beerburg!"
Brendan McGivney, COO of Odell Brewing noted that because so many of their on-premise partners faced closures, the effects also severely impacted brewery operations as well.
"Our biggest shift a year ago was the total loss of draft business as our retail partners and our taprooms were closed or severely restricted in capacity. We did see a dramatic increase in packaged beer as folks were filling their pantries, but now we are starting to see the draft/package mix moving back towards what we experienced in 2019," said McGivney. "As we ramp up our draft production, we are introducing two new full-time brands in Kindling and Hazer Tag (draft only through the summer). Both of these exciting new beers were developed through R&D trials in Five Points, Fort Collins, and at Sloan's Lake."
Slice Beer Company mentioned, "We are really liking putting every beer into cans, that may continue but they will be smaller batches of cans so that we have some draft to satisfy the taproom." They added:
"It took us a few months to get into the groove of COVID, it will take us a bit to get back to normal life but we'll find that balance."
Finally, Slice said, "We've been maxing out on production since we opened — but we would like to have Lager and another classic style on the board. Our first fruit sour will be coming out in late May, so that will be fun."
Begyle Brewing in Chicago notes: "We are in the process of making some equipment upgrades and adjusting our packaging mix, a big one is that draft sales are coming back at bars, restaurants and here at the brewery. So it's exciting but challenging at the same time, projecting how much beer to keg from each batch vs. can, we canned a lot more beer in 2020 than ever before. We are going to be bringing back some of our taproom favorites that historically only went into kegs. We will still can a variety of offerings, but will get back to offering draft-only options."
The pandemic dramatically changed how people lived, which included how they consumed food and beverages. Breweries responded quickly to the changes, but many of those changes were tied to trends leading into 2020.
"We were down 75% in draft beer sales last year, but with bars and restaurants opening back up, we are seeing draft demand go through the roof. As far as styles, consumers seem to be favoring lighter, easier drinking styles of beer, and of course, seltzer is king!," said 21A.
View this post on Instagram
Blue Owl Brewing of Austin explained: "Our canning ramped up considerably in 2020 as consumers were purchasing from stores. We had to adjust significantly with our can planning and purchases. We've also expanded our offerings in the tasting room (on-site and to-go). We made our first non-sour beers, added a slushee program, and are exploring gluten-free/hard seltzer options…A lot of this is in response to the changing beer landscape and consumer desires but COVID certainly helped move these projects along."
But what about breweries like Open Outcry, which does 100% of its sales on-premise? "We have one of the best, most experienced brewers in Chicagoland, if not the Midwest. Having someone like Wil Turner running beer production is a luxury that we don't take for granted. He's seen it all in his ~30 years of brewing. And he knew exactly what to do the last 14 months and kept the beer pipeline not only full but with the same quality and consistency." As a result, they explained, "We executed on take-out and delivery relatively quickly in March 2020 and as result, on-demand Crowler sales almost equaled beer volume sales pre-pandemic. We feel very fortunate for that."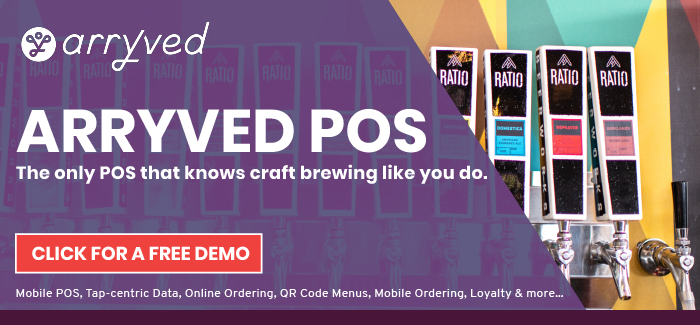 What are some precautions, protocols, taproom set-ups, etc that you all adopted in response to COVID that you anticipate maintaining moving forward?
At this point, I think everyone is ready to ditch the masks…but I do like the idea of keeping out some hand sanitizer for general use," said Sawstone Brewing, Moorehead, KY. "We started canning beer during the pandemic and I don't doubt that we'll continue doing that."
Our staff is fully masked, sanitizer stations placed in several spots, how we enter/exit the building during services. All of our purveyors are required to wear masks when they enter Good Word as well. We test our staff in-house weekly for covid. We have closed three different times for COVID positive tests. We take this very seriously. I also had it back in January," explained Todd DiMatteo, owner/brewer at Good Word Brewing + Public House.
Much like Pilot Project noted above, Terrapin is clear that they will not assume all is well. "At the end of the day, we still are going to be heavily monitoring the situation with COVID, listening to the CDC, and proceeding with caution. Our internal structure could change, leaning more towards digital meetings, but externally it will be operating as safely as possible."
Indeed, safety is a top priority. West Sixth Brewing said, "We are doing everything that we can to promote safety in our taprooms. Obviously, we are requiring masks and spacing of our tables and patrons. We also offer curbside pick-up for to-go orders. We have a strong cleaning regimen in place and also have excellent signage to make sure customers know our protocols."
For some breweries like Outer Range, the pandemic has shifted their cleaning strategies significantly and those implementations still remain in place.
"We now have three HEPA air purifiers that we continue to run in the taproom," noted Cleghorn. "We also have a professional cleaning team deep clean the taproom every morning prior to opening."
"As stated before, our biggest emphases from the beginning have been to promote safety and keep our team together."
Jeremiah Johnson Brewing chimed in, "We have spaced our tables a bit more than before COVID even with the restrictions lifted. We are much more aware of having sanitizer available throughout the building and we have started fogging the building (may be an incorrect term) quarterly just to make things super clean. We probably would never have even thought or known about that pre-COVID."
While no one would dare say COVID was anything positive for the industry, a few silver linings emerged.
21st Amendment commented, "Like a lot of restaurants, we have adopted QR code ordering, where the customer orders food and beer from their table, pays on their phone, and then a runner brings their items out to them. Now that the consumer is comfortable with this process, I see this becoming the norm in the industry." Real Ale Brewing also commented on the advantages of QR code ordering for online ordering, too.
And let us not forget pre-ordering beer and curbside pickups. Atrium Brewing added, "That's something we likely wouldn't have done if not for COVID." Energy City Brewing (Chicago area) agrees.  "Our customers have really enjoyed being able to pre-order their beer and pick it up (or send a proxy) during a generous window of time. We make small batches of beer that sell out quickly. Our online ordering system allows our fans to grab what they want without having to wait in line and/or hunt around to multiple bottle shops."
View this post on Instagram
What are you most looking forward to for your brewery as you all emerge from a COVID world?
"Have a party for all of our staff! And bring back our anniversary party," exclaimed Real Ale Brewing.
Begyle commented, "We are most looking forward to taking what we've learned during the pandemic and applying it moving forward. Pivoting and making changes and adapting to change at a pace we had never experienced. I think that forced all of us to grow and get outside of our comfort zone, some decisions worked and others didn't, but at the end of the day we got through it together as a team and I think everyone gained valuable experience in the process."
"Seeing everyone's faces again, being able to shake hands, oh and hugs!," said Sawstone Brewing.
I'm looking forward to beer events. Before the pandemic, I remember complaining about them sometimes. But now i really miss that. It was a time to meet like-minded folks, travel a bit; all of that, in my opinion, is what's so cool about the industry," said Good Word Brewing. Similar to Good Word, 21A mentioned their enthusiasm for attending festivals again. Additionally, "Being able to have a beer with our team. Being able to do team builds like going to a baseball game together or having a Friday afternoon BBQ and beer social."
"We are stoked to start throwing some epic parties again! We're actually throwing a huge Out of the Woods party on Sat, June 19th to celebrate coming out of this crazy COVID year," echoed Emily Cleghorn of Outer Range. "And then the very next day we're throwing another big party for Father's Day called Dad's Dank Day. We are so excited to party again with our friends and community so we're hitting the ground running!"
Begyle provided one more comment that might speak for every brewery: "Hosting guests again in our taproom and serving draft beer in pint glasses, this will feel like a monumental achievement."
Finally, Dustin Watts of Terrapin said what we are all probably thinking:
"I just want to have beer with people again."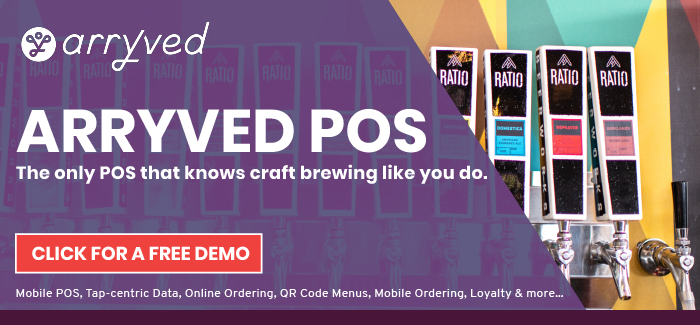 ---