No Comments
How Breweries Are Preparing for 2021 Beer Festivals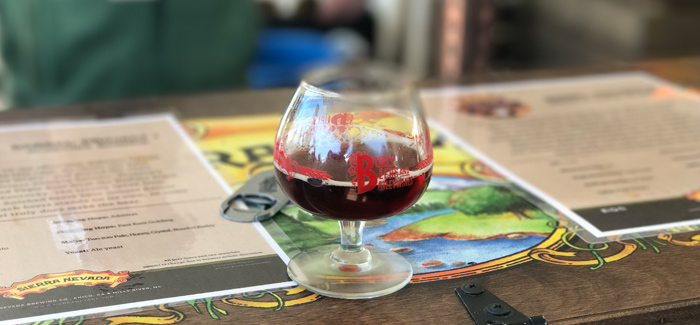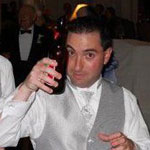 After a year that saw virtually no in-person beer festivals, there's hope that with a vaccine people might once again be able to congregate and drink together in 2021. But early in the year, people are very cautious with any concrete timelines or plans.
"I think this is mostly wait and see," Founder/Owner of Alarmist Brewing Gary Gulley said. "If we achieve herd immunity with vaccinations then I do see some festivals, but we as a brewery are going to be very cautious. And I can't see any taking place until the middle of the summer but who knows."
In 2020 almost all the major festivals were canceled – Dark Lord Day, FoBAB, Great American Beer Fest, and Beer Under Glass just to name a few. Events went virtual and had to adapt quickly. 3 Floyds released Dark Lord with an online lottery and curbside pick-up while FoBAB did a FoBAB-at-home promotion that sold six-packs of barrel-aged beer.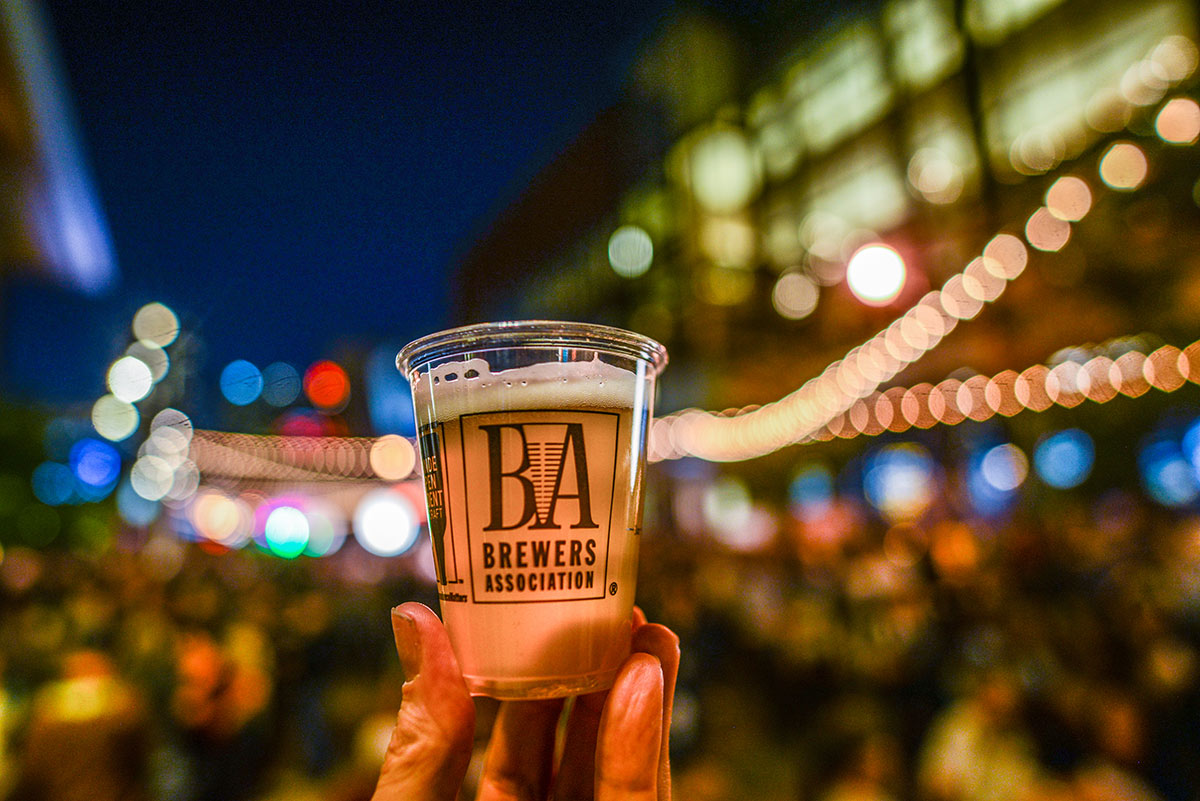 "We were really pleased with the success of virtual FoBAB," Danielle D'Alessandro, Executive Director for the Illinois Craft Brewers Guild said.
The Guild sold just under 900 six-packs that contained a random variety of barrel-aged beer from the 170 breweries from around the country that participated. FoBAB also did their awards virtually, just like GABF.
As for 2021 events, everyone is in a wait-and-see mode.
"I think everyone – both in this industry and beyond – has become somewhat accustomed to taking things day-by-day because we're really not sure what the future holds," Ravinia Brewing Company's Head of Sales and Marketing Stephanie Kushnir said. "I can't express how much we miss sharing our craft with the beer lovers of Chicagoland, but we know we can only do that when it is clear that we can do so in a safe and healthy way for everyone involved."
But planning for events starts early, and even though there is no certain timeframe for when things might be safe to have festivals, some breweries are making plans for festivals while others have already scrapped theirs for the year.
Mikerphone's Smells Like A Beer Fest, which has been one of the most coveted tickets over the last few years, will not happen in 2021.
"We are not planning Smells Like A Beer Fest for 2021," Mikerphone Brewing owner Mike Pallen said. "An event to that caliber requires planning to start way in advance, and until we are given the green light and are 100% sure that we can safely hold that event, we will not be setting a date. We do hope to eventually bring SLABF back in some format."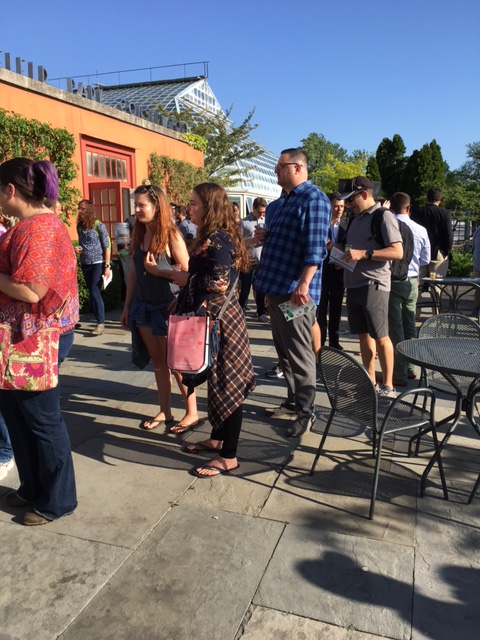 There's little expectation that any festivals, even in a best-case scenario, would be able to be held until late summer or fall at the earliest.
The Brewers Association, which puts on Great American Beer Festival, announced Tuesday that the awards for GABF would take place during the Craft Brewers Conference in September. That conference which was slated for March in San Diego was moved later in the year along with the location. As for the actual GABF festival, nothing has been firmly decided, but if it does happen, it would be October 7-9 as of now.
Illinois Craft Beer Week, which usually holds a lot of in-person events in May, was canceled last year and will not happen this year. They are hoping to do the Passport at Home program again which they did last year so that people could support local breweries with curbside pick-up.
D'Alessandro would like to have Beer Under Glass (BUG) if it's safe. The Guild is currently in conversations with the Garfield Park Conservatory, the location for BUG each year, to see what might be possible.
FoBAB will happen in some capacity in November. Whether that's virtual awards with the six-packs again or an in-person still remains to be seen.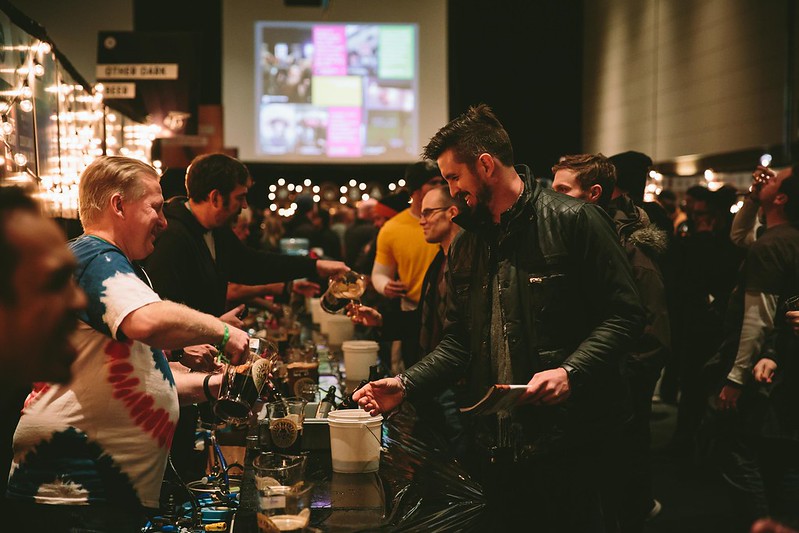 "We're not going to push things," D'Alessandro said. "The Guild will not be the first people to host an event in 2021. We're going to look to the governor's office and health experts to really determine when it's safe for people to gather again."
Pallen echoed the sentiments that there's no need to rush into festivals.
"There is going to be a first fest that everyone will be excited and eager to go to," he said. But we have to go about it in the right way. If it's not a safe practice to do in our tasting room, then it's not safe to do at a beer fest. The point of our fest is to expose our community of drinkers to breweries they don't normally have access to. So if they can't converse and talk to the brewers, what do they gain? We want groups to gather and hug and shake hands safely, and fully enjoy the community experience that a beer fest offers.
Precautions Once Festivals Happen
Once festivals are able to be held again, they might look a little bit different than what people are used to.
While the green light might be given to congregate, brewers and organizers know that people might be a little wary of venturing to an event for the first time.
"I believe the first types of festivals that will even be considered to return are of course going to be those that can be held outdoors," Kushnir said. "I do see social distancing and masks still being a factor for safety whether we're indoors or outdoors. We're more than happy to adhere to any precautions and regulations that are put in place that keep our customers and staff safe, but allow us to enjoy and share our beers with the community."
The role masks will play at festivals is tough to figure out right now. While organizers think they will be used throughout the year, how that will work with festivals is the big issue.
"That component will be something we have to consider as well," D'Alessandro said. "We take the health and safety of not just consumers but our brewers, their employees, and our vendors very seriously. Being at a beer festival does involve eating and drinking and you can't wear a mask while doing that."
But would masks at a festival even work? Gulley doesn't think so.
"I don't know if any precautions would work at a beer festival, personally," he said. "Can't have a mask on to drink beer and after the first hour all caution would be thrown to the wind."
Local Participation
If festivals do take place in 2021 expect the lineup of brewers to be mostly local or within a fairly short travel radius.
Festivals like FoBAB and SLABF welcome breweries from all over the country and while traveling has been strongly discouraged during the pandemic, even when restrictions are relaxed breweries might not be up for traveling right away.
"I don't think we would anticipate the same participation from out-of-state brewers," D'Alessandro said. "The beginning of the year is traditionally slower for breweries and restaurants. They have to be very specific and intentional about how they're going to run their business and interact with the consumer and build their brand. That's going to take a hyper-local focus. I don't think we'll see the same level of participation this year and maybe even a few years going forward."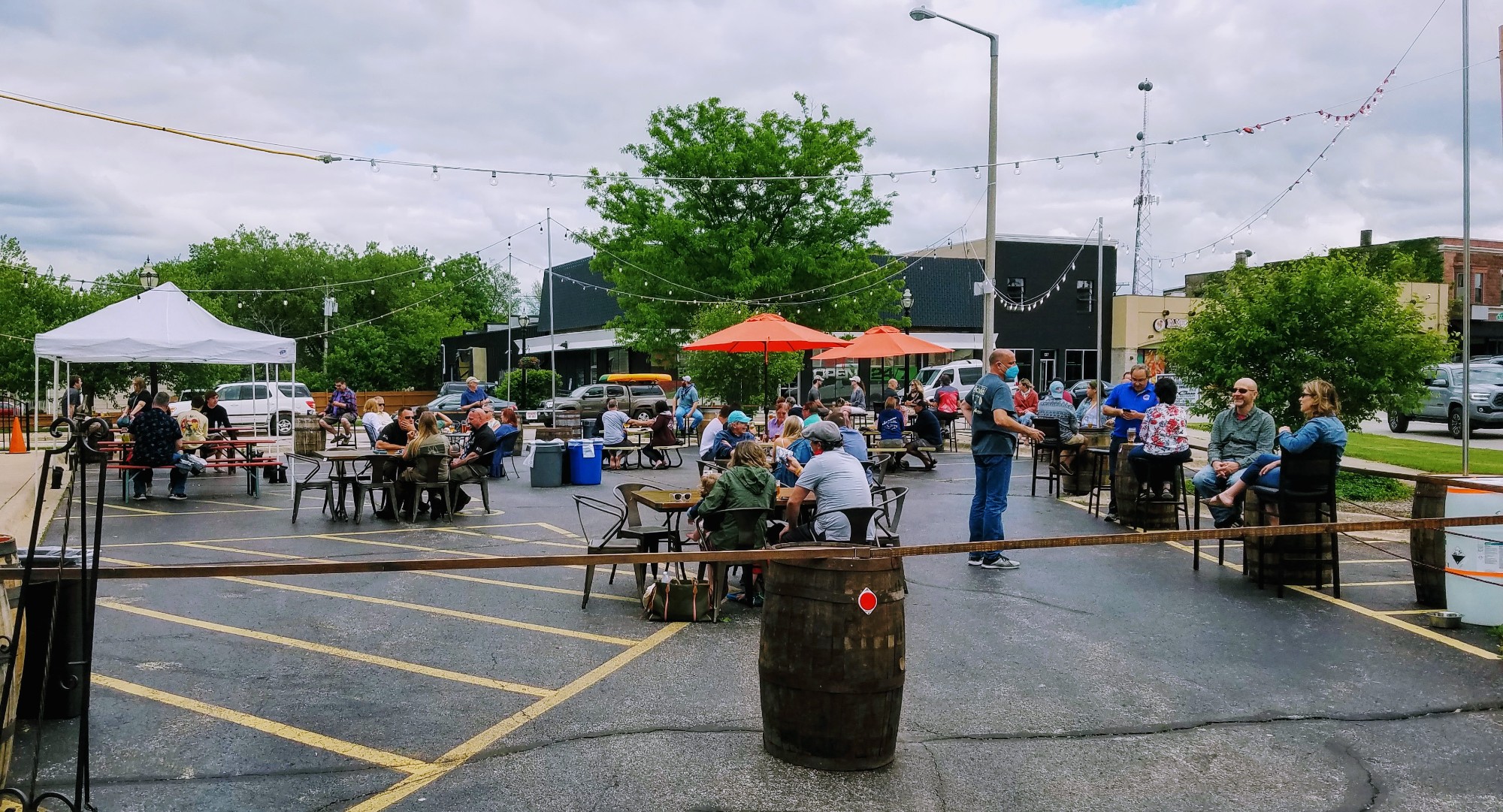 With less travel, festivals would most likely have a smaller roster of breweries, but that might not be a bad thing. A smaller lineup would allow people to experience more beers from specific breweries instead of being stretched too thin.
"We've always enjoyed some of the smaller local events with just a few hundred people – not thousands and lines," Ravinia Brewing's Director of Operations Catherine Price said. "You have a real opportunity to communicate with guests about your product and brand with gatherings of this size."
It will be interesting to see what happens once restrictions allow for festivals. As everything has been during the pandemic, no one quite knows what to expect and are taking things one day at a time.
Feature image photo credit: Jose Minaya
---