No Comments
'Avengers: Age of Ultron' | Avenger Beer Pairings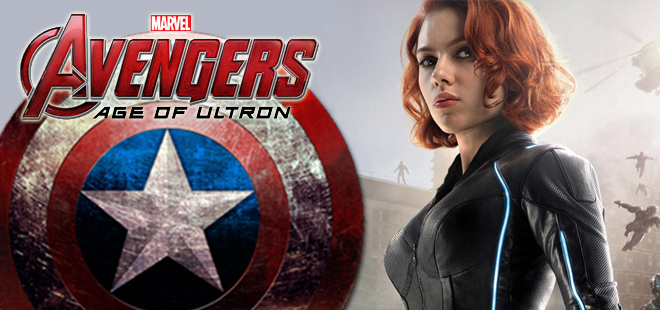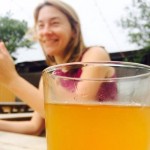 "Avengers: Age of Ultron" is finally here! It's no secret that, like Cap 2, "Winter Solider," this storyline will shift the Marvel Cinematic Universe as we know it. Alliances will fall. Will we lose a hero? How much chaos will be left in the end?
The only thing that seems certain is that Earth's Mightiest Heroes will need a beer (or seven) after the dust settles. The question is, which beer do these characters turn to? We kept it American (depending on which cities Ultron destroys, imports might be tough in the MCU anyway, right?). We're also basing the picks on cinematic storylines, and not purely on comic book history (since that's about to reset itself again as The Verge reports). 
With those two caveats in mind, here's a look at what the Avengers, and a few of their pals, will be drinking.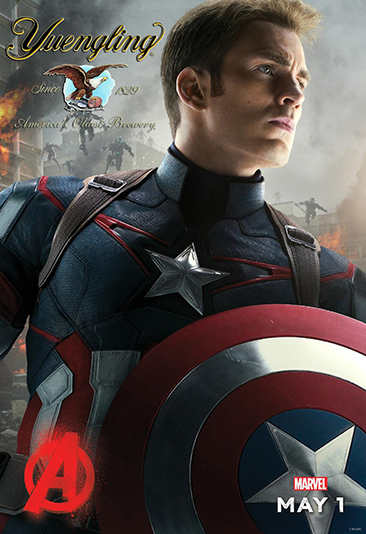 Even though his super metabolism means alcohol has no effect on Cap, that doesn't mean this boy scout doesn't enjoy a beer. And when he does, he reaches for a traditional one from America's oldest brewery.
Speaking of heroes with spectacular metabolism, the Norse God of Thunder has no qualms about grabbing for this complex Imperial Stout that reflects his own power.
Because no one wants to find out the real definition of an angry drunk.
You thought I was going to say a Russian Imperial Stout, didn't you? Remember, this movie picks up in a place where Natasha's shedding her old self, trying to build a new life. It's not totally implausible that after she left Cap in the cemetery at the end of "Winter Solider," she hit up the Appalachian Trail for some privacy and self reflection, and finds herself in hipster Asheville. She trades in the leather for plaid flannel and black skinny jeans, and finds a spot at the bar at Wicked Weed's Funkatorium  where Black Angel's own tale of redemption screams out from the beer label. She's hooked — and starts stockpiling cases.
Master assassins who work for the "good guys" carry a conscience — if they didn't, they'd work for the bad guys and make lots more money. The heavy burden of killing and manipulating, the fall of his employer SHIELD, and the fact he's still probably pissed Loki's staff turned him against his own team during the original Avengers movie, Dark Penance is no doubt the spirit where we'll find Clint Barton.
Tony Stark doesn't mess around. He wants a 12 percent Double IPA that stimulates his adrenaline junkie senses, and also sounds a little kingly — because if anyone is about dramatic effect, it's Tony Stark.
Wanda & Pietro Maximoff – Scarlett Witch and Quicksilver: Evil Twin Yin & Evil Twin Yang

Since we're basing these pairings on the cinematic universe, and not the comics, and writing this before the movie opens, we don't know too much about them yet. We do know they're twins and we do know that Hawkeye has something to do with them eventually joining the Avengers — but only after the pair shows up and causes trouble for the heroes at first.
Why Lone Star, the National Beer of Texas? Think about it: Hill is a "get it done" type of person. While everyone else is carrying fancy shields and magical hammers, Hill's small handgun gets it done. She doesn't need fancy beer, but she does want a beer she can respect.
(TRUTH: I also really wanted to show Cobie Smoulders shoot some Lone Stars with Jimmy Kimmel. You know Smoulders, Hill AND Aunt Robin would drink you under the table, right?)
So many beers fit (presumed dead) former SHIELD Director Nick Fury: Back in Black? Boulevard Dark Truth? But when it comes down to it, as Agents of SHIELD's Phil Coulson would say, being a boss man of SHIELD, or any save-the-world spy operation, sometimes means one thing: Making a deal with the devil.
Josh Ritenour contributed to this article.
---