No Comments
PorchDrinking Dream Bottle Share | Julia Herz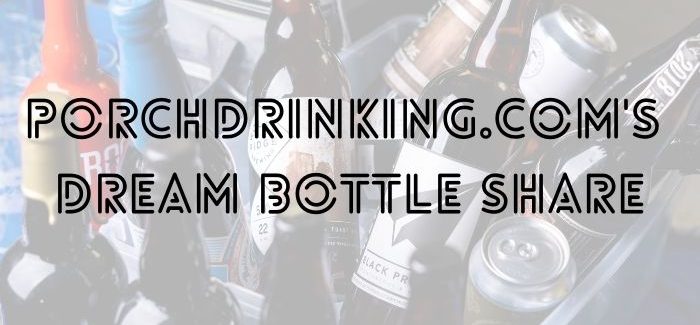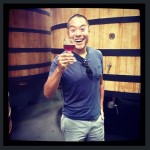 Since our launch in 2012, PorchDrinking has celebrated its anniversary each year by throwing a big bottle share for all of our industry friends, supporters, and staff because to us, bottle shares are the truest form of beer lovers coming together as a community. However, 2020 was an unorthodox year, and as much as we would have loved to mark our 8th anniversary with another share, we figured that passing bottles in an enclosed space during a pandemic probably wasn't the best idea.
So to kick off the new year, we reached to a few of our industry friends to ask them what they'd bring to a "Dream Bottle Share". For continuity's sake, we asked each of our guest contributors to share four of their favorite beers from 2020 as well as four of their favorite beers all-time that they would bring to a hypothetical dream bottle share.
For our second entry in the series we spoke with Julia Herz, former Craft Beer Program Director for the Brewers Association and Publisher of CraftBeer.com, who yesterday, launched the website for her new marketing consulting firm HerzMuses Enterprises. Be sure to check out our first entry with Miguel Rivas – The Beer Trekker.
Four Best Beers from 2020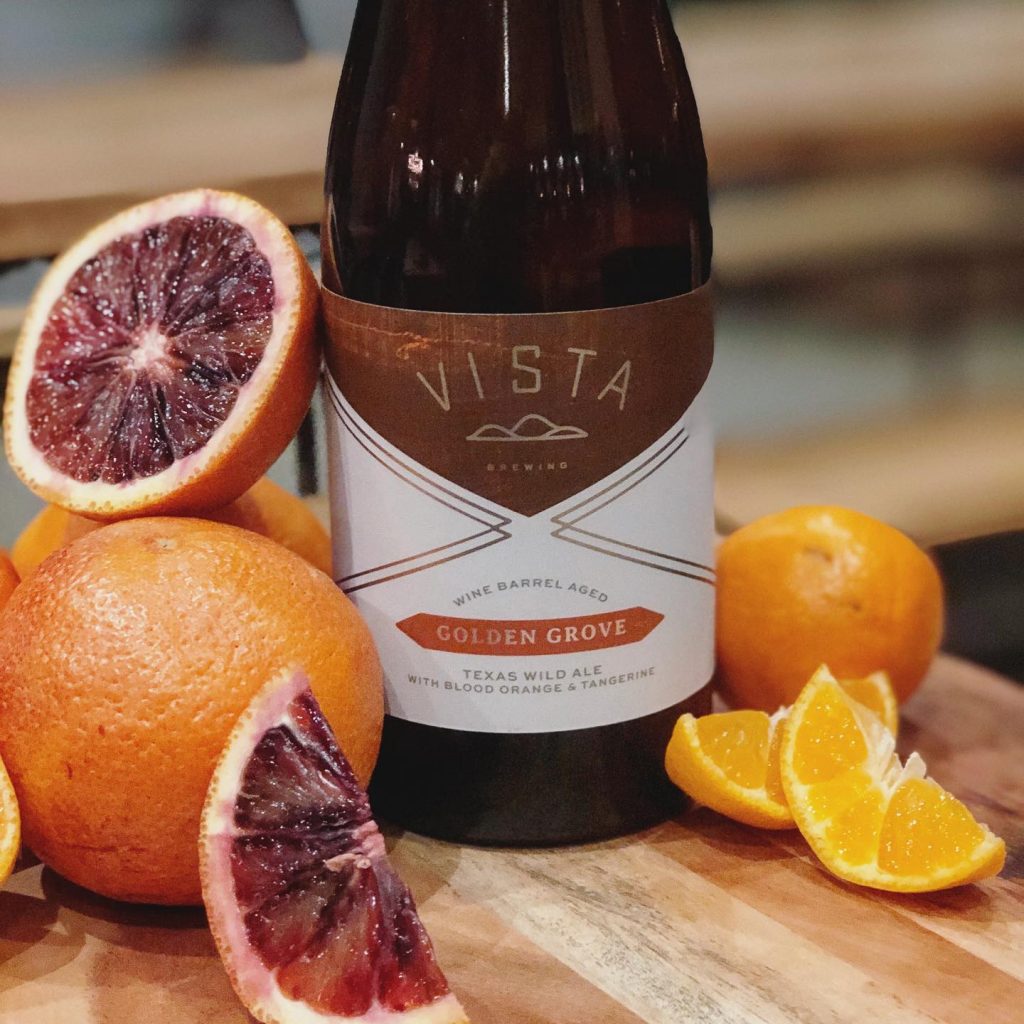 When you want to treat yourself to a barrel-aged beer from a family-run farm brewery that 'gets' how to coax Brettanomyces into poetic places then this is the beer for you. It's dubbed a Texas Wild Ale with blood oranges and tangerines. With more than 10 different strains of Brett being used by U.S. breweries today this wild yeast can display rustic flavor such as barnyard and leather or swing over to vacation in the tropics. In the case of Vista's Golden Grove brett is the star as it showcases overripe pineapple and passion fruit. The fruit additions are genius and fall into the tropical brett notes like two high school kids on their third date. Low-level tannins and a bracing but pleasing prickle of CO2 provides balance. As one who is into vision quests, I just might have to make my next one to this mecca in Texas to check off my new 2020 bucket list item of securing more Golden Grove directly at the source.
---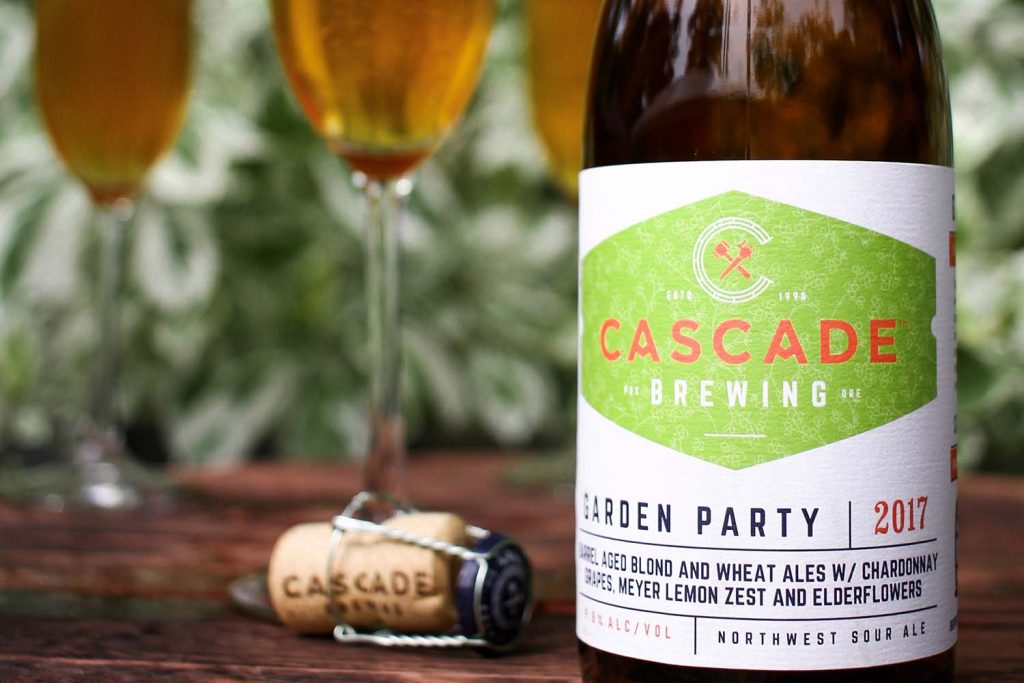 This beer is a blend of sour blond and wheat ales aged in white wine barrels for up to two years with Willamette Valley-grown chardonnay grapes followed by a late infusion of fresh Meyer lemon zest and dried elderflowers. Earlier this year I was wise enough to crack this beauty open while participating in a roundtable for women in leadership for the California Craft Brewers Association. The conversation was refreshing and enlightening. Just like beer. A one-of-a-kind find…if you can find it and worth every cent and sip.
---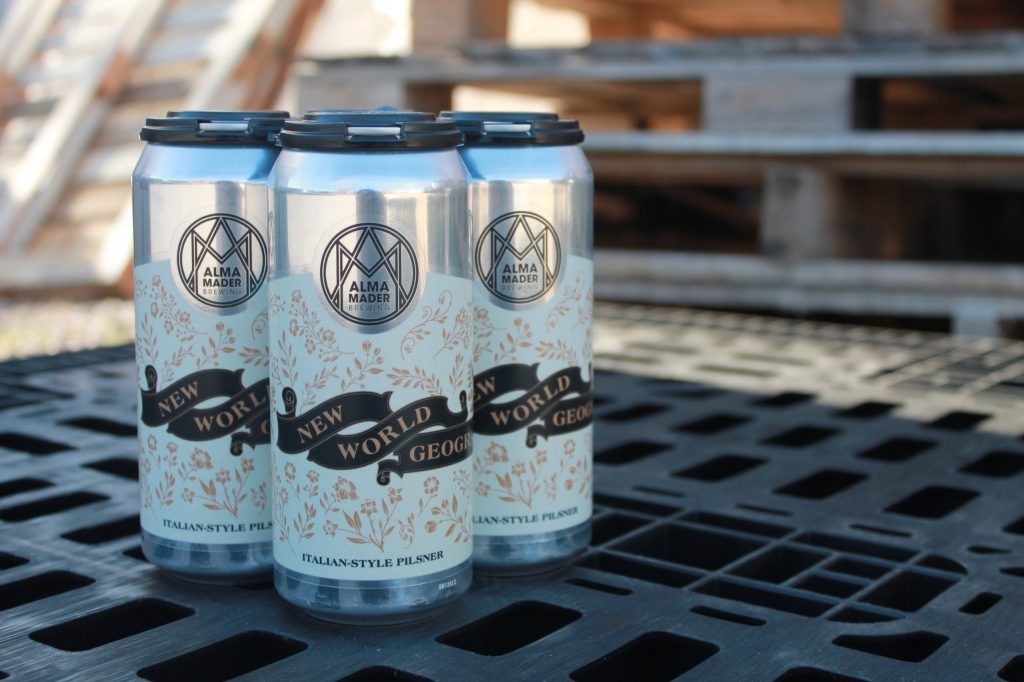 This 'Italian Style Pils' has a soft pillowy mouthfeel and is dry-hopped with a blend of German noble hops featuring Spalter Select, Ariana, and Tettnang. I was fortunate enough to enjoy it on-site at the brewery while neighborhood drag racing was happening outside the front door. Later that night Neil Witte, my host and a Master Cicerone, and I nabbed some of the best BBQ Kansas City has to offer. Mark my words: tomato and molasses driven sauce and brisket are transformed when paired with this dry-hopped fresh pils.
---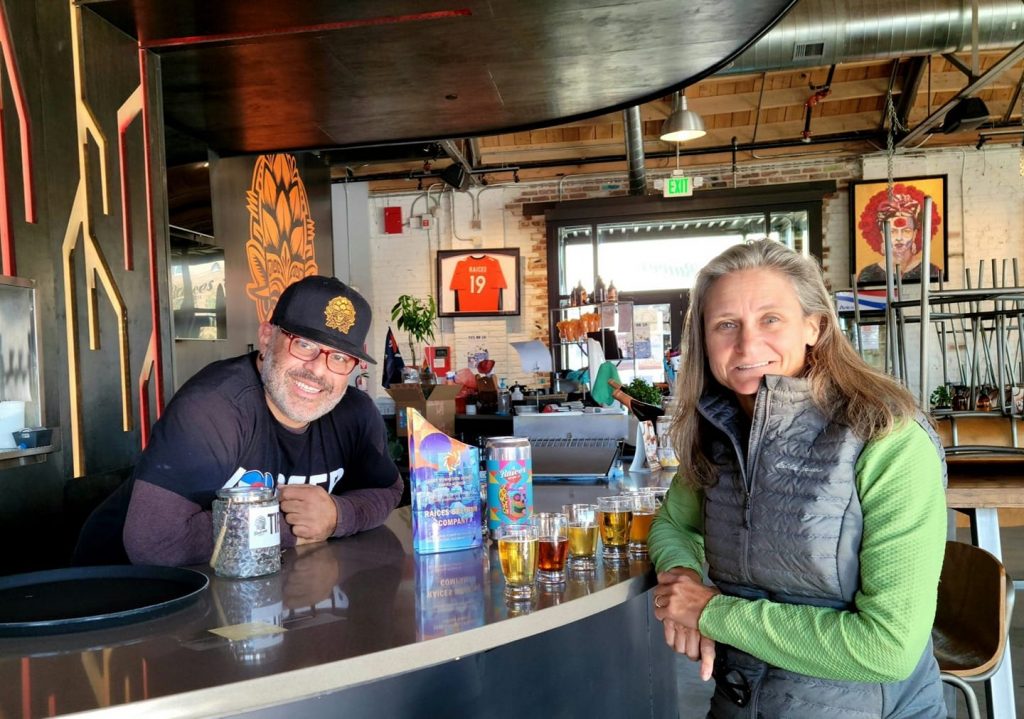 When in Denver do yourself a favor and pop over to Raíces Brewing whose values are based on community, culture, and cervezas artesanales. Award-winning brewmaster Martín Vargus, formerly of Dry Dock, brings his world-class approach to this Latino owned rising star of a brewery. The mosas, which also come in cranberry and passion fruit, are SO tasty and easy to drink. Bonus, they only clock in at 3.8% ABV, so they are great for breakfast, brunch and when you guaranteed want sessionable and tasty from your beer.
---
Four All-Time Favorite Beers
Articles, essays, poems, rap songs, and books could be written about this amazing, approachable, and rewarding beer. With these crazy #COVID times owners and beer famous Chris Rippe, Ashleigh Carter, and Bill Eye were smart enough to finally fold on tradition (they said they would never can their craft beer) and yet 2020 was the year they did. Lucky for us, we can now snag four packs of this traditional German-inspired pilsner that takes them 30 hours to brew. I recommend enjoying one in the comfort of your own home, on the porch, patio, bathtub, or shower. Your star will shine even brighter each day you have one.
---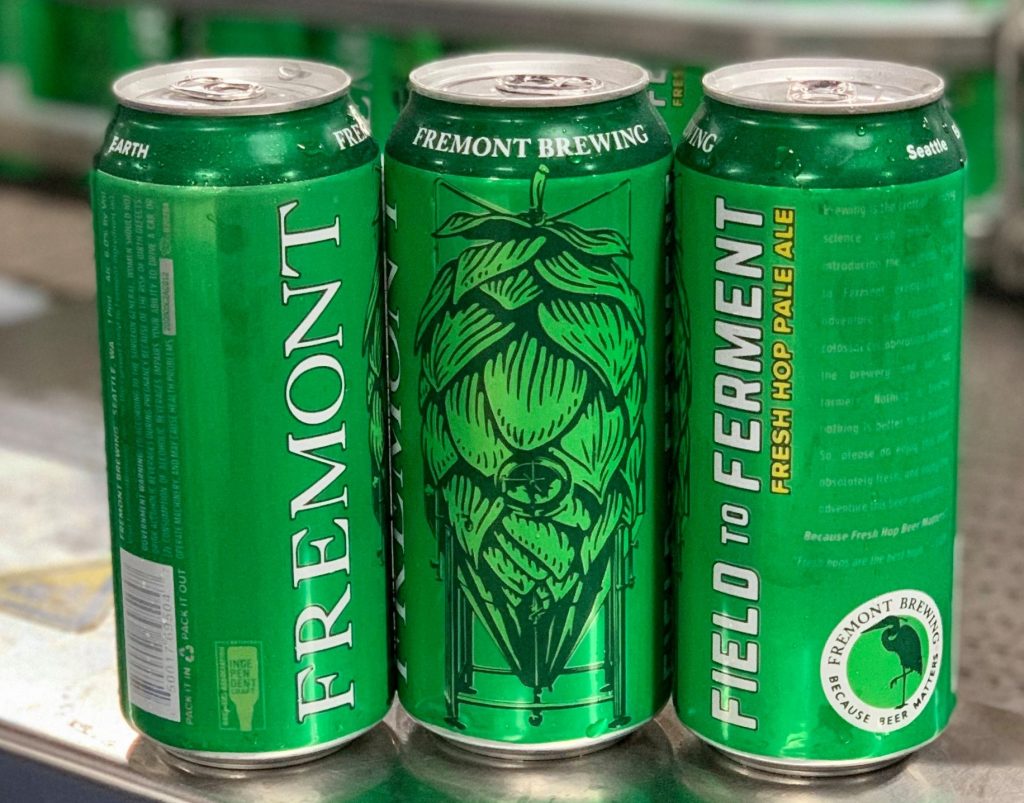 Fremont Brewing has one of if not the most advanced fresh hop programs in the U.S. This is a one-time annual release that is a MUST GET. It is true, authentic hop aroma and flavors like no other and in a beyond palatable, magical, and moving 6% ABV American Pale Ale. To boot when you drink a Field to Ferment you are supporting one of the most value-driven breweries in the U.S. with an emphasis on sustainability, community, and the ancient and awesome art of brewing. Owners Sara Nelson, Matt Lincecum, and their team bring to beer what Poseidon bought to the sea and Aphrodite brought to love. Nuff said.
---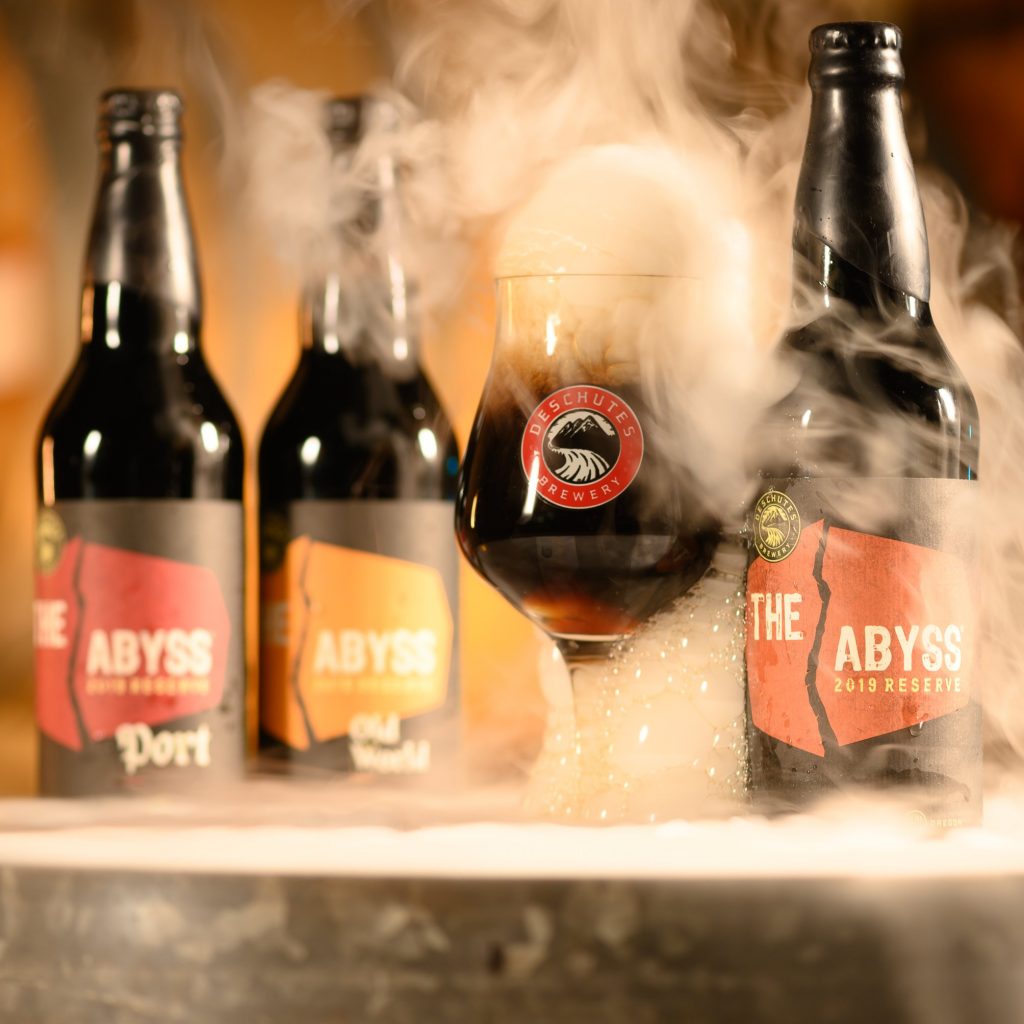 Ok, 2020 you have truly been sh*##y. That said there have been some bright spots. The Abyss now being available in 4-packs of 12-ounce bottles is one. Deschutes, who is known for both slam dunk barrel-aged beers, year in and year out classics (Deschutes Mirror Pond, Obsidian Stout, Black Butte Porter anyone?) and also their family of fresh hopped beers put them in the hall of fame for…make sure you always have their beers in your fridge and cellar. Anywho…back to the Abbys, it has a malt bill of 2- Row Pale, Roasted Barley, Black Barley, Black malt, Chocolate, and Wheat alongside Nugget, Cascade, and Delta hops. It is also brewed with licorice, cherry bark, molasses, and Trappist yeast. It is then aged in a blend of new oak, bourbon, and wine barrels. Hopefully, I now have your attention.
---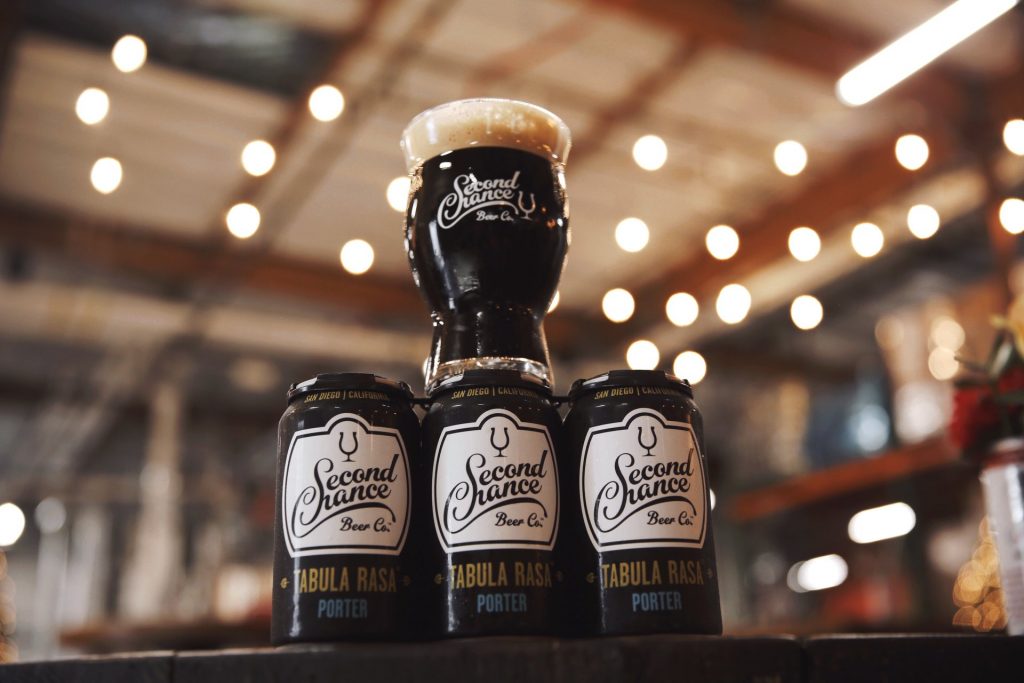 Multiple GABF gold medal-winning years for this Robust Porter make it a must-have and must have I did. In the Fall of 2020, I was fortunate enough to stay at the Second Chance brewery while camping in my COVID cautious pop-up camper on one of my vision quest journeys seeking wisdom and answers in these crazy times. When day became night I'd stroll to the bar and order a Tabula Rasa. This beer taught me that a clean slate is cathartic. A sessionable beer with this many layers and get to know me nuance is something to covet. Keep an eye on the toasted oats notes, its incredible body and mouthfeel, and chocolate pudding malt nuance. Hands down this beer is one of my all-time favorite beers EVER.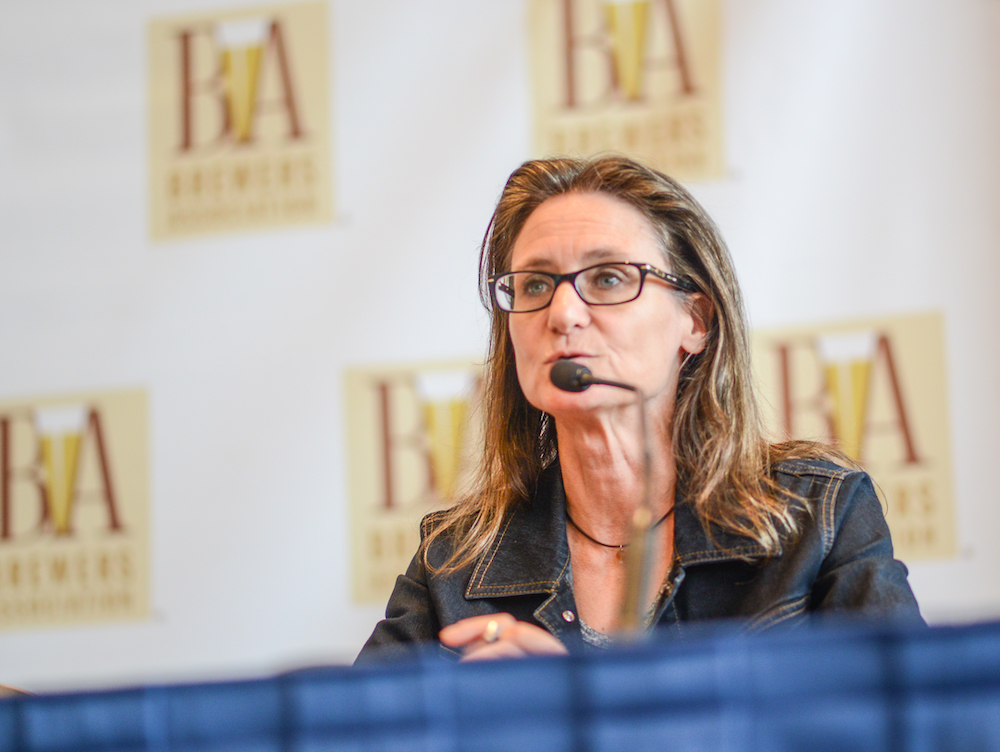 As CEO and Founder of HerzMuses Enterprises, LLC Julia Herz is a strategic consultant and educator who supports small business and nonprofit entities. Prior to consulting, Herz was the Craft Beer Program Director for the Brewers Association and Publisher of CraftBeer.com (2007-2020). 
As one of the main advocates behind U.S. craft breweries, she has been a source to thousands of media outlets including the Food Network, National Public Radio, American Public Media's Splendid Table, Sirius/XM, CNBC Squawk Box and Closing Bell, Fox News and GMA Live.  
She is a BJCP Certified beer judge, an award-winning homebrewer, a Certified Cicerone®, and a lead architect of the Brewers Association National Beer Holidays, the Independent Craft Brewer Seal, CraftBeer.com, Brewers Association diversity and inclusion efforts, and more.  Herz is the co-author of Beer Pairing: The Essential Guide from the Pairing Pros (Voyageur Press 2015). 
Follow her beer-filled adventures on Twitter @herzmuses and LinkedIN profile.
---