No Comments
Hop & Sting Brewery | Aluminum Cowboy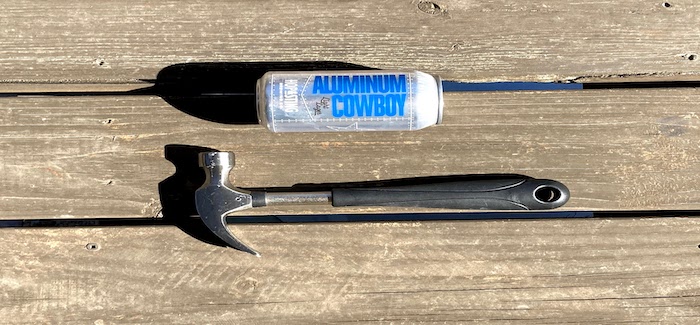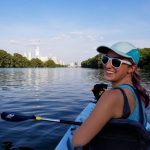 January often gets a bad rap — it's easy to feel gloomy after the holiday fun is over. As 2021 begins, let's remind ourselves that the days are getting longer, last year's goals are a distant memory, and we now have the opportunity to make new ones. Thus far 2021 looks a bit too much like 2020: aspirations of travel, trying new things, and meeting new people might have to wait until mid-year. Instead of goals, perhaps it's time to start working on some COVID-safe resolutions, like eating more vegetables, finishing home improvement projects, and drinking tasty local beers at home. Enter Aluminum Cowboy, a light lager from Hop & Sting Brewery.
Aluminum Cowboy is an outstanding choice for a kick-off 2021 beer. While technically designed to accompany a Dallas Cowboy's game, Aluminum Cowboy will happily help you keep those resolutions. At 4.2% ABV, 110 calories and 5g of carbs, the "Cowboy" won't undo all those veggies or keep you from picking up a spackle gun.
Located in Grapevine, a historic suburb east of Dallas and right next to Dallas/Fort Worth International Airport, Hop & Sting is new to the scene, opening its doors in 2019.  Previously the team worked for the site's prior owner, Grapevine Craft Brewing.
2021 is shaping up to be an exciting year for Hop & Sting. With a decided focus on the customer experience, the brewery plans to keep dialing in on quality and consistency while providing the customer with a superlative experience. This includes both in-taproom guests as well as those customers who may come across their products throughout the Lone Star State.
View this post on Instagram
I cracked open an Aluminum Cowboy over a long avoided home improvement project. The bubbly golden lager with a slightly sweet graham cracker malt flavor was a fitting companion when breaking a sweat over IKEA furniture. If your personal News Years' resolution is up in the air, head over to Hop & Sting. You can brainstorm while drinking one of their many varieties and styles, four of which benefit local charities. And who knows, 2021 might be your best year yet!
Feature image: Katie Kalk 
---