No Comments
Ultimate 6er | Creative Beer Packaging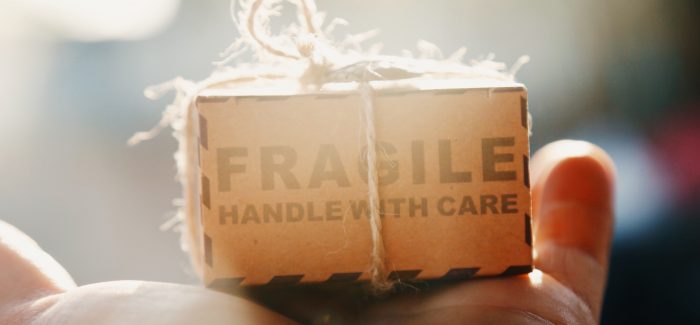 Unlike we shouldn't with books and people, we've been conditioned to judge a beer by its cover. Masterfully designed labels on bottles and cans beg us to, influencing trends and enticing buying decisions on their appearance alone.
Breweries know we drink with our eyes first, and they're playing to it. The visual game of modern beer is level Expert. To cut through the noise in crowded social feeds, it has to be. The professionals crafting it are deliberate. Those marketing it are intentional. These industry tastemakers have us where they want us, and we can't swipe right fast enough when a beer wrapped in a slick matte finish with foil accents catches our attention.
Scrolling through beer porn on Instagram exposes drool-inducing explicit imagery that teases us with hyper-exaggerated food fetishes of pastries, milkshakes and smoothies. If it's thick or juicy, dipped in chocolate or carved out of a fresh pineapple we proudly swallow every sugary, sticky drop with zero shame.
So, how is a sophisticated, yet humble Beer-Clean glass of Pilsner, for example—known for its perfect head, mind you—supposed to compete with the bad bois of beer? By thinking inside the box. Sometimes we're just as surprised by a reimagined concept of something as simple as a container as we are when the liquid inside is as on-point as what it comes in. This Ultimate 6er showcases some of that creative beer packaging worth unboxing.
Aslin Beer Co. | Grails, Colorways, Quick Strike & Foul Line
In a slam dunk contest, the design and execution of the packaging for these four different barrel-aged imperial cheesecake stouts is a flawless, perfect score. Mike Van Hall, Aslin's designer and the real MVP here, went hard in the paint with this tribute to the most recognizable basketball shoe brand on planet Earth. The result: a hall of fame worthy crossover.
Originally intended for an early 2021 beer event inspired by Aslin's fanaticism for sneaker culture, they called a technical foul on Covid-19 for benching their plans. Tightening up on defense, they released the first-ever appearance of these beers with a pre-sale online last month, in December. Not surprisingly, they sold out. While none of the four stouts were (or are currently planned to be) available on draft, Aslin played Santa by allocating a very small amount of boxed sets to a local bottle shop with a surprise drop right before Christmas.
Each of the four different boxed sets, at $80 each, included two 500 ml bottles of the same particular variant, a pair of Aslin shoelaces, shoehorn and brand tag. And, boom goes the dynamite.
View this post on Instagram
---
Modist Brewing | Barrel-Aged Coconut Fresh Loafs
In 2019, Modist slipped their banana bread imperial stout, Fresh Loafs, into bourbon and rye barrels where it got all silky and sexy for over a year. To bake up their new barrel-aged batch, they added toasted coconut and conditioned it on bananas, walnuts and caramel. When it was ready to party, now at 13.1%, Modist held an online raffle last November for a chance to buy one of the 350 large-format, 750 ml bottles. The raffle lasted four days and received more than double the entries than bottles available. Fortunately, Modist reserved a couple kegs for draft service in their taproom.
After the original, prior release of the non-barrel-aged Fresh Loafs, Modist joked about packaging the barrel-aged version in a shoebox designed like its suave label. Between conception and the raffle, Tyler Mithuen, graphic designer and director of brand development at Modist, had just a few days to pull off a vision with soul.
Each $38 bottle was hand-packaged in custom shoe boxes with yellow tissue paper. Velvet robe and cigar not included.
View this post on Instagram
---
Lisa and Brandon Boldt, wife/husband team behind Primitive Beer, Colorado's first exclusively spontaneous, barrel-fermented beer blendery, are humble, hardworking torchbearers of Belgian Lambic. Careful to adhere to the strict standards of Méthode Traditionnelle, established in 2017 to protect the integrity of the style Primitive honors, the Boldts opt to package their "purposefully still" beer in bags… in boxes. Say what?! Think "boxed wine" without any derogatory connotations. Okay, maybe a bag or two have been slapped once or twice.
With rare exception, their ever-evolving portfolio of bag-in-box releases are available in 1.5L and 5L volumes, ranging from $25 to $85, respectively. The latter has proven popular with their passionate following who are in-in-know as well as a shortlist of their favorite vetted local bars interested in serving Primitive "on draft," if you will.
Primitive's bag-in-box options are at least one year old, and available for direct-to-consumer mail orders (in participating states) as well in-person pick-up at their Longmont taproom—where they also serve it through refurbished English beer engines. Primitive also sees limited, self-distribution throughout the greater Colorado market.
For those chillin' at home with a perforated box of Primitive's still beer in a bag, the Boldts have hidden an interactive Easter egg conspicuously in plain sight. Find it and go mad with it.
View this post on Instagram
---
The environmentally-conscious good people of Henderson Brewing Co., in Toronto, Ontario, have redefined what a case of beer can look like. So much, in fact, that they've actually eliminated the box altogether, replacing it with a bright orange, reusable milk crate. Stemming from the brewery's early days of using crates to transport the beer coming off the canning line a short distance to the retail side of their bottle shop, they've been eliminating a large percentage of the default, unnecessary cardboard and plastic waste for their packaged beer sold on-premise since Day One.
In late 2019, just before you know what disrupted all normal taproom experiences, Henderson had sketched out the infrastructure to parlay their internal lifehack into a full-fledged beer delivery program to those who wanted an environmentally-friendly option. They went from zero deliveries pre-pandemic to over 100 a day within two weeks of implementing the program. The best part? The crates get upcycled into more deliveries.
Customers pay a refundable $7 deposit for a crate, which they can fill with whatever they want from Henderson—from one up to 28 beers. Spending a minimum of $25 on a crate case earns free home delivery within a modest radius in the Toronto area. One-off customers can keep the crate (or return it to the brewery to collect their deposit) while repeat "subscribers" can customize recurring deliveries at their preferred interval.
Those regulars then set their crates out on their porch on delivery day, now filled with any empties, which Henderson's delivery team will pick up, haul away, and donate to local charities. Steve Himel, Henderson co-founder, shares his excitement for the program's success: "This is the complete vision for the crates—zero waste or mess for the customer—a totally closed circle. They just drink the beer." Nearly 30% of Henderson's customers are now regular crate customers. Win, win, win.
View this post on Instagram
---
Whale Pod | Can & Bottle Shippers
Billed the Original Craft Can Shipper, Whale Pods are compact, ultra-durable solutions for ensuring your precious, tick-worthy beers are shipped with confidence. Their lineup is available to both consumers and fully customizable for breweries in size and shape with personalized branding,
If it comes in a can or bottle, there's a Pod for it. Their flagship, Premium Pods are designed to snuggly hold 12 oz and 16 oz cans, protected by layers of custom-cut foam, in quantity configurations of four, six, eight, 12 or 24.
There are also Pods for crowlers, inserts designed to fit inside USPS Flat Rate boxes, and clever Thermal Pods with insulated liners to keep your freshies cold during transit. So, yeah—don't sweat throwing in that $30 four-pack of heavily-fruiter Berliners. It'll be totally cool, bruh.
View this post on Instagram
---
Snow Globes & Olive Oils | Definitely Not Beer
"FRAGILE—HANDLE WITH CARE." You know you've pleaded it in Sharpie across a dented box that's seen better days and been forwarded across more miles than you've ever personally traveled in the back of a dark delivery truck. And then you wait and pray and sweat and wait for its recipient to confirm that their "snow globes" and "olive oils" (wink, wink) arrived in full and nothing broke.
In a culture where beer trades are conducted with more strategy than buying or selling stocks, Porch Bombs are ego-swinging currency. During a pandemic when restrictions, general access and annual whale releases are in perpetual, unpredictable flux, secondary and black market exchanges have exploded. And, the boxes that conceal their stories are integral to getting us all through together—at home. Should you choose to engage, please just pack it like you know your suitcase gets thrown around at the airport.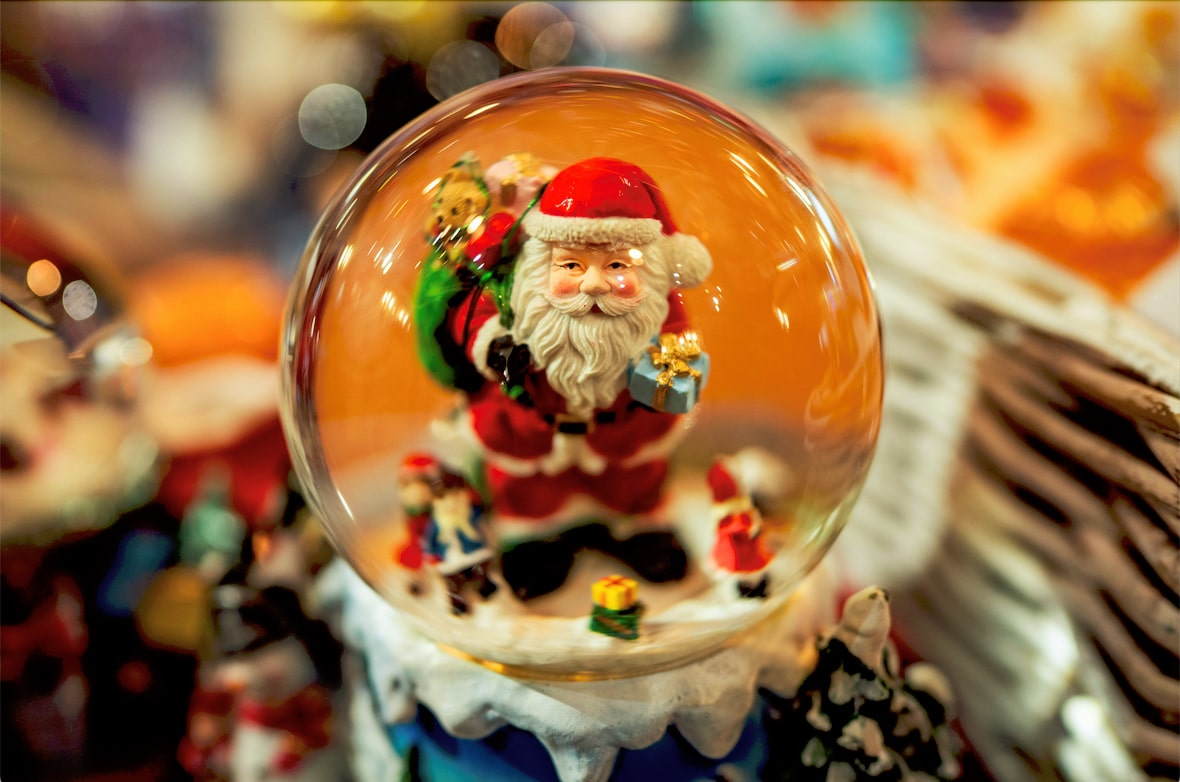 Feature image photo credit: Jesse Ramirez
---