No Comments
Suarez Family Brewery | Saunter English Mild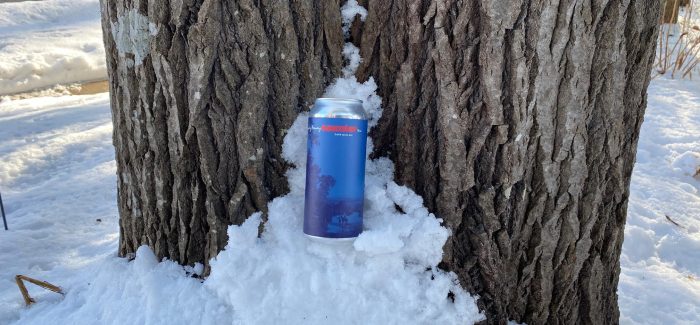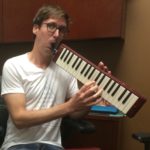 The paradox of a dark beer somehow also being light it hard for many to digest. Most commonly, people think of the world's most famous stout, Guinness, as a heavy beer, despite it's 4.2% alcohol and calorie count similar to Mass-Produced Swill Lite. A nice light Witbier is great when the summer sun is shining on you, but what about on those blustery winter days where snow and freezing rain make you want to build a blanket fort and watch 10hrs straight of Lord of the Rings? Suarez Family Brewery may have the solution for you in Saunter, an English Mild Ale that is the flavorful light winter warmer you need.
Suarez Family Brewery excels in creating nuanced, featherweight offerings that focus on freshness and the integrity of the ingredients and brewing process. With highly-touted Pilsners and Pale Ales and Lagers complementing a top-notch Wild Ale game, Suarez is consistently pumping out crushable delights. Not afraid of embracing styles that aren't exactly lighting up the trade boards, this Upstate NY outpost delivers time and time again.
View this post on Instagram
Nothing Mild About This English Mild
That being said, there a few people who are going to burst into a supernova of excitement at the mention of an English Mild Ale. At best, the word "Mild" makes you recall a lame date where the other person admits that they can't handle anything spicy. At worst, flashbacks of your first flat, warm, 2% beer at a London pub flood your senses. Luckily, as soon as this dark caramel beer pours out, negative notions are dispelled quite rapidly. The nose has hints of rustic baked bread, toffee and some roast coffee, conjuring the warming feel of a sticky pudding or a cozy cafe. It's inviting but not overpowering.
The beer hits your mouth like malty cotton candy, giving you those toffee coffee hints but then dissolving rapidly, leaving your tongue demanding like a spoiled child for the next sip. Despite that malty sweet profile, this beer remains feather-light, somehow refreshing while delivering dense flavors. Best of all, it's not overly sweet, and consuming this rapidly doesn't feel like chugging one of Buddy the Elf's four main food groups. It's the perfect beer to crack open relaxing in front of a freshly-lit fireplace or while aggressively snowshoeing. At 4.2%, you can keep the party going without the full belly that comes from a BA stout, but still get those darker flavors that you crave during those months when the sun is down before you get home from work.
View this post on Instagram
This, along with many of Suarez's dark lagers and ales, are a great choice for avant, pendant, or après ski, but Suarez beers may not be the most accessible if you live outside NY. Weathered Souls (TX), Bierstadt (CO), and Enegren (CA) are just a few examples of other great breweries around the country that make some lower ABV styles packed with flavor. Instead of ordering that hazy pale, next time try out something different – you may enjoy the change of pace!
---