No Comments
A California Craft Beer Veteran Retires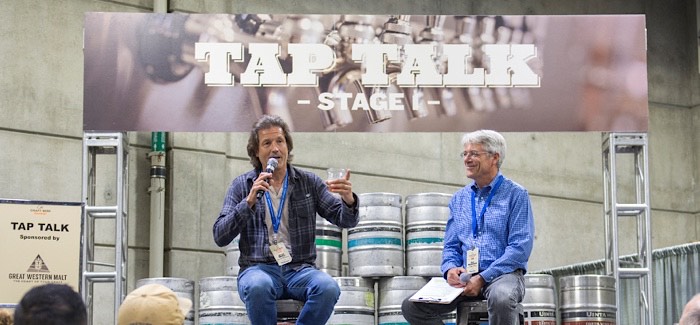 If asked about the most influential people in California's craft beer history, names like Fritz Maytag, Ken Grossman and Vinnie Cilurzo might top the list for many of the beer enthusiasts. However, away from the public eye, Tom McCormick has had an immense impact on the success of craft beer.
Tom has been involved with craft beer since 1982 when he began his pursuit of opening his own microbrewery. However, things didn't go quite as planned at that time. In 1984, he started McCormick Beverage, a distributor that only worked with craft brewers. In 1994, he sold that business and created a craft beer educational seminar, teaching classes at the American Brewers Guild, UC Davis Extension and provided consulting services to both brewers and distributors.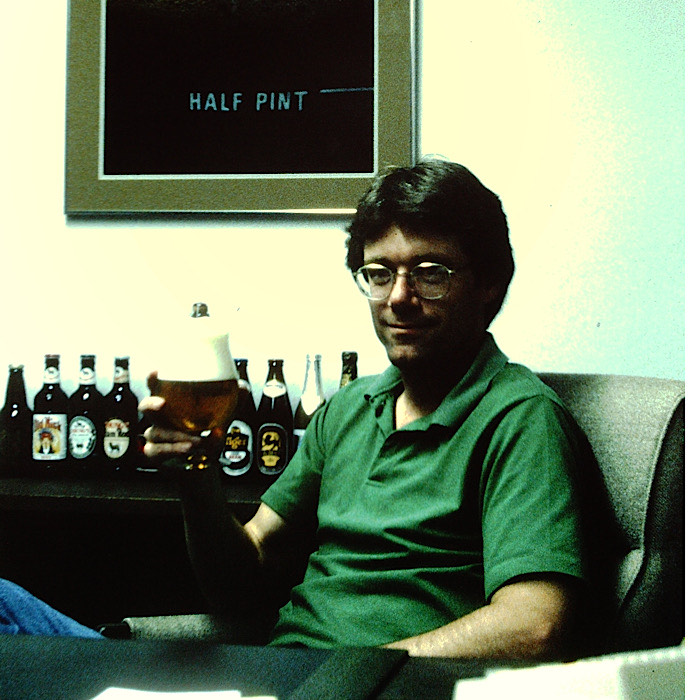 In 1997, he co-founded Wolaver's Organic Ales. He also became an online editor for Beer Week and helped develop the go-to industry resource website, ProBrewer. In 2006, he became the Executive Director of the California Craft Beer Association (CCBA). 15 years later, Tom is stepping down from that role.
Peter Hoey, co-owner and head brewer of Urban Roots Brewing, said, "People outside the industry may not know Tom, but no one has done more to facilitate small independent brewers access to the market, encourage the sharing of brewing and business knowledge and cultivate a culture of respect and responsibility."
I had a chance to discuss craft beer with Tom: where it has been and where it is today.
PD:

You've had a wide and varied career in craft beer. Do you have a favorite time or job?
Tom: My favorite time was definitely when I first got into the industry during the 1980s. It was an exciting time. We were trailblazing and doing things that no one had really done before. In the process, we were taking on corporate brewers with enormous budgets and power. Most people thought I was crazy and were certain that it would fail. Only a very small sliver of consumers at that time knew what authentic beer was, and it took an enormous amount of education to expose retailers and consumers to what good beer was. Since then, craft beer has become a household word and is mainstream. None of us in the early days ever imagined in our wildest dreams that craft beer would become what it is today.
There have been many changes in craft beer. Have any changes or trends caught you completely off guard?
There are many changes that have surprised me. The first was the arrival of "suits." During the '80s and most of the '90s, we were all a merry band of pranksters. It took an esoteric and quirky personality to take on something as unproven and unknown as getting into the craft beer business. We were revolutionizing beer culture in America – but we were still under the radar. In the late '90s we were "discovered" and people in business suits starting showing up at the Craft Brewers Conference. Suddenly there was a surge of people getting into the industry for the money and not for the love of beer. It really changed the landscape. Another change was when global brewers started buying craft breweries. In an odd way, it was a testament to our success. But I never would have imagined that huge global brewers would buy tiny little craft breweries.
The Craft Beer Summit has to be one of the best beer programs in the Country. How does it make you feel to be part of such a successful program?
The California Craft Beer Summit was designed to be the next generation beer event. I wanted to a gathering of people who love craft beer that was different than a typical trade show or conference, or beer festival. I personally really enjoyed how it worked out, and I hope others are more creative with trade shows and beer events once the pandemic is behind us.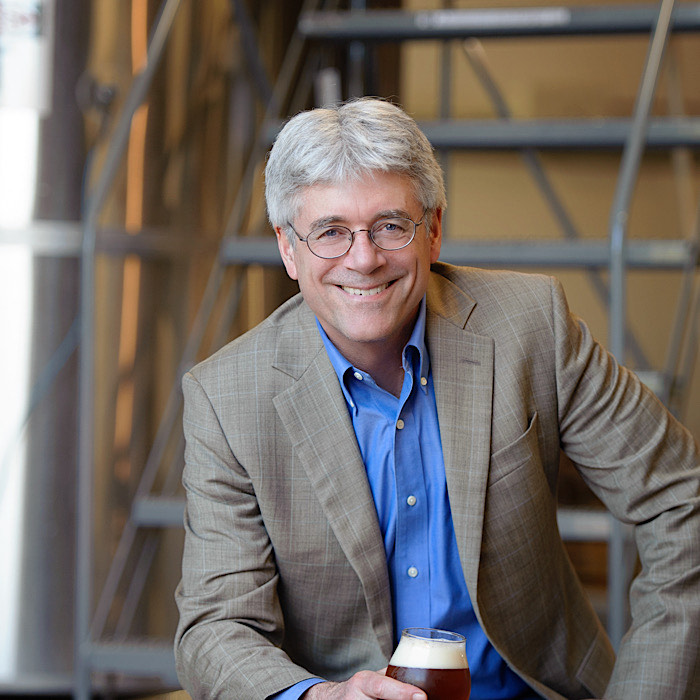 We've heard forever that competition in beer is good. Do you think there is a limit to how many breweries a city or area can support?
Yes. There is a limit to everything. I don't think we have hit that limit, but a brewery on every corner would not be sustainable.
Covid has brought some positive changes to alcohol sales, including "to-go" cocktails. Do you feel the changes are good? Do you think the State should keep the "to-go" and home delivery after Covid is under control?
Home delivery of beer and wine was already allowed in California and should absolutely be allowed in all states. I don't see anything misguided about allowing cocktails to go on a permanent basis as long as certain restraints are put into place, such as controlling access to minors.
There has been a lot of talk about craft beer being more inclusive of minorities and women. How do you feel California craft beer has been in addressing these issues?
We can and should do better. The CCBA has tried to set an example by having a diversified board, and we have added talks and seminars around this topic at our conferences for well over a year. But there is still a lot the CCBA and the industry can do to improve. I look forward to a future in which there is much improvement.
What was the brewery or beer that made you think, "I need to part of this industry"?
The beer was New Albion. I had been trying all kinds of authentic imported beers while I was in college, but trying New Albion made me realize that good beer could be made locally by small breweries. But what really made me realize that I wanted to be part of this industry was not a beer or a brewery but the "people." In 1983, I took a road trip to visit every craft brewery in the western U.S. and Canada (there was only about eight total and I visited all of them in six weeks). At every visit, the people were amazing. They took me into their homes and their breweries and showed me everything about their businesses. They were all just incredible, passionate, interesting and kind people. I was really hooked by that and knew that I had to be part of it.
What are your plans for retirement? Will you still be involved in craft beer?
Of course I will be involved with craft beer! I will still be involved to some extent with the CCBA. And I'm volunteering my time with the Brewers Association as a mentor to a couple of state guild leaders. I really believe in the importance of advocating for our industry on a state-by-state level since that is where most of the alcohol beverage regulatory structure is determined. I hope to do more to help the state guild network. I'll also be doing some work for ProBrewer.com, which I was involved with on a couple of different levels in the past. And I'll be spending time road-tripping and exploring the backcountry throughout the U.S. and Canada. And, of course, attending beer conferences.
* * * * *
California beer drinkers have seen a massive shift in breweries, quality, and culture. We have Tom McCormick to thank for much of the positive changes. It's good to know Tom won't be far from beer and we wish him a happy retirement… cheers!
---