No Comments
Suarez Family Brewery | Crescent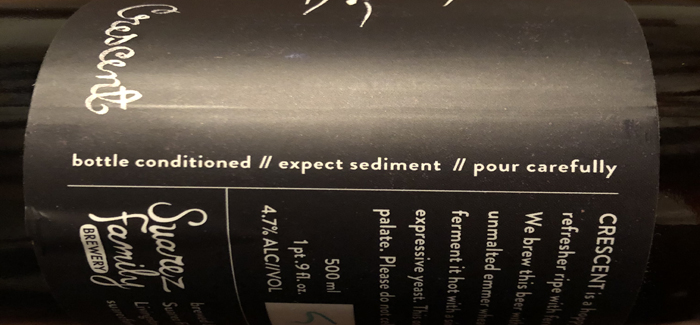 Suarez Family Brewery focuses on three broad styles including, per their website, "ales of mixed fermentation, unfiltered lagers and other crispy little beers." The brewery specializes in making refined, humble beer, a unifying theme connecting these styles. Crescent, their "Belgian inspired refresher" is no exception. Though just a few years old, Suarez Family Brewery has demonstrated mastery that often takes decades to acquire.
While it is brewed with a single strain of yeast, Crescent fits under the mixed fermentation side of Suarez's production. With these beers, the brewery highlights unique ingredients; in this case, Suarez shines a light on an ancient form of wheat known as emmer.
Emmer is a type of farro, related to spelt, and is not as readily available as other brewing grains. The name, Crescent, is a nod to the emmer's historic connection to the Fertile Crescent region of the Middle East. Half of the grain bill is comprised of emmer from Thrall Family Malt in Connecticut, while  the other half is American two-row malt. Nicely hopped with low-alpha, traditional German hops, Crescent pours clear with a golden color and good head.
With small kernels and larger husks, emmer makes brings to mind six-row barley. Perhaps it's because of this that the beer boasts a welcomed bite, as well as a slight nuttiness.
The farmhouse-style yeast is unique, but has some classic and recognizable attributes (think Brasserie Dupont). "We love it for its dryness, pepperiness, herbaceous character, and its tart lemony qualities," says Dan Suarez.
Characteristics from the yeast and hops work harmoniously to create a complex yet subtle floral aroma with a touch of apple and black pepper. Crescent is effervescent, dry and tart. A beer nerd could discuss it at length, but this ale is best employed as a companion to conversation rather than the subject.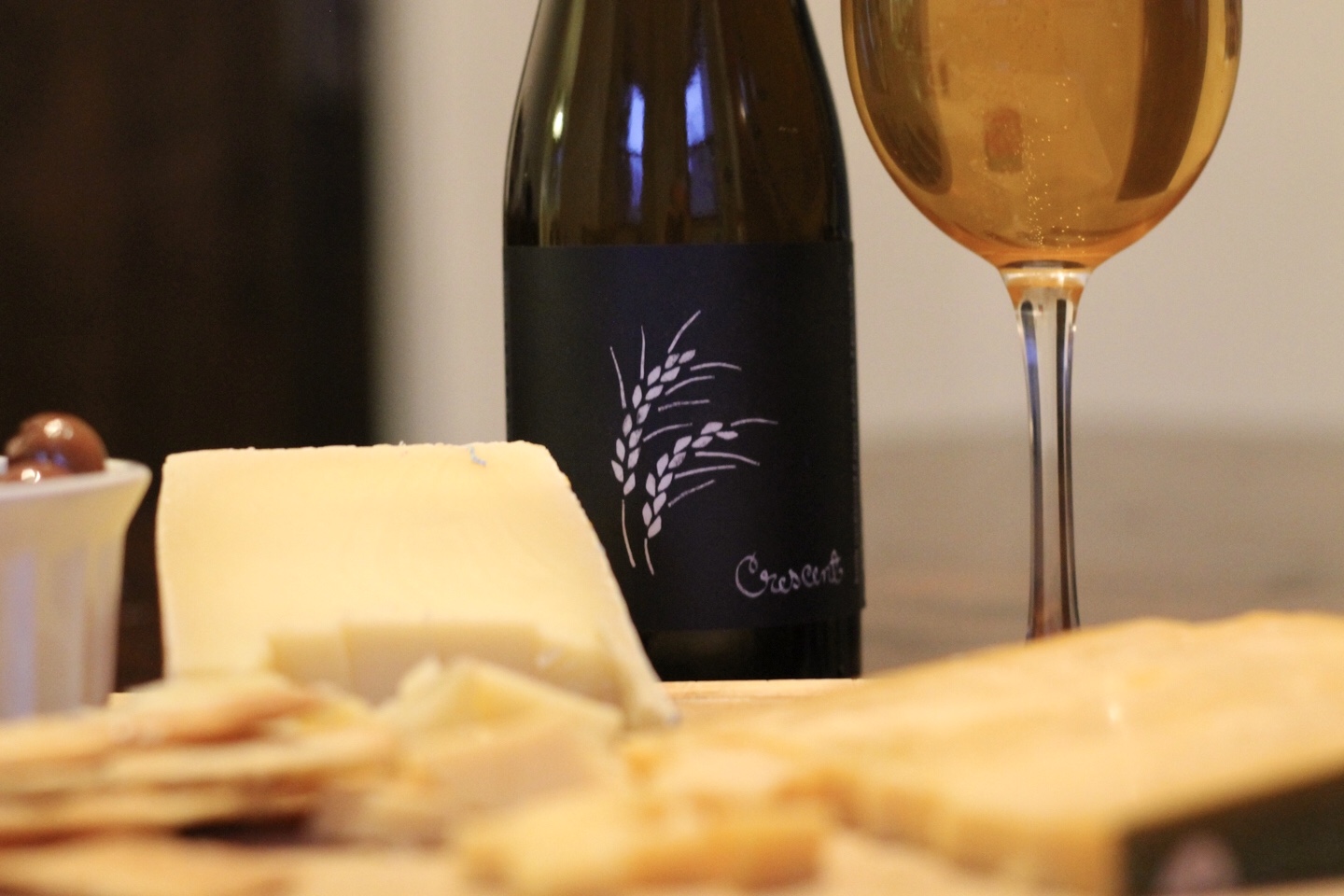 One might call it a Saison, Farmhouse Ale, Grisette, Witbier, or even a Belgian Single or Golden, and there's merit to all of those. However, Belgian-inspired refresher is an apt description, and less likely to stir debate on beer twitter. You could also call it a table beer, especially with its ABV at 4.7 percent, and sitting around a table with friends, a hunk of cheese, and a bottle of Crescent is a more than ideal way to spend an afternoon.
The inspiration for this beer was simple. According to Suarez, "I just wanted to take emmer for a test-drive, so to speak, [and] with something that wasn't too funky or barrel aged." Fermented in stainless steel, this beer is lagered for two months then bottle conditioned for another three prior to before release.
In some ways, the 500mL bottle seems perfect, but at the same time, a six-pack would also be appropriate based on the fact that one could enjoy several of these beers at a time.
While not part of their regular lineup, Suarez would like to make Crescent at least once a year. If you want it, you'll need to make your way to the brewery. It's worth the trip.
---