No Comments
Roughhouse Brewing | Sordid Nature Dark Saison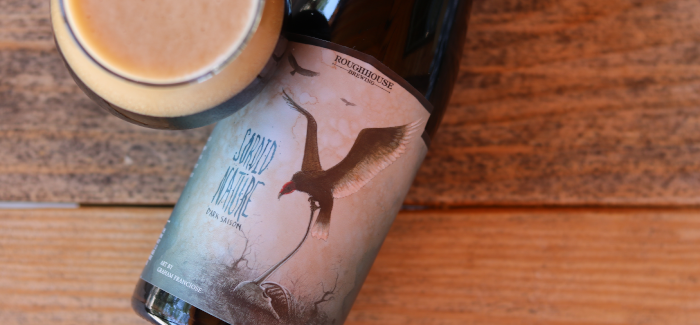 On a recent trip to Austin, Texas, my wife Jenna and I paid a visit to Roughhouse Brewing in nearby San Marcos. Alex Pasternak, co-founder and creative lead, was gracious enough to show us around the brewery during off hours and let us sample some Roughhouse beers, including their Sordid Nature Dark Saison.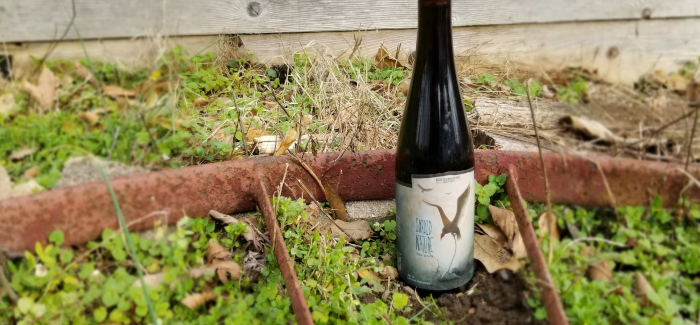 "We're a small, family-run brewery," Alex told us. "We're just trying to make a living, work hard, and work with our hands." The brewery's website echoes what Alex told us: Roughhouse "represents the playful and loving familial aspect of our lives coupled with the old, rustic qualities of home and our history." This vibe reminds me of how I grew up, on a Kentucky farm, roughhousing with my dad and brothers in the barn, then heading back to our rustic old farmhouse for a farm-fresh dinner around a large, wooden dining room table.
Alex and her co-founder husband, Davy Pasternak (who also serves as Roughhouse's head brewer), wanted to evoke the feel and taste of farmhouse beers they enjoyed drinking but often had a hard time finding. "What we wanted to do," Alex said, "was hearken back to the days of farmhouse brewing, using yeast that's very expressive of the land to brew beer that is super dry, crisp, and drinkable."
Their first step in accomplishing this was to incorporate flavors directly from the 50-acre family ranch on which the brewery sits. They've never had to purchase yeast for their beer, but instead use a yeast strain "captured" from local flora. After gathering various flowers and bits of tree bark to inoculate wort samples with wild yeast, they settled on a mixed culture yeast from nearby juniper trees. The yeast provided the earthy, spicy, farmhouse feel they were seeking, and has been employed in every new beer they've brewed since launching in early 2019. Their goal isn't to create sour or tart beers, so they use a microscope and petri dish to ensure that their yeast only has Saccharomyces cerevisiae and no Brettanomyces.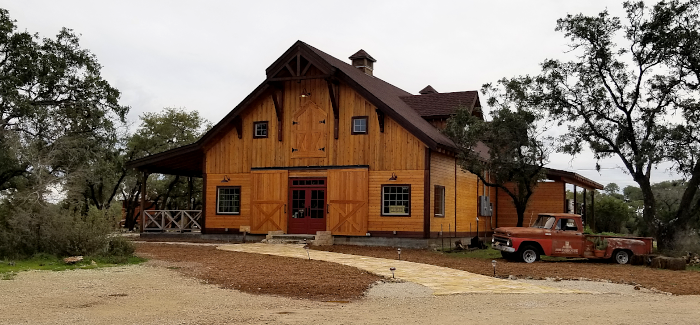 Sordid Nature Dark Saison is comprised of mostly English malt, along with some specialty Belgian malt, and is minimally hopped with Magnum and Fuggle hops. The flavor is a bit reminiscent of a porter or a brown ale, but is very much its own thing. The dark Saison style, I should note, is fairly open to interpretation, but should always be a bit dark, a bit roasty, a bit malty, and not too hoppy. As Alex puts it, "We were eager to see how our yeast culture expressed itself with a beer like this, which is by no means a traditional farmhouse ale. As a result, it's drier than a traditional English Porter but still has the same notes of chocolate and coffee. The name for the beer is inspired by the darker and unpredictable side of nature."
When I cracked open a bottle, each sip was reminiscent of something I had learned about the brewery. (Full disclosure: I was given a bottle during my visit, but I would buy it in a heartbeat.) The initial pour boasts a nice head with good lacing, and just enough carbonation for the style. The first sip delivers an earthy richness that dries out quickly. While there is a bit of lingering, funky spiciness, those flavors aren't as overpowering as they might be in a spontaneously fermented farmhouse ale. I also detected hints of rye and pumpernickel, as well as notes of chocolate, coffee, and a bit of toffee. The finish revealed hints of fruitiness along the lines of raisins or plums. A smooth sipper, the bitterness on this beer is very minimal. Despite its high ABV (8.8%), the alcohol comes across as pleasantly warming, making the beer a deceptively quaffable (be careful!).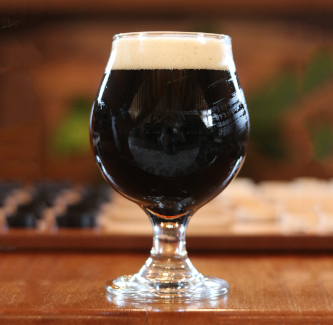 Unfortunately I was a day too early for a collaborative brew day with fellow Austin-area farmhouse funksters, Jester King Brewery. Fun fact: When the Roughhouse Brewing property was surveyed, they discovered a cave running underneath, and dug an entryway to that cave near the brewery. Eventually Alex and Davy plan on barrel-aging spontaneously fermented beer in the cave as part of their "Underground Series." Roughhouse's first collab with Jester King will likely result in a beer with a greater degree of funk than their standard farmhouse ales. The two breweries hope to release the first batch sometime in 2021.
Sordid Nature is only available in the Texas Hill Country region (South Central Texas), either at the brewery or at the retail locations listed on their website. If you can visit the brewery to try some, along with their other beers, I definitely recommend it.
---