#lowhopped Archives – PorchDrinking.com
May 19, 2020 | Jereme Zimmerman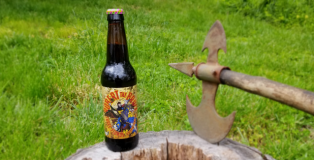 As winter turns to spring, the weather can be pretty deceptive—particularly in the Midwest. Depending on what the weather has decided to do each day, it can go anywhere from warm and sunny to a bit chilly to downright cold. If you're the type of beer drinker who enjoys matching the beer you're drinking to the weather outside, what are you supposed to do? This is where a beer like Robert the Bruce from Munster, Indiana's Three Floyds Brewing comes in. A full-bodied Scottish-style ale with an IBU of 24 and an ABV of 6.5%, it's warming and malty, yet just light enough to sip while lounging on the porch as the evening turns from warm to chilly.
March 5, 2020 | Jereme Zimmerman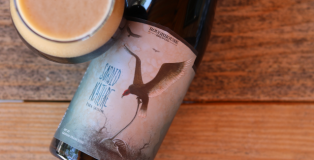 On a recent trip to Austin, Texas, my wife Jenna and I paid a visit to Roughhouse Brewing in nearby San Marcos. Alex Pasternak, co-founder and creative lead, was gracious enough to show us around the brewery during off hours and let us sample some Roughhouse beers, including their Sordid Nature Dark Saison.