No Comments
3 Floyds Brewing Co. | Robert the Bruce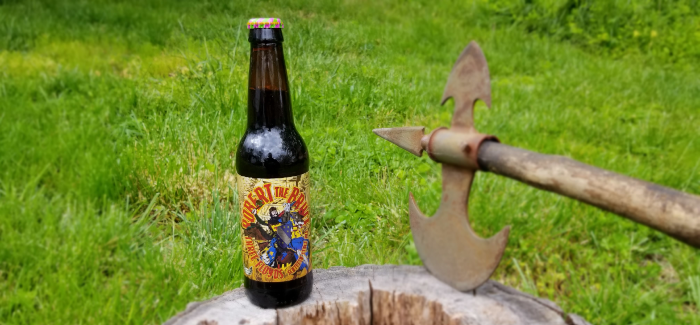 As winter turns to spring, the weather can be pretty deceptive—particularly in the Midwest. Depending on what the weather has decided to do each day, it can go anywhere from warm and sunny to a bit chilly to downright cold. If you're the type of beer drinker who enjoys matching the beer you're drinking to the weather outside, what are you supposed to do? This is where a beer like Robert the Bruce from Munster, Indiana's Three Floyds Brewing comes in. A full-bodied Scottish-style ale with an IBU of 24 and an ABV of 6.5%, it's warming and malty, yet just light enough to sip while lounging on the porch as the evening turns from warm to chilly.
Scottish ales, like all styles, are not all created equally. The ABV can vary considerably, but anything over 6% is usually categorized as a "Wee Heavy," which describes this beer perfectly. It initially feels deceptively light, but as it goes down it starts to feel… well… a wee (bit) heavy. It pours a light amber, with a light lingering frothiness. If you're a malt lover, the first sip will immediately bring a smile to your lips. It's not overly complex, but there's a lot going on.
Toasted biscuit, caramel a bit of toffee and dark cherry, perhaps some sweet plum? Each drinker's taste buds may notice something a bit different, but the minimal use of hops allows the malt to shine. A bit of bitterness sneaks in after a few seconds, but only enough to serve as an afterthought to the malt. This style is from Scotland after all—not exactly an area known for hops production.
So, grab an ax and a beer—put the ax down—and chill on the porch with this delicious offering from Three Floyds Brewing. If you're in the area, they offer curbside, contactless beer, spirits and merchandise pickup from their brewpub at 9750 Indiana Parkway in Munster, IN. However you're able, give this excellent craft brewery a try.
https://www.instagram.com/p/B_vAkkCp3NG/
---