No Comments
Beers For Gaming | Firewatch & Woodland Chill Cold IPA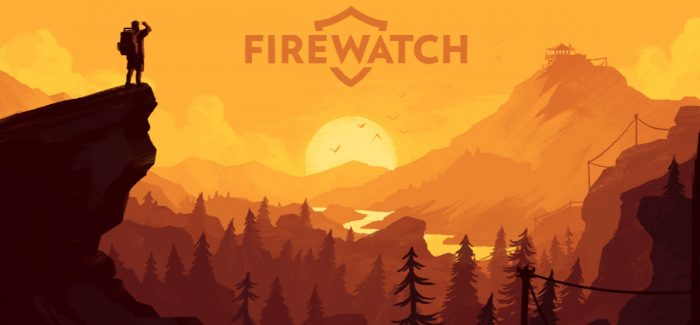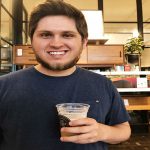 Some games might draw you in with intense action, or a complex mechanic, whereas some games are simply there to tell a story and leave an impression. Firewatch, a 2016 game from Campo Santo, is a compelling adventure game that wonderfully mixes in mysterious interactions with incredible dialogue and perfectly scored music all set against a picturesque backdrop of the Wyoming Wilderness.
The game opens with a short narrative setting your character, Henry (voiced by Rich Sommer) at a bar in Colorado. He meets Julia. Then, you spend roughly 15 emotional and gripping minutes making choices and watching life run its course. There are a few short sections that break up the point-and-clicking which allows Henry to begin his journey into the wild. It also gives you your first view of how gorgeous this game really is. The vibrant colors stretch across the screen and paint a perfect world that really peaks around dawn or dusk.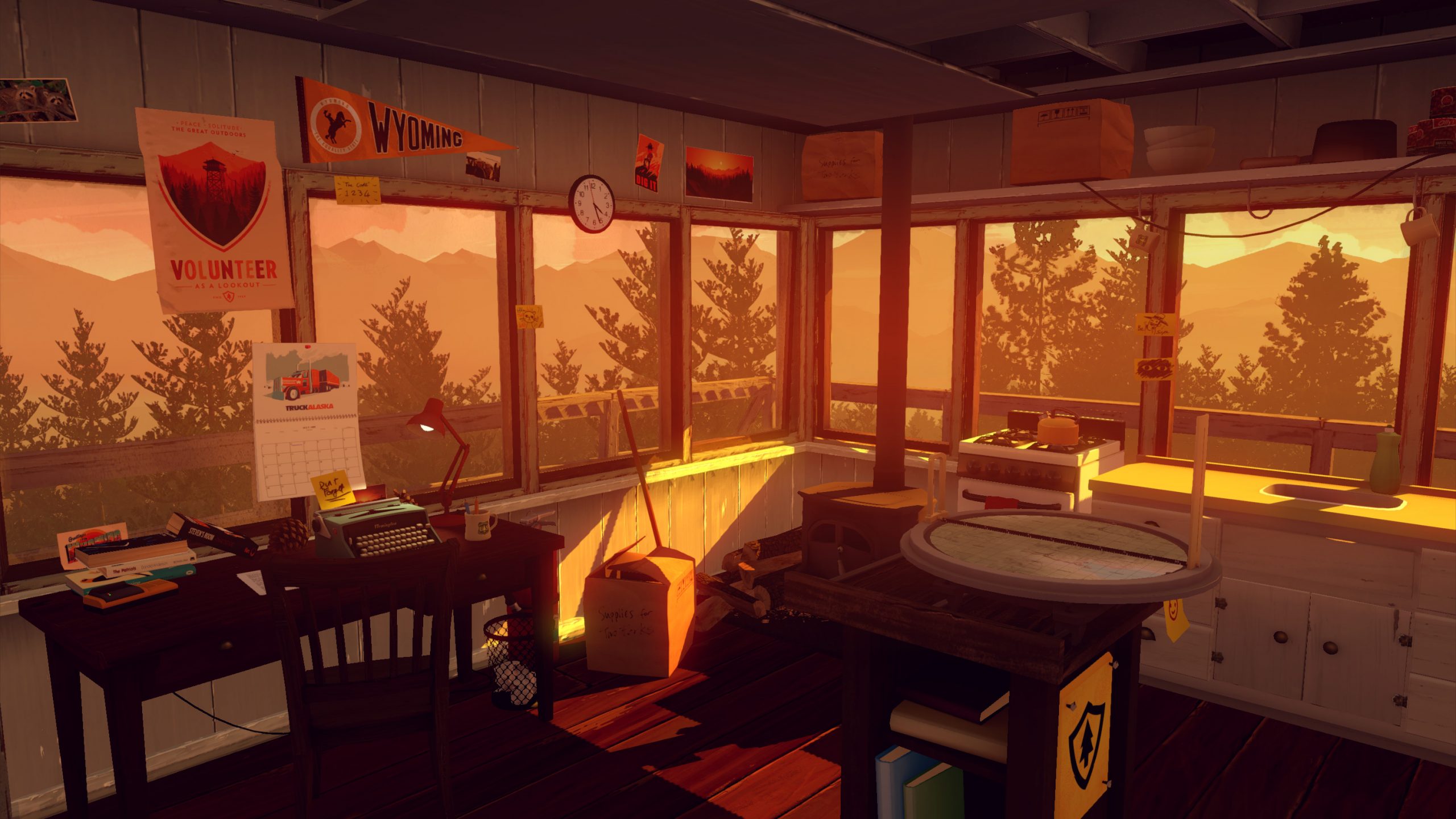 Once your choices are made and you've started your hike to the tower, you'll get a good feel of the game and its ambiance until you sleep the night away. When you leave the tower in the morning, grab your digital backpack and walkie-talkie and a beer for your journey to the pond. The best beer to grab is Alarmist Brewing's Woodland Chill Cold IPA.
View this post on Instagram
As you're walking down the trail to the lake and joking with Delilah, you're likely to feel immersed in the beautiful wilderness of Shoshone National Park. The banter with Delilah is the true bright spot of Firewatch, and the early stages of this relationship makes for callbacks and memories in just a few hours as you progress.
Woodland Chill Cold IPA is the perfect beer(s) for your journey as tons of fruit –lemon, orange, tangerine and honeydew– all complement the Citra and Simcoe hops. Woodland Chill is 7% ABV and fermented on Lager Yeast rather than Ale Yeast, and is great for sipping in between radio conversations as you approach the shenanigans at the lake. Once you've dealt with the pesky kids, grab your Woodland Chill for the trek back to the tower.
The label of Woodland Chill echoes the sentiment of Firewatch. The pastel purple mountains set against the dark forest trees and setting sun creates a soothing calmness that draws you in like the Shoshone did Henry. There's a sense of mystery and excitement — a new beer and style — similar to some of the hard conversations and fun callbacks throughout the dialogue and the growing belief of a fire or something more happening around Henry.
View this post on Instagram
Wait — did you see that? That figure? IYKYK, but if you missed it, then you might have saved yourself a little scare. Regardless, once you're back and the next day is started, it's a good point for another beer. You'll probably need one, anyway, because things might get a little weird soon.
After the loading screen, the familiar click and static of your walkie will jar Henry awake as Delilah already has a day's worth of task for you to do. The wonderful agony of Firewatch lives in these moments, as you hastily return rebuttals or put up a guard on your past. Sometimes, you can simply say nothing at all whereas other times the timing of the joke is too good to pass up. Regardless of the day, you'll leave the tower, walkie and compass in hand, as the summer days get more and more mysterious.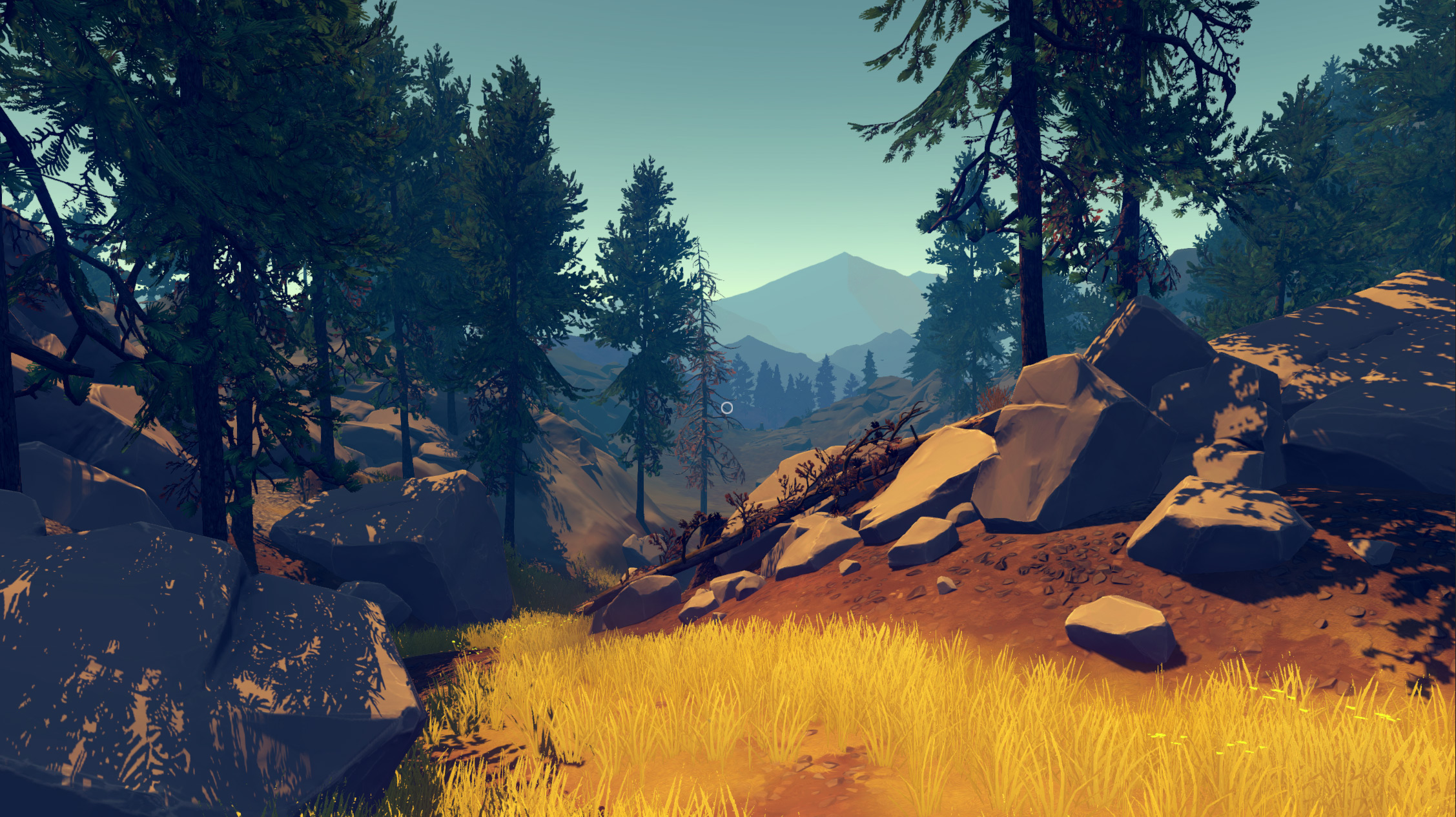 From this point, you've seen glimpses of why Firewatch is an incredible narrative to experience. The setting and illustrious colors of mountains and forests, and the quick-witted banter both from and to Delilah makes every trek from the tower a true treasure. It's really an experience that is hard to describe unless you've felt the sadness, joy and excitement of that suspenseful summer. For those who pay attention to details in seemingly meaningless conversations, a room of rewards will give you an appreciation you didn't expect in the last few moments. Also, don't be afraid to use up the roll of film on that camera.
You could hit the save button and walk away, but in my opinion Firewatch is best played in one sitting. On average, you're looking at three and a half hours or so for a playthrough. So, get comfortable and keep a Woodland Chill close as you experience Henry's summer at Shoshone National Forest.
---