No Comments
Epic Brewing Co. | Oak and Orchard: Release #11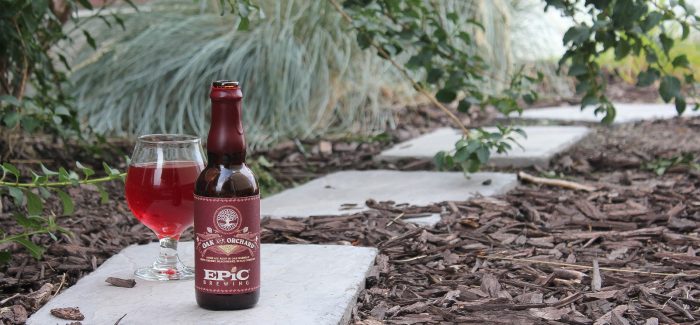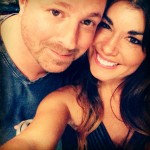 Oak and Orchard Sour Ale with Blackberry, Black Currant & Cherry
Epic Brewing Co. has done it again! Their Oak and Orchard lineup now includes another excellent seasonal beer incorporating high-quality ingredients. With this Cabernet Sauvignon inspired introduction, Epic pulls out all of the stops. They've added blackberry, black currant and one of our favorite sour complements, the all mighty cherry. Coming on the heels of the popular Strawberry Rhubarb in the same series, every subsequent modification proves Epic is catering to eager taste buds of sour beer lovers.
ABV: 6.5%
As a result of careful research, each unique formula is geared to ensure the maximum level of flavor and quality. Once the blueprint for this variant was constructed and the foundation was churned, it was not complete by any means. These masterminds aged the unfinished recipe on oak for months, waiting to add the fruit. As a result after the addition, the blessing came to deliver the goods to the public.
Although most versions don't cosmetically look alike, the branding is so on point it clearly identifies the line and which brewery produced it. All Oak and Orchard variations come in a beautifully recognizable waxed topped 375ml bottle. The presentation alone makes it both difficult to want to crack open and intriguing to break into. However, as with all anticipated good brews, we mustered up the courage to disrupt the wax seal.
While pouring the cold brew, a brilliant ruby red liquid dispenses forcibly into the tulip glass. Because the beverage has slight evidence of carbonation, it forms a slick coating along the rim. Without a doubt, a strong, tart aroma of blueberries with an earthy funkiness rush to the forefront. Brewed with a hefty backbone of white wheat and spelt contributes to why small sips remind us of sweet bread topped with a mixed berry jam from our youth. While true to the lineups style, this beer finishes with a fun as hell smack on the lips tartness.  As this roller coaster takes its final turn, we are ready to jump back onto the track and ride again.
When Epic Brewing initially announced the Oak and Orchard procession, they committed to showcase fruits and barrels in unique and interesting ways. And they maintain to deliver this promise in the most consistent manner. Certainly many breweries are doing their best to integrate different hops. But Epic's master mixologists prove how special fruit blends are and how they can be enhanced by dedicating sometime in the wood vault.
As always, we look forward to the next enjoyable selection. Cheers!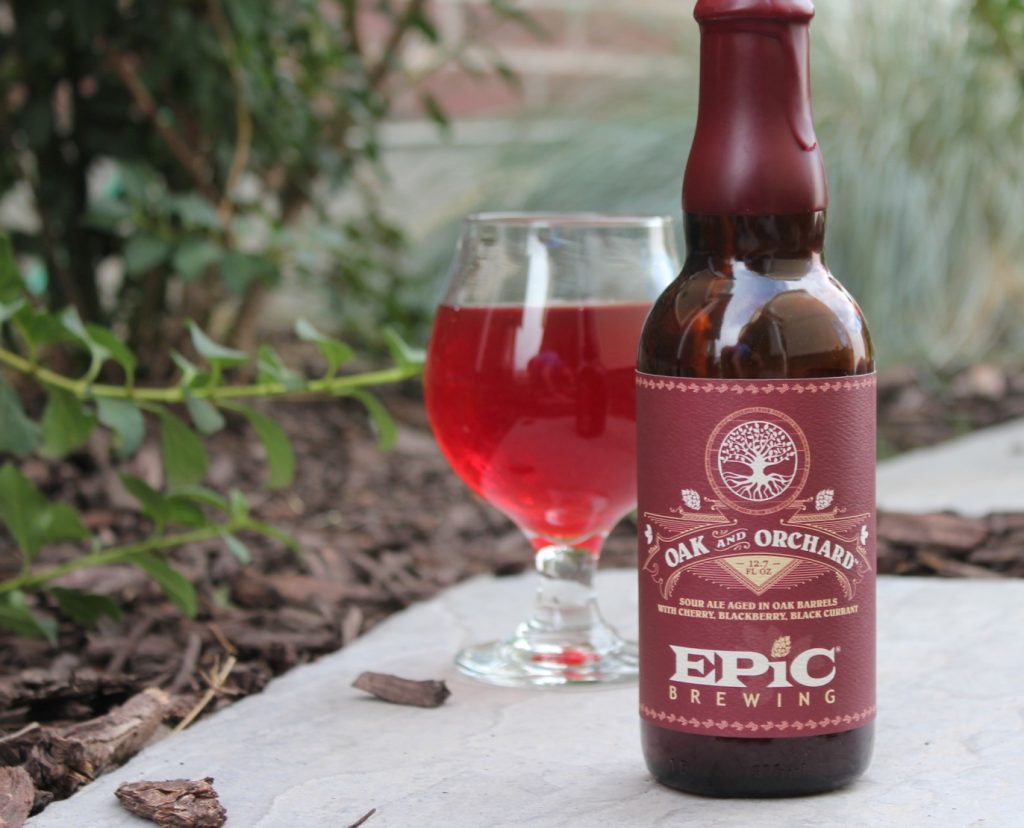 Chris & Sylvia are a #craftbeercouple who love everything beer! Check them out on Instagram @chrishollands & @sylily
---