No Comments
Bear Republic Brewing Co. | Racer 5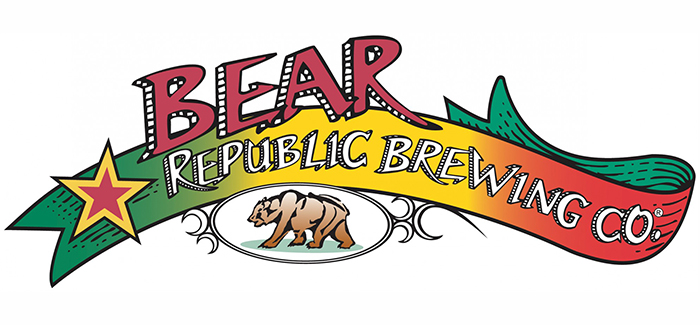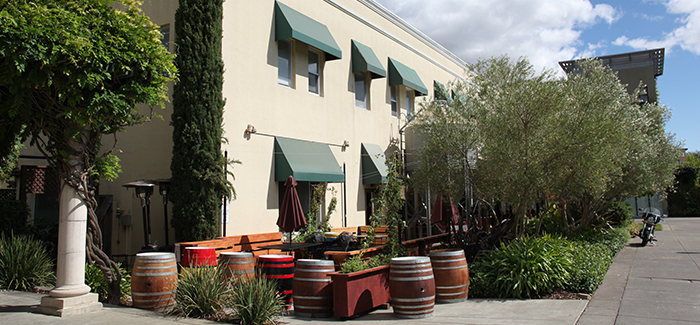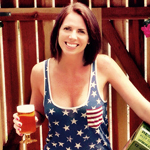 ABV 7.5%  | IBU 75
I moved to the Bay Area in the fall of 2011 and I soon discovered my love of good, local, craft beer. Most bars in the Bay Area offer Northern California staples even if their beer selection is not very diverse or "crafty." The drafts typically include an IPA from at least one of the following: Anchor, Bear Republic, Drakes, Lagunitas, Sierra Nevada or Speak Easy. My interest and intrigue with the hop flavor and IPAs was piqued as I experienced more and more of these local favorites. Through my trials and tribulations, a clear favorite emerged. The Racer 5 IPA from Bear Republic Brewing Company quickly became my go-to beer.
Racer 5 looks and smells as great as it tastes. It has a gorgeous, hazy golden hue, topped with a pure white foam. The nose is full of tropical citrus fruits, pine, and a slight biscuit malt. The lower carbonation of Racer 5 is similar to an English-style ale, but the hop flavor is strong and layered, that ends with a taste that is undeniably West Coast. The strong and layered hop flavor comes from the Chinook, Cascade, Columbus and Centennial hops used, as well as American pale and crystal malts. The finished product is nothing but spectacular, and easily one of the most popular IPAs in the Bay Area. If you ever find yourself in Sonoma County, north of San Francisco, make your way to the brewery and enjoy the freshest Racer 5 anywhere.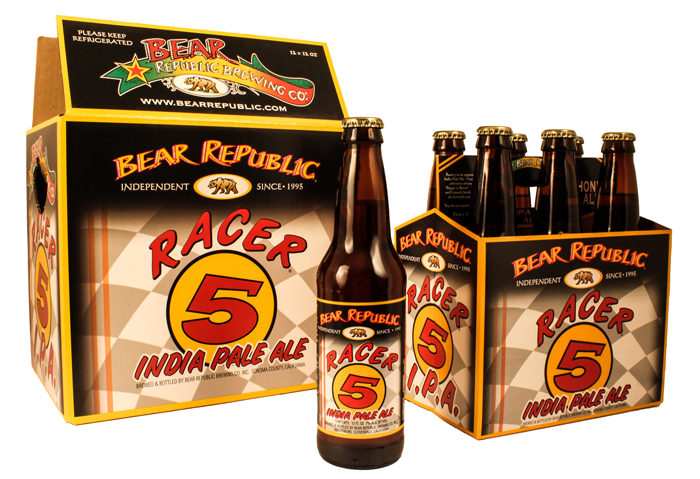 Sonoma County is most known for their wines and their Nascar Racetrack. You can find Bear Republic Brewing Company in Healdsburg; a picturesque town nestled into the rolling hills. Bear Republic has made award winning unfiltered beers for twenty years. Most of their beers have a racecar theme, paying homage to the famed racetrack nearby. Racer 5 is by far their most popular beer and if you ask Bear Republic how they feel about their beer, they claim: "There is a trophy in every glass!" You can enjoy this IPA on draft, in 6 and 12 packs, or in 22 ounce bomber bottles. A case of Racer 5 opens up to "Make Beer, Not Bombs" on one flap and "Honest Ales" on the other side. If you are heading to the Bay Area, I would highly recommend enjoying the Racer 5 paired with soft cheeses, roasted artichokes, spicy food, poultry and seafood. Bear Republic Brewing Company offers you the option to enjoy Racer 5 at the source in their brewpub. Their premise is kid-friendly with children under 10 eating free on Thursday nights and dog-friendly allowing your four-legged friend accompany you to their patio and beer garden.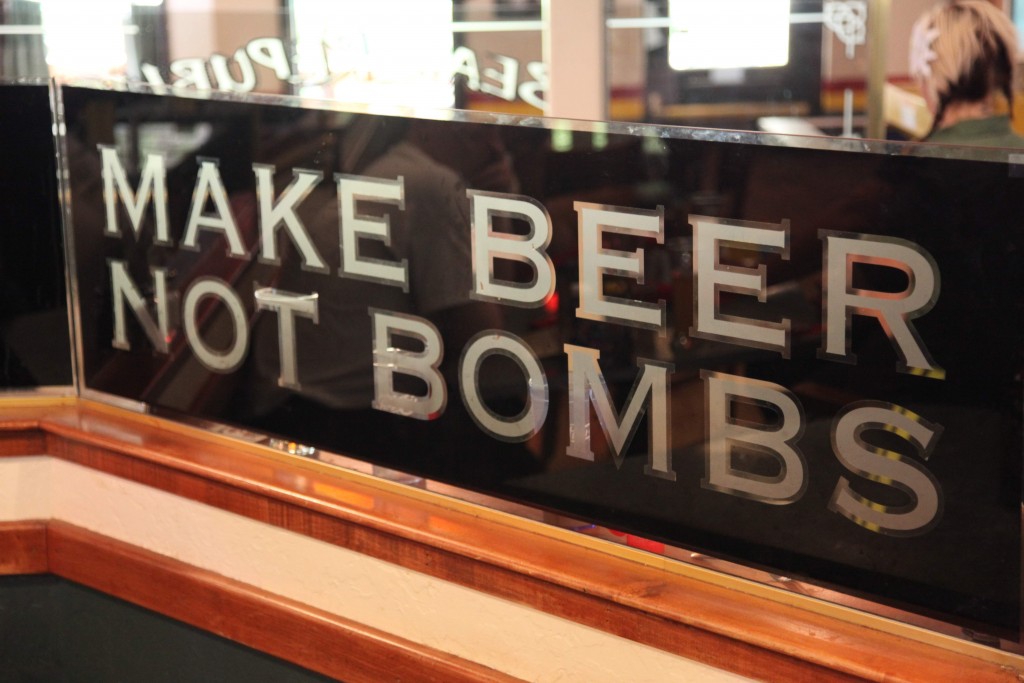 An important note on Bear Republic is their dedication to sustainability. A local cattle ranch receives their spent grain instead of sending it to landfill. In turn, the rancher provides wholesome meat to low income families as part of the "Range to Table" program. To battle the serious drought California is in, Bear Republic has worked vigorously to achieve a 3.5 gallons of water used per every 1 gallon of beer ratio, when the standard is typically 7 to 1. These are just two prime examples of why Bear Republic is a brewery you can get behind, besides their great beer. Bear Republic is a family-owned business that is environmentally conscious and responsible. You will not be disappointed supporting Bear Republic and enjoying a Racer 5.
You can follow my beer adventures on Instagram and twitter  @tapswithtor!
---