No Comments
Dogfish Head | Pennsylvania Tuxedo Spruce Tip Pale Ale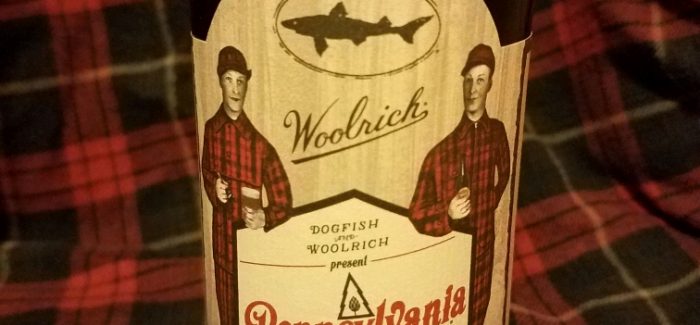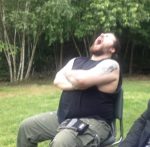 Another crisp day means another crisp beer. Autumn brings with it many things, ranging from flannels to hunting season. Dogfish Head, out of Milton, Delaware uses the season to their advantage with the spruce-infused pale, Pennsylvania Tuxedo.
Originally released in November of 2014, Pennsylvania Tuxedo is an 8.5% ABV, 50 IBU Pale Ale which pays homage to the flannel-suited hunters of north-central Pennsylvania. From the Dogfish Head website: "Brewed in collaboration with Woolrich, the beer is a seasonable concoction with a grassy citrus kick complemented by resinous conifer notes of fresh green spruce tips."
The beer pours a copper to bronze color with an off-white head that sticks around. Heavy lacing sticks to the glass. The smell is of heavy pine, spruce and tree sap that is so fresh and clean it almost becomes minty. Honey and lemon peel is also on the nose. Flavors of bright lemons, orange and fresh cut grass are first, followed by that dank, resinous spruce and pine. Dogfish claims Pale Ale, but this is trending into the DIPA territory. The brew is backed up with a full-bodied honey backbone that keeps it well-balanced yet incredibly oily. Carbonation is enough to keep these oils from becoming slick and cloying.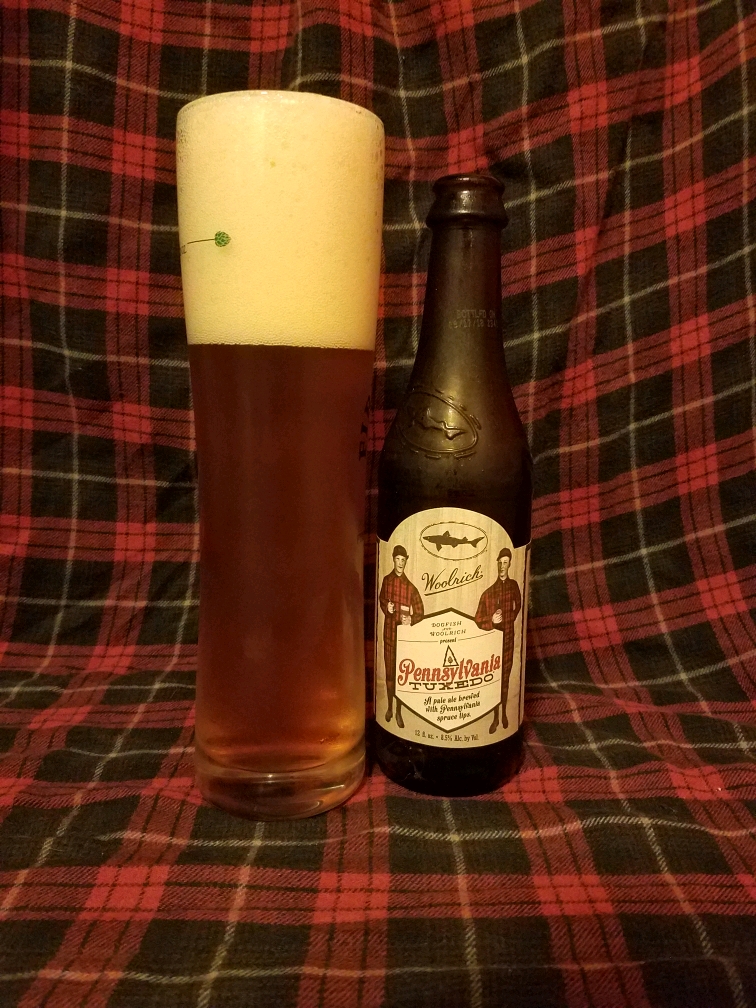 Pennsylvania Tuxedo is super-clean, fresh and herbal. The beer is a sleeper, and the ABV will surely catch up to you. It's a reminder that classic resinous monsters still exist in today's juicy IPA market, and the beer delivers the dankest and freshest characteristics I've had in recent memory. This "Pale Ale" will cut the upcoming cold with its pithy-herbal blast of grassy citrus and oily/sticky spruce. Best paired with sharp cheeses and smoked meats. Similar to the hunters this beer pays homage to, it will sneak up on you, and Dogfish Head makes great use of the seasonal ingredients. You can find it now through the rest of the season.
---