No Comments
Epic Brewing – Escape to Colorado IPA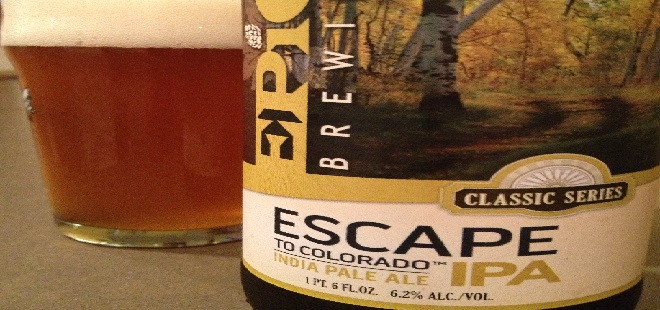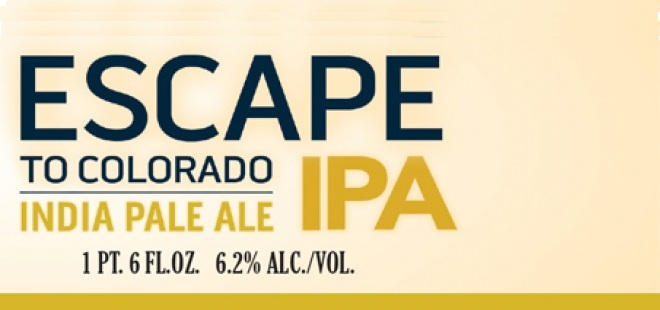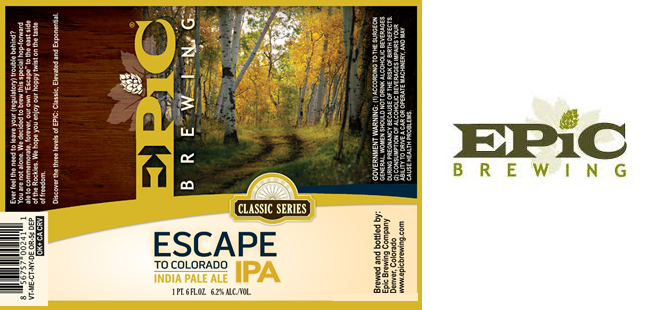 Epic Brewing – Escape to Colorado IPA
ABV: 6.2%
IBU: 55
Epic Brewing out of Salt Lake City, UT will open it's second location in Denver in a little over a month.  We'll have more on that soon, but in honor of their arrival to the Mile High City, they released four Colorado inspired brews last month.
Escape to Colorado IPA is a distinctly hoppy and bitter, reasonably strong American pale ale. It pours a deep gold, light copper tint with great head retention that persisted throughout the session. The aroma is big fruity, citrus and earthy pine characters. The Mosaic hops provide the round, fruity citrus aromas, while the Simcoe hops are bringing fresh Evergreen to the nose. And while there is also some peppercorn bite at the end of the aroma, it isn't too aggressively spicy.
The hop flavor is medium to high and packs in more of those fruity, piney aspects in this ale. The high levels of bitterness are balanced by the sweet caramel-esque malt. The bitterness rides through until the aftertaste but is not unkind. The medium to dry finish on this American IPA is honed in to-style as it is smooth and clean, crisp and refreshing. Because the mouthfeel does not lend itself to very much alcohol, this beer can be a great session beer for your outdoorsy travels or backyard cookouts. This will make a great end of summer/beginning of fall transition beer as well. Welcome to Colorado, Epic Brewing, welcome to Colorado.
RIYL: Avery IPA, Dogfishhead 60 Minute IPA or Alesmith IPA.