No Comments
Wallenpaupack Brewing Co. | Femme Brutale Brut IPA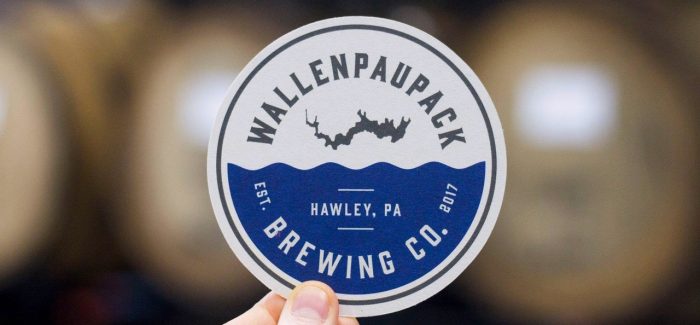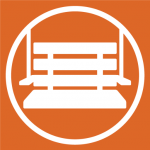 Strong as an ox.
Solid as a rock.
These phrases perfectly describe an up-and-coming brewery, Wallenpaupack Brewing Co. It's situated in Hawley, PA, close to the third largest lake man-made lake in Pennsylvania; follow the coast and its 52 miles of shoreline will lead you to some fantastic beer. Lake Wallenpaupack is a major recreational destination in the Pocono Mountain region. However, it was lacking a place that brewed some solid brews. Siblings Becky and Christopher Ryman noticed the need for a brewery around the lake and decided to get to work on offering the area something unique.
This popular lake brewery is now in its second year of operation. It offers a cool, industrial-chic taproom with delicious food. With its chill atmosphere, you can almost feel the lake breeze as you look at the windows. Wallenpaupack Brewing Co. also prides itself on using simple ingredients, utilizing local, Pennsylvanian-grown products as much as possible.
Femme Brutale Brut IPA
ABV: 6.7% | IBU: 26
While there, I decided to pick up some beer to take home and enjoy. Available in their take-out cooler was a 4-pack of tallboy cans labeled Femme Brutale Brut IPA. I'll admit, I had never had a brut style beer, so I was excited to try it out. Plus, the can features some killer artwork by @dan_nelson_usa, a tattoo artist based in Hawley.
Femme Brutale Brut IPA is brewed without boiled hops and is dry hopped during and after fermentation with Huell Melon, Hallertau Blanc and Galaxy hops.
This beer pours a bright, golden yellow, looking like a traditional style West Coast IPA. It has a nice aroma of citrus, melons and tropical fruits with a piney, hop scent in the background.
With the first sip, your palate is hit with the fruit up front as the melon flavor really shines through. A typical trait of the Brut IPA is its crisp and dry finish, like Champagne, and this one is no different. It's flavorful with a solid, dry hopped finish that ends with a bit of a fizz.
This beer instantly lays a smackdown on your taste buds as it's packed with delicious flavors. It goes down easy and offers a strong, flavorful punch. Overall, it's a solid brew and the rest of the 4-pack that I have will be thoroughly enjoyed.
Wallenpaupack Brewing Company is making a name for themselves already. They won the PA Preferred Legacy Award recently at the Pennsylvania Farm Show in Harrisburg and with beers like this, it is easy to tell why. I've officially been converted to being a fan of Brut IPAs and Wallenpaupack Brewing Co. definitely brewed a winner!
Feature Image courtesy of Wallenpaupack's Brewing Co.
---