No Comments
Station 26 Brewing Co. | Hell Bear Whiskey Barrel-Aged Imperial Stout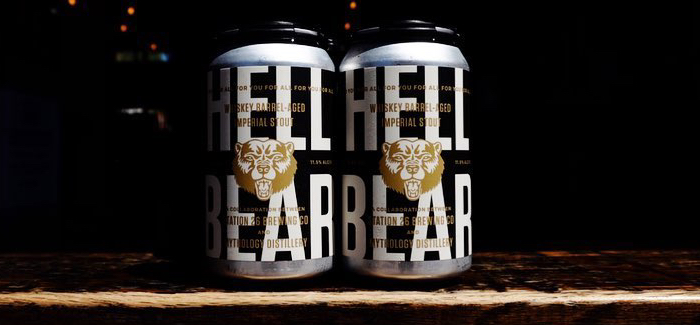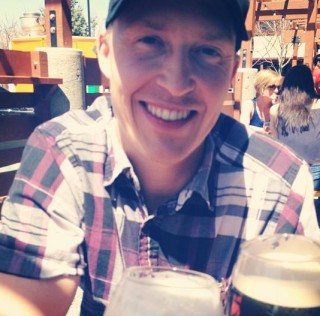 With summer fast approaching, session beers and all sorts of IPAs will flood taprooms and patios as breweries begin to reopen. Station 26 Brewing Co., of Denver, Colorado, has an ever-evolving tap list to please these palates. Fan favorites such as Tangerine Cream, 303 Lager and Juicy Banger IPA can typically be found year-round in both the taproom and as cans to go. While the menu changes, the folks at Station 26 thought it might be a great time for people to savor a barrel-aged Imperial Stout.
Background
Since opening, Station 26 has held a Black Friday Invitational, which showcases different variants of Imperial Stouts. Over the years their base beer and event have transformed, but the tradition stays the same. The aim of the Black Friday Invitational is to highlight and push the boundaries of an imperial stout.
Station 26 prides itself on using local ingredients as much as possible. The base beer is made using malts primarily from Root Shoot Malting of Loveland, Colorado. Station 26 is the second leading buyer by volume of Root Shoot, which shows how much they favor using high-quality local ingredients. Last November, a new recipe came about that aimed to have earthy dark stone fruit notes, but a bit dryer than years past. By making the beer drier, Station 26 could experiment with adjuncts and barrel aging without creating a syrupy mess. With the base beer down, they now needed a barrel to perfect the blend.
Already good friends with the team over at Mythology Distillery it was a no brainer who to blend with, but which barrel to use for this new beer? Hell Bear came about by using the new base stout and the flagship Whiskey, Hell Bear, from Mythology. Right after emptying the whiskey, the still-wet barrels were quickly filled with the Station 26 stout. The blend sat for four to six months to add whiskey notes, but not overpower the beer since the barrels were so fresh. Sitting in kegs since November, the crew decided that the world needed a great stout to enjoy today and released the beer in 12-ounce cans.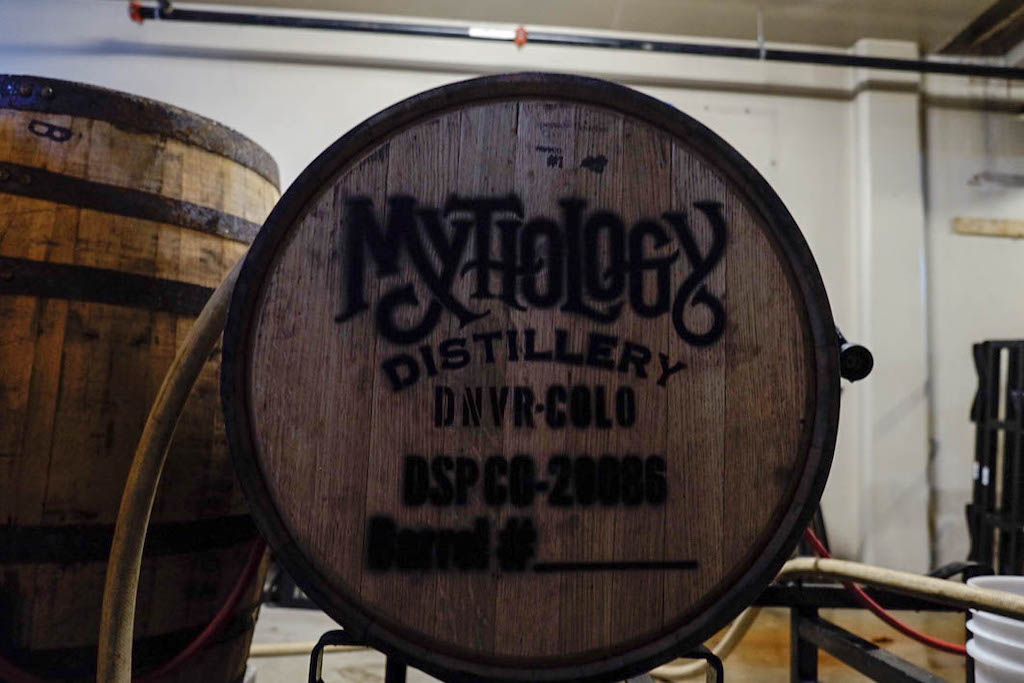 Tasting Notes
The beer pours midnight black with a dark caramel head and large bubbles that creates nice lacing as you drink. This beast of a beer clocks in at 11.5%, but is surprisingly not too boozy and a 12-ounce can is the perfect size. While there is whiskey on the nose, you can smell sweet fruits and hints of cocoa. As you sip, earthy plums blend with coffee and cocoa as sweet whiskey notes linger in the background. Each flavor is distinct but blends together beautifully as you get through the glass. The beer is dangerously easy to drink as it is very silky, but not overly rich for an imperial stout. I cannot wait to see what variants they create at the Black Friday event this year.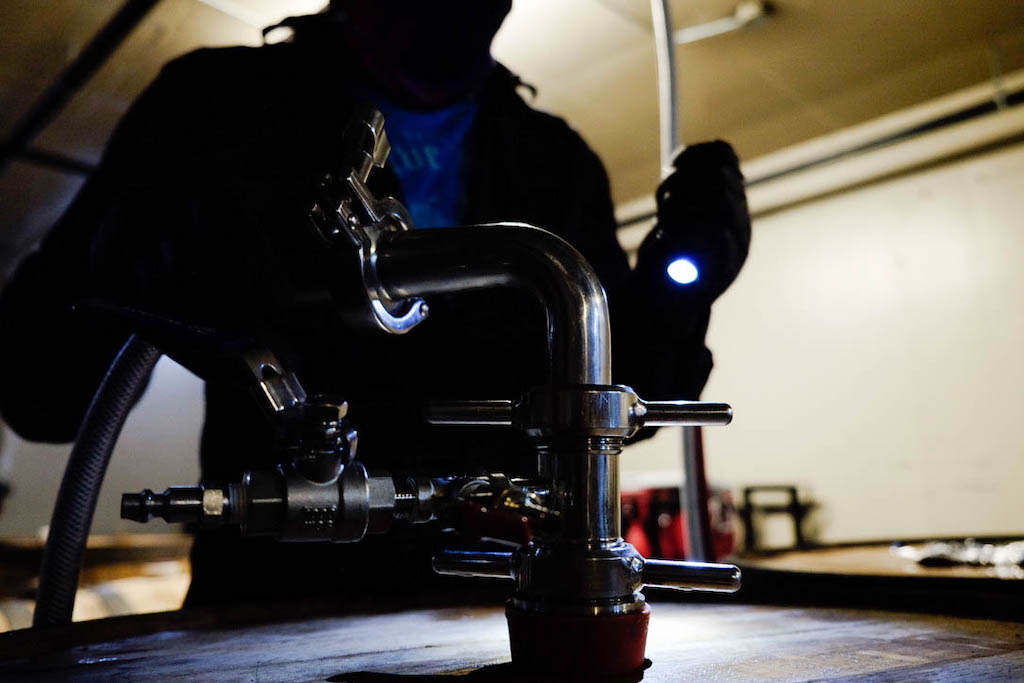 Future Plans
Station 26 and Mythology plan to release more beers together. A Rye Whiskey Barrel-Aged Baltic Porter was recently released and you can expect to see another version of Hell Bear in 2020. With countless other dark and dangerous beers and spirits on hand, who knows what these two might create next.
Feature image photo credit: Station 26 Brewing Co.
---