No Comments
Ultimate 6er | Backcountry Skiers and Snowboarders
It is well documented that Coloradans have an intense passion for the outdoors. I'm talking fire in the circus and somehow the flaps are locked kind of intense. So it's no surprise that after years on the slopes, many Colorado residents feel the need to up the ante when it comes to winter sports. Enter backcountry skiing and snowboarding. Backcountry skiers and snowboarders can be seen stranded intermittently, dotting the sides of the winding mountain roads adjacent to ski resorts with constant patience in wait for a ride back to the top of the hill, usually with a tasty brew. While packs and equipment are not only common, but necessary, a reserved spot for a churchkey in said packs and equipment, is not. Not to worry, here is your ultimate 6er of beers while waiting for your buddy and Truck (Truck is the name of his Prius) accompanied by unique ways to open bottled beers with limited equipment.
ABV: 4.74% | IBU: N/A | Los Angeles, CA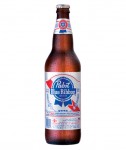 After ripping a fast line, there's nothing quite as refreshing as this classic. If you're lucky enough to keep a bottle in tact through the thick stuff, PBR makes as a great first beer. And while Colorado beer drinkers normally scoff at the mere mention of drinking an american ale, the deep rooted tradition of PBR found in the deepest backcountry woods for decades gives this beer a (ski) pass.
How do I get it open: No need to worry about expending any more energy immediately following a trip down a steep pitch, it's a twist off.

ABV: 5.38% | IBU: 28 | Frisco, CO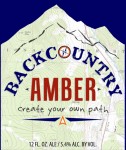 This aptly named German-style brew will quickly take you away to the only place more hardcore to ride than the Colorado backcountry, the Swiss Alps. While my geography assistant has just informed me that Germany and Switzerland are two different places, this beer never-the-less conjures up visions of wide turns through the trees in a faraway place. More locally speaking, Backcountry's Amber (formerly "Switchback Amber") won a silver medal at the 2003 Great American Brew Festival, and is brewed right in the Colorado high country, two criteria essential to any Colorado beer snob. A slight bump in ABV and complexity from PBR, this local favorite works well as the second beer in the "waiting for a ride" 6 pack series.
How do I get it open: Easy. Just use the nose of your snowboard, or the outside edge of your skis.
ABV: 6.1% | IBU: 42 | Fort Collins, CO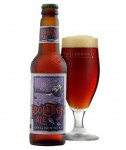 No matter the size of your backcountry crew, there are times in the trees where you feel all alone. Never let yourself feel lonely when stuck in waist deep fluff with this creamy, smooth dark winter warmer from Odell Brewing. One may be the loneliest number, but it's all you will need before falling in love with this beer brewed with your warm tummy in mind. At six percent alcohol by volume, and as the third beer in this six pack, this one beer will also bring on the buzz like a blizzard over a lone log cabin.
How do I get it open: By beer three you've more than likely stepped out of your ski bindings long ago and leaned your skis on the closest hill or tree branch. Grab a ski and place the space between cap and bottle on the back corner of your binding. Hold the bottle down tightly and step into your ski. The fast, sudden movement of the binding locking in place should be enough to pop the cap right off.
ABV: 7.2% | IBU: 100 | Albuquerque, NM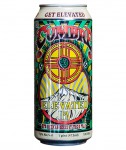 Since the recent election, the term "Rocky Mountain High" has suddenly come to have multiple meanings. One such meaning has been around for quite some time. As mentioned earlier, Coloradans are always looking to find ways to be elite at everything they do. Drinking beer is no exception. Colorado snobbery is rampant and widely accepted when it comes to beer, and if you are elite in your skiing and riding adventures, it's not a stretch to say you're probably a bit elitist about what you drink. While the brewery is located in New Mexico, and not Colorado like most beer snobs in the Rocky Mountain state prefer, Elevated IPA from La Cumbre Brewing did win a gold medal at the 2011 GABF, which makes up the valuable beer snob points lost from the locale. If you're still looking to achieve "enlightenment" the old fashioned way, with good 'ol trusty alcohol, look no further than the 16oz Elevated IPA. Hoppy and heavy, this beer smacks you upside the head with flavor. (No need to worry, you ARE wearing a helmet.) The 16oz pop-top can, and 7.2% ABV also continue to satisfy the Coloradan craving for more than what is typical.
How do I get it open: It's a pop-top can, so if you are too cold to take off your gloves, use your jacket zipper.
ABV: 7.5% | IBU: 28 | San Jose, CA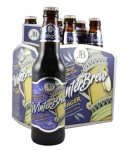 The key word here, is dark. It starts with the color of the beer itself, a deep brown that flirts with black. But it's what the beer can represent to Coloradans that's the darkest feature of all. You see, this particular brew is not available in Colorado. Not for lack of interest, nor shipping concerns, not even because it's a limited release. No, Winterfest isn't available because you can only get it at one, Trader Joe's. A company who, based off its wide selection of organic everything one would imagine would thrive in MountainTownHippies, USA. Ironically, there-in-lies the problem. We're already overrun with organic stores, so there's no market for a Trader Joe's. But, wait…That means others are actually more adept at getting this beer than we are!? We're not the best!? Oh the deep pit of dark despair. Only one way out of the pit of despair, a beer, a nice heavy one with lots of oatmeal in the nose. And make it potent. Oh, hello Winterfest… maybe it's ok to give the other states just this one.
How do I get it open: Slide your backpack onto your back and secure it as if you were preparing to go down the hill. Find the strap adjustment located usually about shoulder height. Wedge the bottle between the plastic/metal adjustment plate and your shoulder and pull out and down. Boom. More beer.
ABV: 5.6% | IBU: 22 | Boston, MA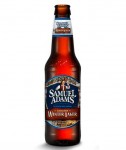 Finally, after what has seemed like months, the backcountry lift (aka your buddy's Prius) has arrived to swing you back to the top of the hill. But uh oh, you've just cracked open what is probably the most famous beer in your six pack, Samuel Adams Winter Ale. You're lift seems suddenly pushy because he's had to drive all day when you were out enjoying powder turns in the deep stuff. Not to worry, you graciously offer him a sip of the smooth, dark brew with more-than-hints of spruce notes and smile because you know that with Sam Adams being a famous favorite in the craft beer world that he won't even ask about the other five you've just consumed. Make sure you snatch it back quickly, though, because any more than a sip is dangerous for the driver and you need to make sure to down the rest of the surprisingly easy sipping beer and get back to the top already! Ride on, bro-seph!
How do I get it open: That's what your ride is for! If you can't find a churchkey hidden underneath the driver's seat, try pulling out the door handle, or the liftgate. Then proceed to scold your already weary driver for not being properly prepared, because as a true Coloradan you know there's no way the blame for preparation is on you.
---