One Comment
Athletic Brewing Releases New Rainbow Wall IPA for Pride Month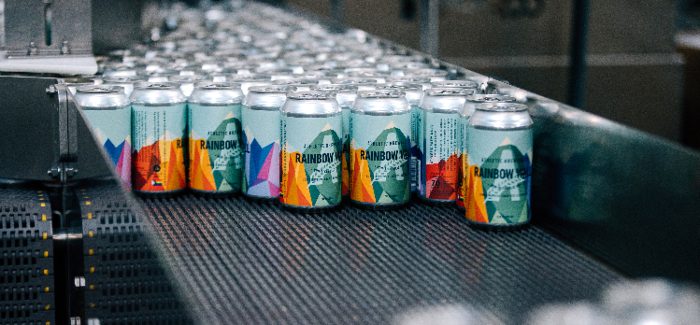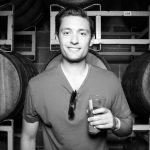 Year over year, non-alcoholic (NA) beers continue to carve out a bigger chunk of the craft beer market, in no small part due to the NA beer produced by powerhouse Athletic Brewing Company. The NA brewer continues to brew up a bevy of different NA beers from Golden Ales to Hazy IPAs but it's their mission to welcome a larger part of the adult population into the craft beer community through NA offerings that continue to resonate with consumers. This focus on welcoming continues to manifest in different ways for the brewer, including through their latest collaboration with prominent LGBTQI+ activist and advocate  Alex Johnson, a competitive climber with two World Cup Gold medals and five US National titles, on the limited release of Rainbow Wall Blood-Orange IPA. It will debut in June during Pride Month. 
A foundational pillar of the new collaboration between brewer and athlete is the connection to Athlete Ally, a national nonprofit LGBTQI+ advocacy group. The group's focus is to make the athletic space more welcoming to all and to be more inclusive and less discriminatory of LGBTQI+ athletes. Johnson, who came out in 2018, serves as a mentor for many of these younger LGBTQI+ athletes.
"At least eighty percent of LGBTQI+ athletes are not comfortable coming out to their coaches. Growing up in the Midwest, I was one of those athletes," Johnson said. "Athlete Ally is such a great organization and I am excited to present this beer to the queer community to say that we see you and we support you."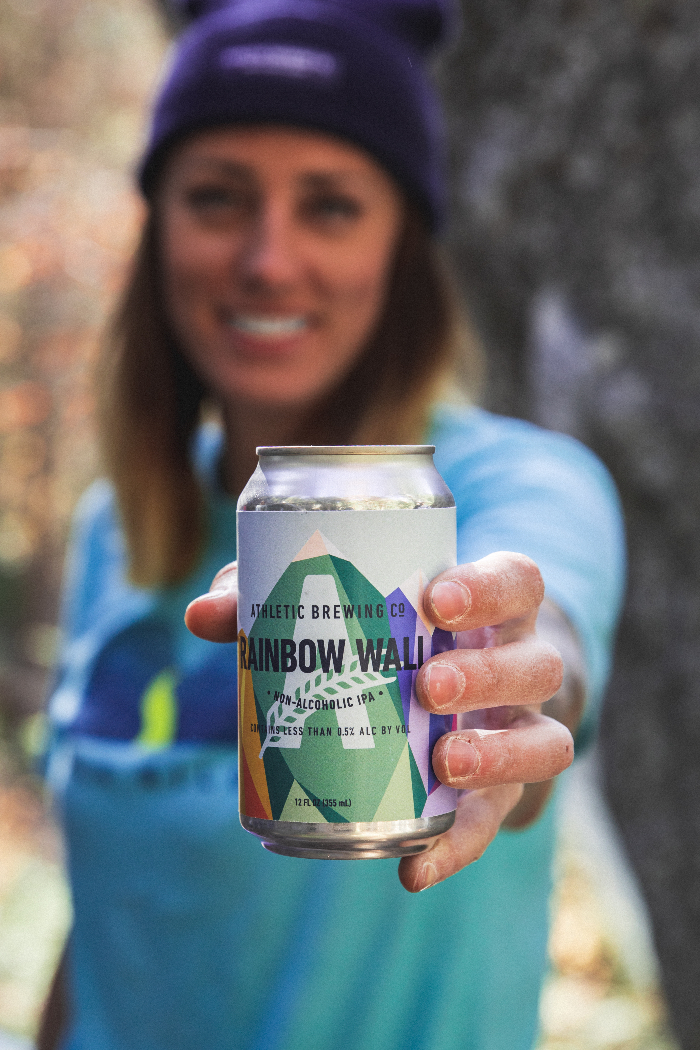 All net profits of Rainbow Wall will go to Athlete Ally and its mission. Athletic Brewing estimates a $20,000 donation to Athlete Ally from the collaboration, with the funds being primarily used to create a coaches' symposium that will help train coaches on how to create a safe space for youth, high school and college athletes. 
Johnson's influence on the beer goes well past deciding where the profits go, however. She was also an integral part of coming up with the idea for the beer. The goal was to create a refreshing, citrus-forward beer that could be enjoyed after a hard workout – like scaling a mountain or after a long trail hike. In partnership with Athletic Co-Founder and Head Brewer, John Walker, Johnson helped created the slightly hazy IPA that brings forward tropical orange fruitiness with a soft, subtle mouthfeel. Rainbow Wall has higher-than-usual carbonation and a crisp, zesty finish, thanks to the blood orange puree added, making it a perfect accompaniment for any climb.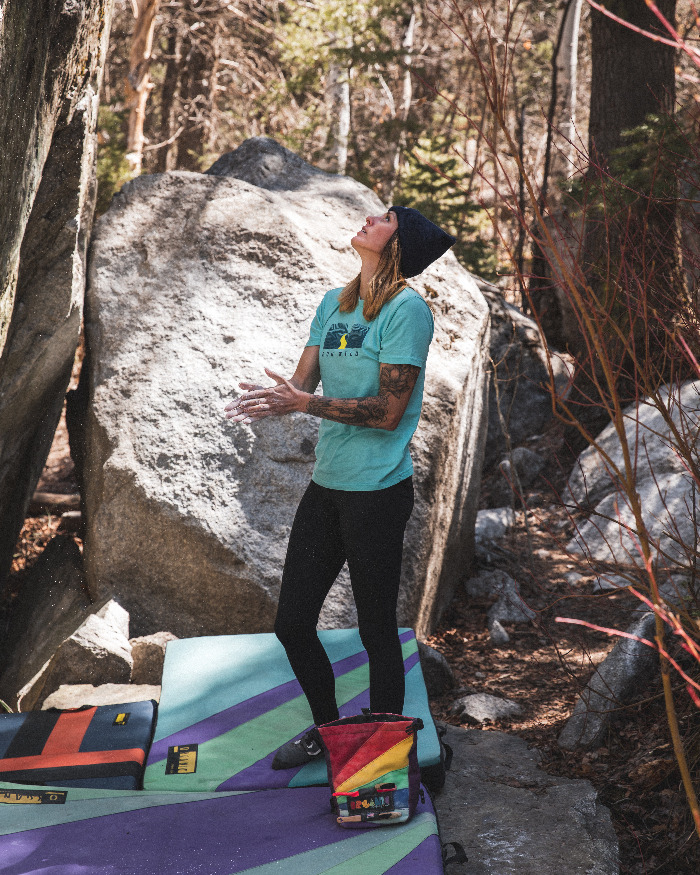 "I connected with Athletic's head brewer John Walker on different occasions to discuss the flavor profile and that's how we got to the slightly hazy IPA profile," Johnson said. "John was able to get all the elements I love in a beer and get to Rainbow Wall, a bright, light, and refreshing beer at just 70 calories – I love it! I love the zest of the citrus and the carbonation. It has a great aftertaste and is super refreshing. I think it'll be a huge hit and really embodies something unique that'll be awesome to enjoy after a long day of climbing."
"We believe that sharing a beer is the connector that allows us to build inclusive communities," said Athletic Founder Bill Shufelt. "This belief is core to our mission at Athletic Brewing. In addition to donating all the profits from Rainbow Wall to Athlete Ally, our work continues well beyond this partnership. We are proud to donate 1% of our sales to non-profit organizations that are breaking barriers in sports and craft beer."
Rainbow Wall is available via AthleticBrewing.com beginning on June 1. Cheers! 
Feature image courtesy of Athletic Brewing Co.
---