No Comments
Kentucky Breweries Join Effort in Raising Awareness of Mental Health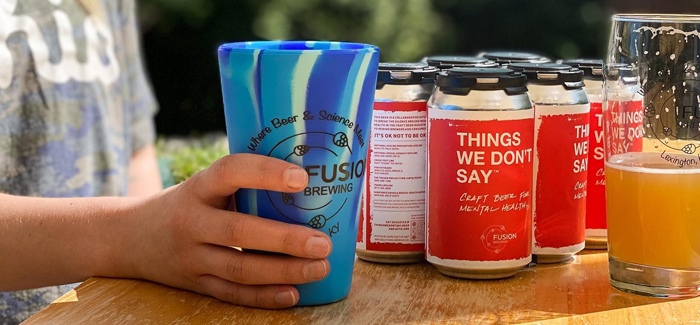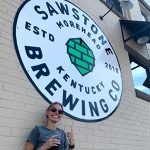 The COVID-19 pandemic was instrumental in shining a light on the importance of mental health. While society was taking steps in raising awareness of mental health before COVID-19, it became even more important during COVID-19. It especially became important in the craft beer world, an industry that was extremely affected by the shutdowns and restrictions.
To continue to normalize mental health in the craft beer industry and community, Hope For The Day, a non-profit movement empowering the conversation on proactive suicide prevention and mental health education, has partnered with Eagle Park Brewing, Hopsmash, Malteurop Malting Co., Egoproof and Hollingbery & Son Hops for an international beer collaboration.
Things We Don't Say, a New England Double IPA was first released in 2019 by Matt Smith of Wandering Soul Beer in Beverly, MA. Smith brewed this beer to highlight his own mental health struggles after the stillbirth of his daughter.
The collaboration, which launched in March, now has more than 150 breweries participating across seven different countries. Four breweries in Kentucky participated in the worldwide collaboration: Against the Grain Brewery, Atrium Brewing, Fusion Brewing and Monnik Beer Co.
While many breweries were trying to navigate how to operate a business during the shutdowns, Atrium was trying to navigate how to open one. Atrium had been in the works for almost three years and planned to open in March 2020. The Louisville Brewery's plans were altered due to the pandemic and Atrium officially opened in September 2020. While owners Mark Rubenstein and Princeton Hurst hadn't planned to open during a pandemic, they knew they couldn't wait any longer.
The grind of opening a brewery during COVID-19 brought on a different type of stress and perspective of mental health to the team at Atrium.
"It was internal conversations between us upstairs about how a lot of people during the pandemic were staying home, and we were trying to open a brewery in the middle of it," Vice President and Creative Director Don Mahoney said. "So the isolation that a lot of people felt we didn't."
"We were having conversations… and I was like, 'Oh, yeah, I'm fine,'" Mahone continued. "But over time, we figured out like, 'Oh no, no.' We've been so busy that we've been putting off the stress that a lot of people are feeling." 
Atrium wanted to be a part of this collaboration to not only help other people understand that it's okay to not be okay, but also allow themselves to be not okay. They hope that their customers and people in the Louisville beer community know Atrium cares about them and their well-being.
"I'm really proud to have that in our case downstairs right now because some people don't always hear that it's okay to not be okay," Mahoney said. "I love that line. It's so good."
Every Things We Don't Say IPA label features the National Suicide Prevention Lifeline, National Sexual Assault Hotline, Crisis Text Line, For Veterans phone number, The Trevor Project For LGBTC Youth phone number, Trans Lifeline and Substance Abuse & Mental Heal Service phone number.
For Fusion Brewing's CEO, Founder and Head Brewer Chris Paumi, the Things We Don't Say IPA collaboration means something very personal to him. Paumi is very open about his mental health and hopes this beer can help others as well.
"Every day that people have gotten it at the brewery, I've met somebody, if not two or three people that have a real personal interest in it," Paumi said. "I had three women that came that work in the field and they bought a few 6-packs with them. They took the pins, they took the wristbands and they talked to me for a good half hour just about how amazed they were that this cause finally hit on mental awareness in the brewing industry and they were touched."
Mental health became very important for people in the brewing industry during the COVID-19 pandemic. The stress on owners and brewers trying to figure out how to keep their businesses alive was very difficult. Other staff members such as managers, sales representatives and bartenders saw hours reduced or completely cut. The constant changing of local and state guidelines made it even harder for breweries to keep up with what they were allowed and not allowed to do. Many brewery owners and employees lived in constant fear and emotional stress about the future of their livelihood.
"A lot of brewers did the same thing as me," Paumi said. "The first week we were all closed, like what am I gonna do? What next? You're off for two months, and you're kind of left with this, like, shit, I just can't sit on my hands and do nothing. So you start scrounging around and trying to find money and things to do for the brewery to make money. I think, no matter who you talk to, it wasn't an easy time. I think everybody thought at one point in time, what the hell am I doing to myself? Are we going to close? And it still crosses my mind every once in a while. I mean, we're not out of this."
This beer collaboration from Hope For The Day serves as a reminder that with everything that happened over the past year and a half, it was okay to not be okay. If anything, it was completely normal to not be okay. This beer collaboration is also a reminder that despite society opening and returning to "normal," it is still important to focus on your mental health. Global pandemic or not, your mental health is should be something you continue to talk about because it's okay to not be okay.
To learn more about Hope For The Day, visit www.hftd.org.
Feature image courtesy of Fusion Brewing. 
---