No Comments
Bayboro Brewing Co. | Full Bird IPA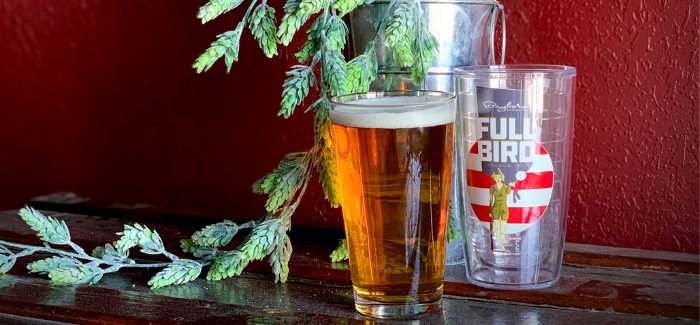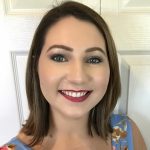 Bayboro Brewing Co. is one of the newest and hottest breweries in the Tampa Bay area. When James and Kelcy Coleman opened their doors on March 17, 2020, they had no idea what was coming just that afternoon: Florida Governor Ron DeSantis issued his executive order shutting down the state in an attempt to keep Floridians safe from the Coronavirus. In just a few hours, all breweries closed their doors; uncertainty lay ahead.
However, Bayboro kept things going when breweries were allowed to sell beer to-go. They bought growlers and crowler cans, a crowler machine and plastic cups. They were patient until things finally started to improve and they could open their doors to start flourishing in this vibrant craft beer community.
View this post on Instagram

One of the flagship beers from the beginning was Full Bird, a West Coast-style IPA. While the latest trends are bringing everything hazy and juicy, a West Coast IPA really stands out for its strong hop presence and was once regarded as the pinnacle to many beer drinkers in the early 2010s. Head Brewer Preston Dolinger wanted to model this beer after his favorites: "Beers like Stone IPA and Firestone Walker Union Jack were the inspiration behind Full Bird," he said.
The term "Full Bird" is an informal military term for someone of a higher rank, shown by the insignia on their uniform which resembles a bird with its wings stretched out in flight. James Coleman, a Marine Corps veteran, chose to honor various military branches and public service workers with the names of Bayboro's beer–Blue Blood, Half Bird, Puddle Pirate and Teufel Hunden are just some of them.
Full Bird has your typical hop bill for a West Coast IPA with Cascade, Centennial, Chinook and Simcoe. There's plenty of it. You can just smell the bright hop aroma as soon as the beer is placed in front of you. Notes of grapefruit, lemon and bright fruit mix delightfully with an earthiness that keeps it solid and reminiscent of all the best parts of a real hoppy IPA.
At 6.75% ABV it won't stop you from having two, three or more–it's just that good of a beer. It's super hop-forward and bitter with a fruitiness that makes it an approachable yet solid IPA. That ideal ratio keeps it consistently on Bayboro's tap list and keeps the patrons coming back for more.
Unfortunately, you can only get this beer on draft at the brewery and in some restaurants and tap houses in the Tampa Bay area… for now. We'll see what the future holds as Bayboro continues to make amazing beer and expand its distribution area. If you get a chance to visit St. Petersburg, a stop at Bayboro Brewing is simply a must.
---