No Comments
New Braunfels Brewing Co. | Death for Breakfast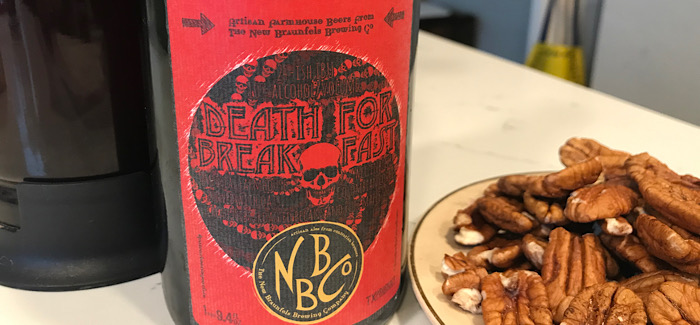 Once a phrase linked solely with Oatmeal Stouts, the term 'breakfast beer' is now applied to beers ranging from Milkshake and Smoothie Fruited Sours to Oat IPAs. Of course, what you may or may not consider to be a true 'breakfast beer' invariably depends on what you choose to have for breakfast, but the link between oat content and breakfastiness in a beer remains undisputed.
A New Take on Breakfast
At New Braunfels Brewing Co. (NBBC) in Central Texas, their take on 'breakfast beer' is a true original, and far too good to be limited to breakfast-time only. Purveyors of exciting, experimental beers fermented with their own house mixed-culture yeast, NBBC eschew style parameters to create beers that are known for their complexity, character and unique flavor profiles. It is therefore unsurprising that their 'breakfast beer' is a law unto itself, and all the better for it. An Imperial Weizenbock brewed with a 30% malted oat and 50% wheat mash bill, the beer is made fully 'breakfasty' by the addition of roasted pecans, hand-ground coffee, cacao nibs and maple syrup. A riff on NBBC's Black Weizenbock, Uber, owner and brewmaster Kelly Meyer came up with the recipe when he found himself with supplies of malted oats and pecans on hand.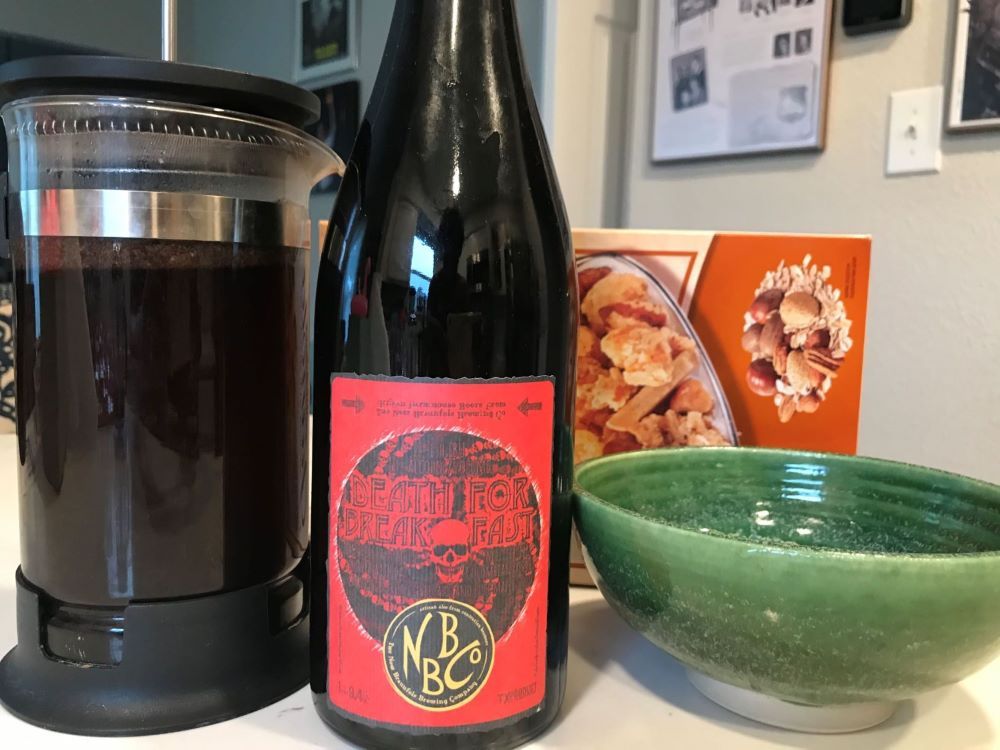 Using aged hops and a process of first-wort-hopping to minimize bitterness, Meyer then divided the beer into two batches. "Once primary fermentation was complete, I pulled half the 220 gallons and laid it over the spent pecans I had roasted," he says. "That was also when I added the maple syrup, which would take almost 3 weeks to finish fermenting." With two thirds of the beer absorbing this sweet nutty goodness, Meyer had other plans for the remaining third. "I hand-ground the coffee so it wouldn't heat up in the electric grinder," he explains. "Then I added it and the cacao nibs to the other 110 gallons and gave them time to pick up the flavor."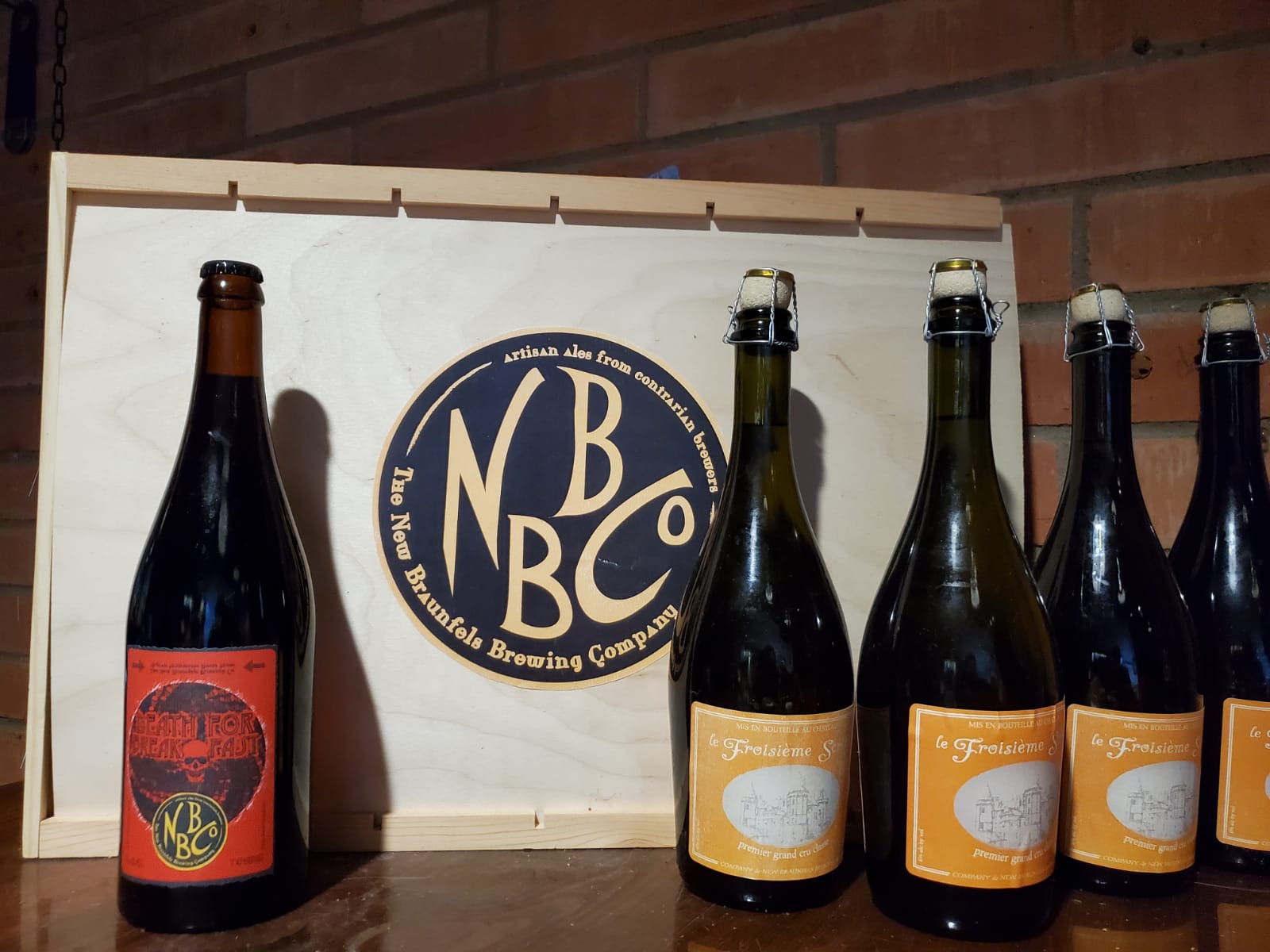 The end result is a mouth-watering blend of both batches, carefully crafted to achieve the optimum 'breakfast beer' experience. "I tasted each tank repeatedly and decided on a blend," says Meyer. "This was when I'd either add more adjuncts or blend less of each as needed." Having pulled off this delicate balancing act with aplomb, Meyer then let the beer rest for a final fortnight before packaging, allowing it time to fully settle before releasing the breakfasty goodness into the wild. Each flavor plays joyfully off the others, and the underlying gentle mixed-culture funk offers a spritzy sourness that lightens the body without detracting from the warm, smooth chocolate malt. While many breweries produce novel beers for the sake of experimentation alone, NBBC can be relied upon to always put flavor and quality first. Death for Breakfast is exceptional not just for its uniqueness, but because it's a gloriously satisfying beer to drink. Any visit to Central Texas merits a stop at the NBBC taproom, but be quick if you want to catch this exceptional limited brew.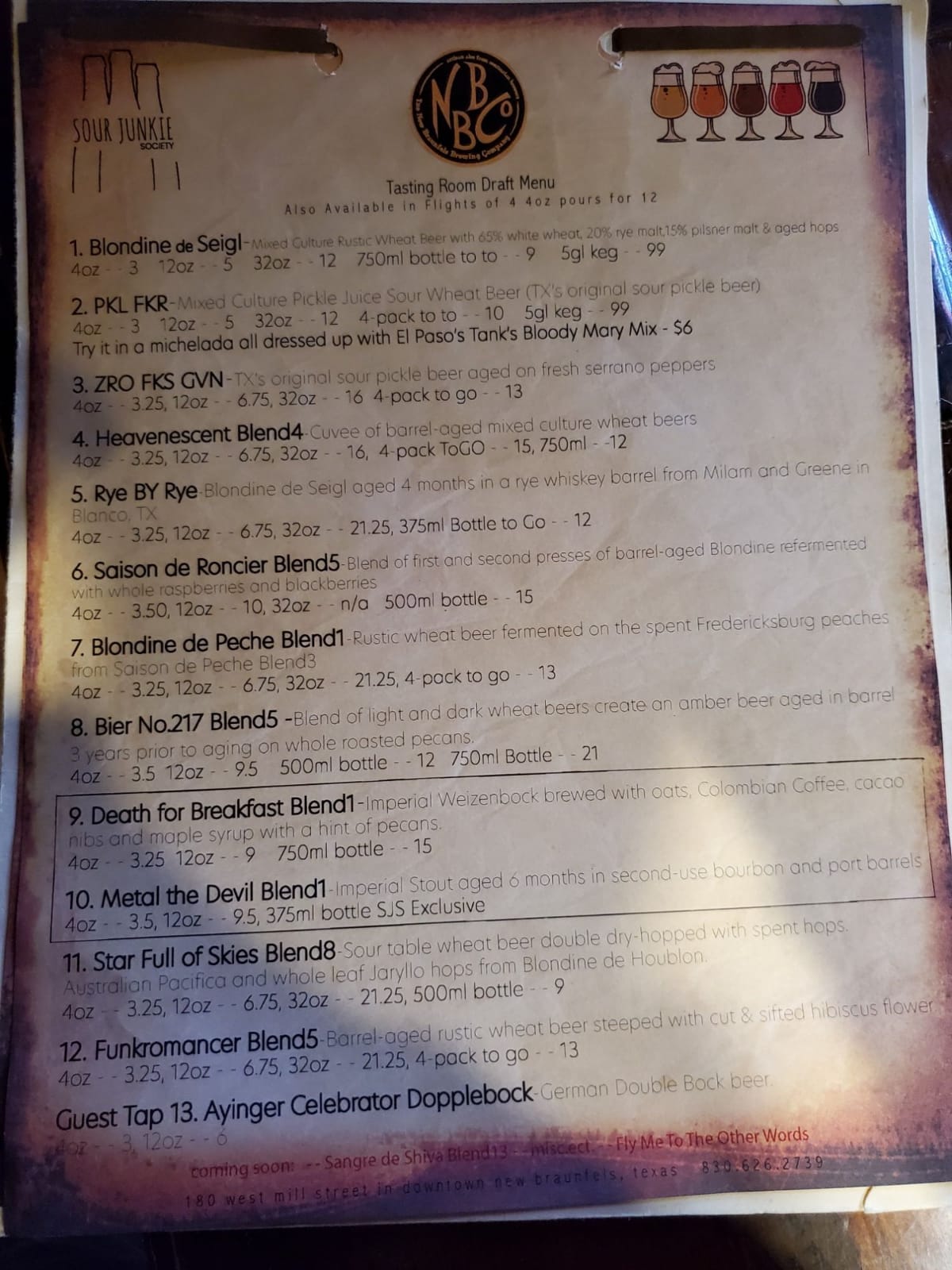 ---