#breakfast beer Archives – PorchDrinking.com
December 22, 2016 | Danele Bova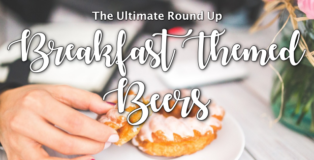 While beer for breakfast might sound like a bad experience you had during pledge week in college, we at PorchDrinking see craft beer as a sophisticated flavor profile that is perfect for any brunch menu pairing. Face it, bloody marys and mimosas are so passé. Rich, velvety coffee stouts and roasty, robust porters go perfectly with our favorite brunch bites. Here's the ultimate roundup of our favorite breakfast-themed beers.
October 28, 2016 | Jared Hardy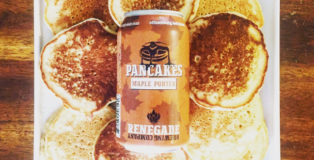 ABV: 6%
Every year around mid-September the leaves start to change color, the air gets a crisp nip, and the shelves of your local liquor store turn bright orange with the annual onslaught of pumpkin beers. There's nothing wrong with that; these beers have their place in my belly and my heart. But, there's only so much gourd one man can consume. If only there were a pumpkin-free beer built for the fall. Enter: Renegade Brewing Company's Pancakes Maple Porter.