No Comments
The Ultimate Roundup | Breakfast Themed Beers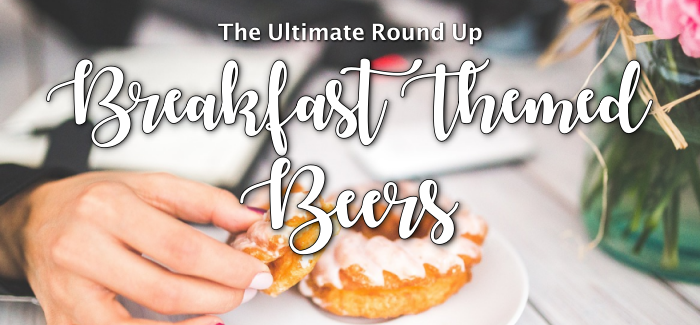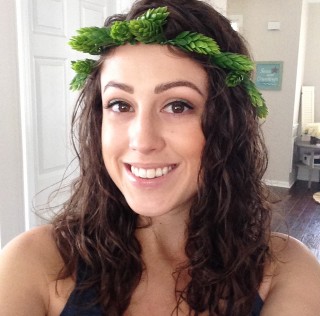 While beer for breakfast might sound like a bad experience you had during pledge week in college, we at PorchDrinking see craft beer as a sophisticated flavor profile that is perfect for any brunch menu pairing. Face it, bloody marys and mimosas are so passé. Rich, velvety coffee stouts and roasty, robust porters go perfectly with our favorite brunch bites. Here's the ultimate roundup of our favorite breakfast-themed beers.
Stouts
Stouts provide the perfect vessel for breakfast flavors: coffee, maple syrup, cinnamon and vanilla. These stouts make the ideal brunch companion.
Cambridge, MD | ABV: 7%
https://www.instagram.com/p/BKCRVZ5h4kq/?taken-by=rarbrew
Breakfast may be the first meal of the day, but this breakfast stout covers all the bases. Brewed with coffee, smoked malt, and Vermont Maple Syrup, you'll never miss the scrambled eggs and pancakes with this indulgent brew.
---
Asheville, NC |  ABV: 8%
https://www.instagram.com/p/BJT5EKpgcEq/?taken-by=daneleheartshops
Coffee stouts are fairly commonplace these days, but finding that perfect balance of bitterness and richness can leave many coffee stouts having much to be desired. Skillet is brewed with 9 different barley malts, oats, milk and molasses sugars, and locally roasted coffee beans from Counter Culture Coffee. This rich brew brings flavors of cocoa, caramel, dark fruits and coffee aroma. If you're lucky enough to get your hands on this, savor it any time of day. It is especially delicious paired with doughnuts or mixed into pancake batter (recipe adapted from The Beeroness).
---
Fort Collins, CO | ABV: 6%
https://www.instagram.com/p/BCtHtWUyIn5/?taken-by=blackbottlebrewery
Don't be fooled by the child-like appearance of this packaging. Inside this bottle is a milk stout brewed with French Toast Crunch to give it a cereal like quality. The sweetness from milk sugars and French Toast Crunch play well with the cereal-like quality of the grains, creating a beer with some serious childhood nostalgia. Black Bottle has also brewed Cerealiously with Count Chocula, Lucky Charms, Sugar Cookie Toast Crunch, Cinnamon Toast Crunch, Peanut Butter Crunch, Golden Grahams, Reese's Puffs, and Honey Bunches of Oats (according to Untappd).
---
Miami, FL | ABV: 14%
https://www.instagram.com/p/BHXEch9AiV0/?taken-by=jwakefieldbeer
Brunch on This is a heavy hitting 14% ABV Imperial Stout that has been aged in maple syrup bourbon barrels with Kopi Luwak coffee added (aka poo coffee).
---
Santa Fe, NM | ABV: 8%
https://www.instagram.com/p/5-eQotht-g/?taken-by=santafebrew
This rich stout is full of coffee flavor from the use of East Timor and New Guinea coffee beans. We especially appreciate the juxtaposition of the label: "before noon" with a coffee mug (hey, it's a coffee beer, enjoy with breakfast!) and "after noon" with a beer mug. Because beer should be enjoyed all damn day long.
Other breakfast themed stouts:
Porters
Similar, but equally as different from Stouts, Porters also make a great base for all the flavors we love about breakfast. Keep reading to see which ones made our list!
Ocean Township, NJ | ABV: 9.2%
https://www.instagram.com/p/BGhM5_8C9iD/?taken-by=kanebrewing
Kane's Sunday Brunch literally is breakfast in a bottle. Rich and creamy, this milk porter boasts bold flavors of coffee, maple syrup, and cinnamon. You could pair this beer with brunch, or you could just enjoy it as brunch.
---
San Fransisco, CA | ABV: 7.7%
https://www.instagram.com/p/BFhPJBdsgif/?taken-by=cellarmakerbrewing
For those mornings after a late night of drinking and dancing, this beer will fulfill your hangover needs of caffeine and nicotine (except there's no real nicotine). That smokey flavor comes from the smoked malts used in the brewing process and then the beer was chocked full of coffee beans.
---
Oakland Park, FL | ABV: 6.4%
https://www.instagram.com/p/BNE3MKkBR58/?taken-by=funkybuddhabrew
Anything with the name Maple Bacon Coffee can be assumed as better consumed at breakfast, even when it comes to beer. Brewed with delicious maple syrup and coffee, the roasty malt flavor combined with the creamy mouthfeel will leave you wanting a side of bacon with this beer.
---
Williston, VT | ABV: 7.3%
https://www.instagram.com/p/BLwDH58BIX3/?taken-by=burlingtonbeer
Sometimes all you need for breakfast is a massive, steaming cup of joe. That is what you will find in this coffee Porter by Burlington Beer, but you won't need a barista to prepare your crafted beverage for you.
---
Tampa, FL | ABV: 12.5%
https://www.instagram.com/p/BHlZBz1DZNs/?taken-by=angrychairbrewing
What could be better than French Toast for breakfast?! The huge malt backbone with maple syrup, vanilla, and cinnamon create a sweet and boozy brunch buddy you won't regret.
---
Everett, MA | ABV: 6.7%
https://www.instagram.com/p/BJAlYBsjs0Y/?taken-by=nightshiftbeer
I'm a huge fan of coffee. So, anytime I can enjoy coffee and craft beer together, I am the happiest. Night Shift is coming out with some amazing beers and their coffee Porter is no different. Aged on coffee beans, this beer would make a great breakfast companion.
---
Mt. Pleasant, SC | ABV: 11.5%
https://www.instagram.com/p/BGNiluLFbFT/?taken-by=eviltwinbrewing
This version of Imperial Biscotti Break is brewed with doughnuts. What more could you want?
Other breakfast themed porters:
---
 Other Styles
Greensboro Bend, VT
https://www.instagram.com/p/BMufCQxgxRa/?taken-by=hillfarmstead
A popular trend we hope never dies – Bourbon Barrel Aged Maple Syrup. Pour it over pancakes, waffles, sausage, bacon….everything on your plate. This liquid gold could not make anything taste bad. We hear it's also pretty great poured into beer as well.
---
Minneapolis, MN | ABV: 4.7%
https://www.instagram.com/p/62962XGp5C/?taken-by=fultonbeer
"The Breakfast of Champions" This Hefeweizen is a collaboration between Fulton Beer and General Mills. Unlike other cereal themed beers, there are no actual Wheaties in HefeWheaties. However, both products contain wheat. That's reason enough for us! So hurry up and drink your Wheaties!
---
Gilbert, AZ | ABV: 8%
https://www.instagram.com/p/BJ5htZkAWzM/?taken-by=azwilderness
This Double IPA was brewed with maple syrup, lactose, biscuit malt, and…..waffles. Yes you read that right, the wort ran through stacks of local waffles before heading into the fermenter.
---
Morgantown, NC | ABV: 5.1%
https://www.instagram.com/p/BJ52uxKBEgB/?taken-by=fontaflorabrew
While the name of this Fonta Flora brew implies it has cereal in it, it was actually brewed with Filé (A powder made from a spicy herb), Lemon, and Lime to whimsically play off the flavors of the popular breakfast cereal.
---
Brantford, Ontario | ABV: 4.2%
https://www.instagram.com/p/BJAn_HrhpIv/?taken-by=bellcitybeer
This Amber Oat Ale was brewed with boxes upon boxes of Cap'n Crunch Cereal. Don't give this one to your kids! But you will certainly feel like a kid when you sip on this sweet smelling beer.
---
Saxapahaw, NC | ABV: 6.7%
https://www.instagram.com/p/6f6T9sShXN/?taken-by=hawriverales
This breakfast themed beer is brewed with flaked oats, dark chocolate, and locally roasted coffee beans. Sounds like a delicious companion to a bacon, egg and cheese bagel or skillet of breakfast hash!
Other breakfast themed beers:
Did we miss one of your favorite breakfast themed beers? Let us know in the comments below!
Read more from Danele & follow her adventures on Twitter @dheartshops & Instagram @daneleheartshops!
---