#BlendedBeer Archives – PorchDrinking.com
May 6, 2021 | Ruvani de Silva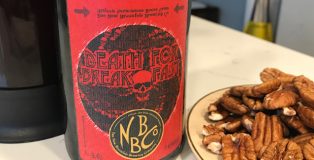 Once a phrase linked solely with Oatmeal Stouts, the term 'breakfast beer' is now applied to beers ranging from Milkshake and Smoothie Fruited Sours to Oat IPAs. Of course, what you may or may not consider to be a true 'breakfast beer' invariably depends on what you choose to have for breakfast, but the link between oat content and breakfastiness in a beer remains undisputed.
March 17, 2020 | Taylor Laabs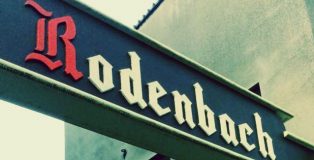 The art of brewing beer varies by region, brewer and brewing style. Many brewers find their niche in one style or art-form, craft their beer to perfection and become famous for it. That's the case for esteemed Rodenbach Brewery in Roeselare, Belgium, which brews oak foeder-aged sour Ales that have led the way for the category for almost two centuries. Their most popular offering is the simply named Rodenbach Classic, a standard-bearer Flanders red Ale that effuses the precision and expertise of Rodenbach's master blenders and brewers. 
Perhaps Rodenbach's most well-known brewer is Rudi Ghequire. A Rodenbach brewmaster since 1982, Ghequire has walked the hallways in their massive foeder-filled brewhouse more times than he can count. Foeders are special to Rodenbach and they are special to Ghequire. Yet, many beer drinkers, myself included, are not fully aware of the magic of foeder-aged beers, the flavors that blending foeder-aged beers creates and the expertise needed to delicately create these offerings. To find out more about foeders and what makes Rodenbach's foeder program special, I asked Ghequire five questions.